The web is brimming with sites devoted to food and cooking covering everything from recipes, to politics, to humor. There are references where you can look up a strange ingredient, searchable databases, sites dedicated to gluten free cooking, Korean cooking, you name it. In fact, half the fun is the names their owners have invented.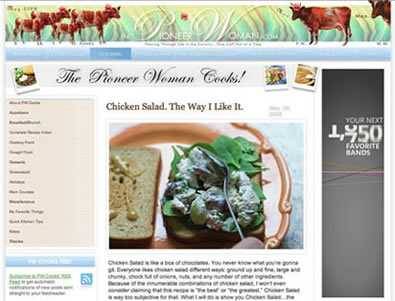 Some are great resources by pros, some are first rate home chefs documenting their backyard culinary adventures, and some are just greasy drippings. Many are produced by folks who are not trained as journalists, have no editors or fact checkers. As my editor points out, many apparently were thinking about food during English class. Hmmmm. Could he be talking about me?
Here are my faves, the ones that are most polished and professional and kept up regularly, listed alphabetically. Also, make sure to check out my links to the best forums, cooking schools, restaurant guides, barbecue websites, barbecue associations and competitions, and wine, beer, spirits websites. For some good dead tree buying guides, click here.