Our Pitmaster Club members post recipes in The Pit and occasionally we ask for permission to share the best recipes with the public. Here is one by Ernest (Ernest Mtawali). That's him, below.
Couscous is a small round semolina pasta of North African origin. It is traditionally boiled or steamed and served with hearty stews ladled over the top. Israeli couscous or "Ptitim" (Hebrew for flakes) is similar to traditional couscous, made from wheat flour, and toasted. It is larger in size than traditional couscous and has a nice firm texture when cooked. This recipe highlights the pasta as the main ingredient, as well as bright and vibrant vegetables and herbs. Its light and fresh flavors make it the perfect side dish for any backyard BBQ and grilling cookout. Try it in place of a more traditional pasta salad at your next gathering.
Israeli Couscous Salad Recipe
Try this middle eastern grain salad in place of the traditional pasta side dishes. It's a refreshing change you're sure to enjoy.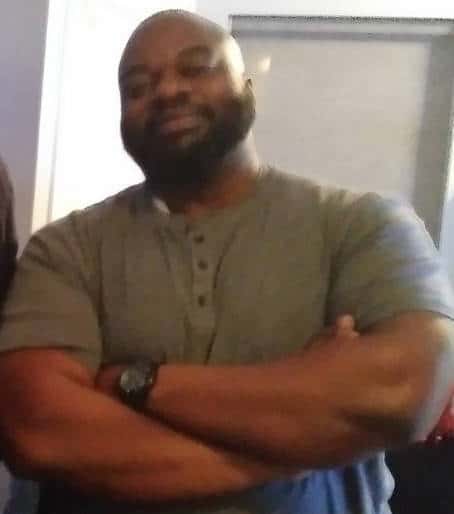 Course. Lunch. Dinner. Appetizer. Salad. Side Dish. Vegetable.
Cuisine. Israeli. Middle Eastern. American.
Makes. About 8 servings
Takes. 1 1/2 hours
Ingredients
Dressing
1/3 cup olive oil
3 tablespoons white balsamic vinegar
2 teaspoons smoked paprika
1 teaspoon Morton's kosher salt
1 teaspoon ground pepper
Salad
1 to 2 tablespoons olive oil
2 cloves garlic, minced
2 cups Israeli couscous
2 1/2 cups chicken stock
1/2 cup slivered almonds or pine nuts
Grape tomatoes, halved or quartered
1 small red bell pepper, seeded and chopped
Two handfuls of baby spinach (about 2 cups lightly packed)
About the vinegar. Technically there is no such thing as white balsamic vinegar (click this link to read more about what is and is not balsamic) and when you find it, it can really vary in levels of sweetness and acidity. If you don't have access to white balsamic, you can substitute with rice wine vinegar, white wine vinegar, or even apple cider vinegar.
Optional addition. Fresh herbs make a nice addition. Basil, parsley, mint, and oregano all work well.
Method
1) Prep. Mix all the dressing ingredients and taste. If you want more tart flavors, add more vinegar. For more sweet, add a pinch of sugar.
2) Cook. For the salad, heat the olive oil in a medium sized saucepan. Add the garlic and brown gently over low heat to avoid burning. Next, add in the couscous, and toast it until lightly golden brown. Then add a pinch of salt and the stock. Bring to a boil, reduce to a simmer, and cook covered until couscous is plump and tender. Takes about 10 to 12 minutes (follow the directions on your package of couscous for best results).
3) Toast the nuts in a dry pan over a low flame, tossing them as you go. Or spread out on a lined baking sheet and toast in a low oven at about 300 degrees. Be careful not to burn them. They are finished when they turn from white to golden brown.
4) When the couscous is done, you may need to drain any excess liquid and let it cool slightly.
5) Combine the couscous with the toasted nuts, tomatoes, peppers, and spinach. Add the dressing and mix well. Taste and add salt and pepper as needed.
6) Serve. Allow the mixture to rest for 30 minutes to an hour for the flavors to really marry before serving.
Published On:
02/05/2018
Last Modified:
08/30/2019