SNS-500 Wireless Remote Thermometer Review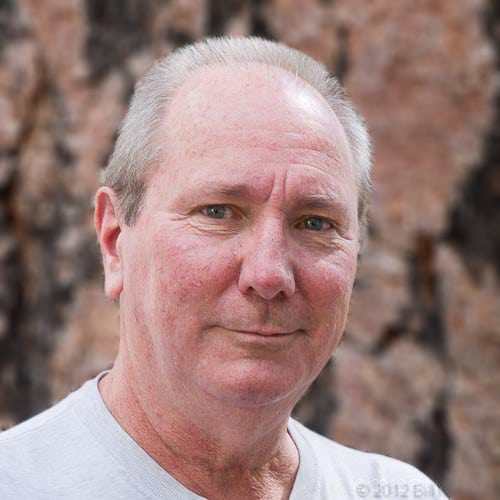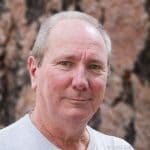 By: Bill McGrath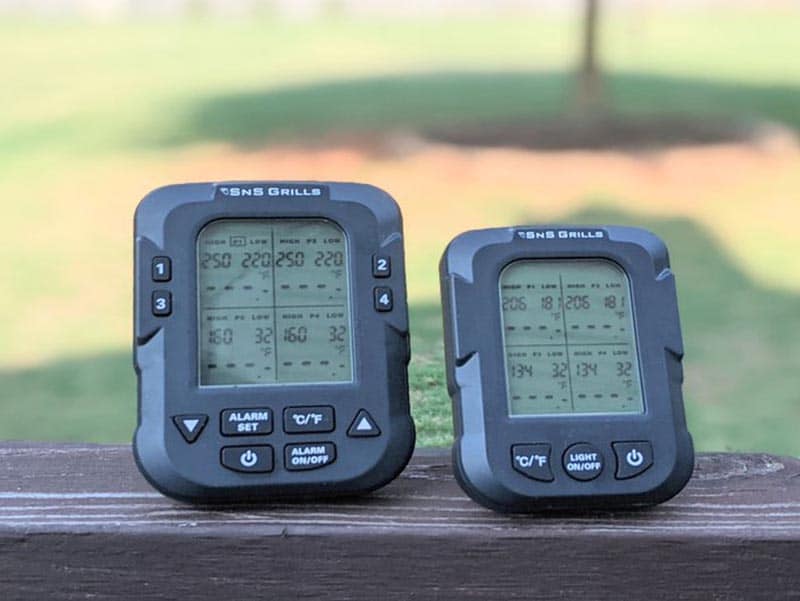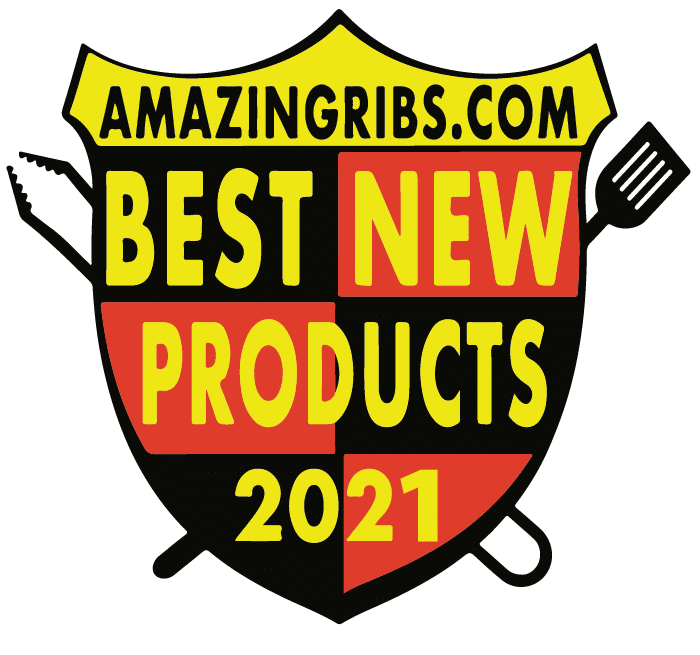 The SNS-500 is an extended range, four-channel, wireless remote food thermometer that boasts up to a 500′ separation between the transmitter and receiver. SNS is the acronym for Slow 'n Sear, a company that has a lot of experience with outdoor cooking equipment.
Each of four probe temperatures is displayed on both the transmitter and the receiver simultaneously. All temperature and alarm controls are located on the transmitter, making it easy to use without the wireless remote. You can set a lower and an upper alarm temperature, and these can be armed individually or in unison. The screen backlight will flash and an adjustable volume alert will sound when an alarm is triggered. The controls are logically arranged and most users will figure out how to operate the device without even glancing at the Quick Start guide. If the receiver loses contact with the transmitter, a visual alarm will present, followed by an attempt to re-sync, and finally an aural alarm will sound to alert you to the problem.
Explore the world of Sous Vide Que, the ultimate marriage of water and smoke, by clicking here to download our ebook "Sous Vide Que Made Easy" for $3.99 on Amazon (free Kindle app runs on all computers). Or get the book and others FREE as a member of the AmazingRibs.com Pitmaster Club. Click here to join.
The housings are well-made and have a rubber gasket between the front and back casing that acts as a shock absorber if dropped and a seal if left out in the rain. The main unit and the remote both have legs and magnets to secure them in position. The battery compartments have O-ring seals to prevent moisture ingress. The remote has a two-LED flashlight so you can find your way around in the dark.
The unit comes with a one-year limited warranty. Contact information for the manufacturer is found in the documentation and includes a telephone number, physical address, and an e-mail address.
This product is well-made and has most of the features that most cooks will want in a wireless remote thermometer. Documentation is adequate, and it's competitively priced. We give it a Gold Medal for hitting all the high notes.
Thermometer Function:

Leave in Food, Leave in Cooker, Wireless Remote

Item Price:

$ 79.99

Where to buy (buying from this supplier supports this website):

Probe:

PIT - length: 3" (7.5cm), diameter: 0.158" (4mm), tip: 0.103" (2.6mm), cable: 42" (1.07m) FOOD - length: 6" (15.24cm), diameter: 0.158" (4mm), tip: 0.103" (2.6mm), cable: 39" (1m)

Battery Type:

4xAAA (supplied)

Battery Life:

Not specified

Min & Max Temp:

14°F to 572°F (-10°C to 300°C)

Display Precision:

0.1°

Actual Temp at 32 Degrees:

33.8

Actual Temp at 130 Degrees:

130.8

Actual Temp at 225 Degrees:

225.7

Actual Temp at 325 Degrees:

326.1

Speed from 32 to 212 Degrees:

n/a

Numbers Display Size:

0.4" (10mm) (temperature numbers)

Water Resistance Rating:

Resistant but not submersible

Weight:

Tx: 7.4 oz (210g); Rx: 5.9 oz (167g)

C/F Switch:

Built in CF switch

Backlight:

Built in Backlight

Auto shutoff:

No Auto Shutoff

Color Options:

Gray

Thermometer Connection:

RF

Included:

Transmitter, receiver, four probes, two grill clips, batteries, instructions

Alarms:

Audible/Visible
Related reviews
Published On: 6/22/2021 Last Modified: 11/29/2021
Bill McGrath - Bill McGrath is AmazingRibs.com's Thermometer Maven. He has sophisticated equipment, an electrical engineering degree from Cornell University, and an MBA (almost) from UC Berkeley. Despite being mostly retired, he is still the person responsible for developing and updating all of ExxonMobil's training modules.

---