With our no-risk 30 day free trial, you can post questions, join conversations, and enjoy an ad free environment on the AmazingRibs.com site. Plus we don't ask for your credit card information so your privacy is guaranteed. Learn more about what the Pitmaster Club has to offer by reading below!
Note that some benefits such as our free temperature magnet and monthly giveaways are exclusive to paid members.
Why join the Pitmaster Club?
Now the largest membership-based BBQ and grilling community in the world, the Pitmaster Club is sure to step up your outdoor cooking game. This is a real community -- a place to learn, make friends, and have fun without the usual flame wars common in Facebook groups and other forums.
But it's the benefits that keep members coming back for more, including zero 3rd party ads on AmazingRibs.com; a free large temperature magnet; free ebooks; free digital magazines; interviews and webinars with top pitmasters and other tastemakers; exclusive recipes just for members; sneak peeks of all of our new recipes and reviews; monthly sweepstakes with prizes worth up to $3,000; exclusive product discounts; and best of all, a community of like-minded cooks conversing in a warm and friendly environment!
The Pitmaster Club is also the most important stream of revenue for the free AmazingRibs.com site so you are indirectly helping us to continue growing the already massive amount of product reviews, recipes, tips, techniques, mythbusting, and other great content found on our primary website.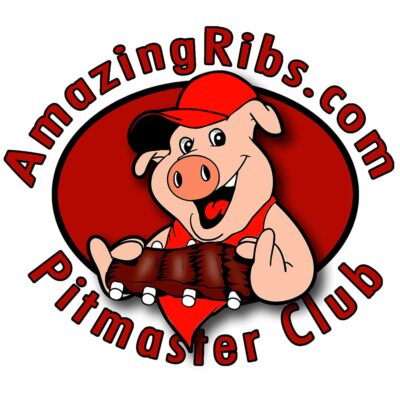 Start a 30-day free trial
Explore everything that the Pitmaster Club has to offer by starting a 30-day free trial. When you join, we do not ask for your credit card so your privacy is guaranteed. We also NEVER EVER track you or share your info with anybody. Click here to read our Privacy Promise.
Note that some privileges are reserved for paid members including the free temperature magnet, entry into our monthly drawings, and the ability to download all of our e-books (you only get one).
Become a full-time member for only $34.95
Click to pay and join now, risk-free! You'll get full privileges -- you can post questions, join conversations, have 3rd party ads blocked for you, enjoy exclusive content, and so much more. You're also eligible for our monthly drawings with prizes worth up to $3,000, you will get all six of the $3.99 ebooks for free, and you will get the $9.95 Award-Winning Temperature Guide free. Plus: you can cancel and get your money back anytime in the first 30 days!
Get your 90-day free trial (code required)
Give the gift that keeps on giving
Show the outdoor cook in your life just how much you care with a gift card good for a 1-year subscription. Gift cards are $40 which covers the cost of the card, shipping and handling, and the $34.95 one-year membership fee.
You get freebies that sell for $76.87 and we block all 3rd party ads from members, all for only $34.95/year! Membership has its privileges!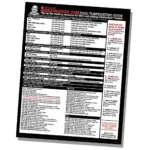 Food Temperature Guide Magnet
Once you become a paid member, we send you a welcome packet highlighted by our 8.5″ x 11″ Comprehensive Food Temperature Safety Magnet with more than 80 temperature benchmarks for meats, sugar, oil, sous vide, and more. It sells for $9.95 on the SnS.com website. That's 42% of the price of a membership as soon as you join!

Six E-Books
We have published six e-books under our publishing banner, Deep Dive Guides, and, although they are sold on Amazon, Apple, Google, and Nook for $3.99, you'll be able to download copies for free. As the name implies, each one takes an in-depth look at a single topic, including steaks, ribs, brisket, chicken, turkey, and sous-vide-que.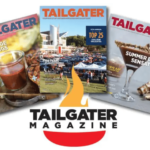 Tailgater Magazine
Our members also get a digital subscription to Tailgater magazine, a.k.a. "your parking lot and backyard BBQ entertainment guide." Each issue features great food and drink recipes; entertainment ideas; and cool gear and products to make your next tailgate, or backyard cookout the best ever. Tailgater in print sells for $27.97. The digital version is interactive, with many of the articles and ads clickable so that you can learn more.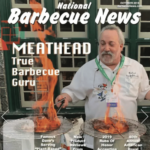 Barbecue News Magazine
Members get the digital version of Barbecue News monthly. The print version sells for $25/year and the digital version is $15/year. Founded in 1989, Barbecue News features columns from BBQ Hall of Famers Ardie Davis, Paul Kirk, and our own Meathead; recipes; news from BBQ associations; a calendar of events; a restaurant guide; book reviews; and ruminations by other experts. The digital version is especially cool because it is interactive. Many articles and ads are clickable so that you can learn more.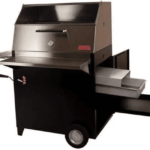 3 Monthly Sweepstakes Winners With Prizes Worth Up To $3,000
Paid members in the US are entered into 12 monthly drawings per year with first prizes worth up to $3,000, second prizes worth up to $600, and third prizes worth up to $400*! Click here for the complete list of prizes and the complete rules of the sweepstakes. Your odds are about 1-in-450 in a year. Unfortunately, only those within the US are eligible due to the complexities of complying with sweepstakes laws in other countries. Plus many manufacturers won't ship internationally due to shipping costs and customs regulations.
* Note that prize values can vary depending on participating brands and product availability.
The Pitmaster Club is a real community, a place to learn, make friends, and have fun regardless of your level of BBQ and grilling expertise. This is your hotline for cooking tips and techniques minus the flame wars common on Facebook and other forums. Plus, you get freebies that if combined would sell for $76.87. We even block all 3rd party ads from members and you get it all for only $34.95/year!
We will never sell or share your private info. Our privacy and security promise is as good as it gets.
Secure transaction
Your payment is secure. We never see or store credit card info. The subscription page is a portal directly to Stripe.com, a huge respected card processor that is certified to PCI Service Provider Level 1, the most stringent level of certification available. It is also GeoTrust Secured. They have never been hacked. This is far more secure than handing your credit or debit card to a stranger in a restaurant, gas station, or a grocery store.
For your convenience, when the year is up, you don't have to do a thing to renew. Three weeks before your membership expires we'll send you an email asking if you want to renew. If you do, don't do a thing as you will be renewed automatically. If you don't want to renew, just click the cancel link in the email or on any page of the website. But our money-back guarantee extends to renewals too: If you renew and change your mind within 30 days, we will refund your money promptly and with no questions asked. This is a lot better than bombarding you with emails, snail mail, and telemarketing phone calls begging you to renew.
We can up your game! The Pitmaster Club is a real barbecue community, a place to learn, make friends, and have fun.
Post comments and questions
Have questions or comments? Before joining the discussion below, try using the search box at the top of every page to find the answer.
Still stumped? Try to post your question to the appropriate page so that our team can reply in a timely and accurate fashion. Note that posts with links in them may not appear immediately.