Here are the products I use and recommend. I have been a Nikon man since 1967 so don't tell me about your Canon, OK? I know it's a fine camera. But I like Nikons, Macs, ribeyes medium rare, Miracle Whip, vanilla ice cream, and ribs with only one layer of sauce. No need to make a religious argument out of this, OK?
I am serious about my photos, and I am into gadgets, so you may call my toolbox overkill. You can do very well with less.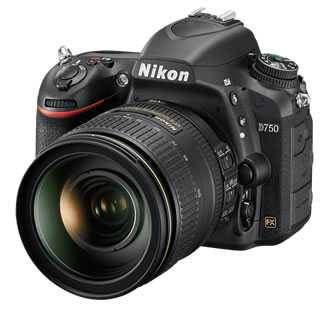 Nikon D750. This is my main camera. It is full frame equivalent to a 35 mm film SLR (called FX) with 24-85 mm f/3.5-4.5 Nikkor Lens. This is not a top of the line digital SLR, and yes, I lust after one of Nikon's fancier units, but this baby does everything I need and it costs a lot less money than the slightly more tricked out high-end Nikons. A key feature is that it can control my flash units with the pop-up flash but the pop-up flash does not illuminate the subject when an external flash is being used. I have a second D750 mounted to a tripod in my studio.
Nikon D600 This is my backup camera. I almost always carry a backup in case my main camera croaks or if I drop it.
Nikon 10.5mm f/2.8 DX Fisheye Nikkor Lens.I adore this lens. It is perfect for panoramas or interiors. But it doesn't work on my D750 which is full frame, so I leave it mounted to my D600.
Nikon 70 to 300 mm f/4.5 to 5.6G Zoom Nikkor Lens. I rarely use this lens, but it's good for sports and I like to shoot my friends' and neighbors' kids at play.
Nikon Micro Nikkor 105 mm 1:2.8 lens. This lens lets me get in very close to food to make it look mouthwatering.
Nikon SB-900 AF Speedlight Flash. The Nikon Creative Lighting System (CLS) is amazing. With my cameras I can control all three of my SB-900 flash units wireless (and more if I had them). You should get a good book or DVD on the CLS if you buy one of these. I use rechargeable NiMH batteries, and I carry a dozen fully charged. I use a Rayovac 1 hour speed charger.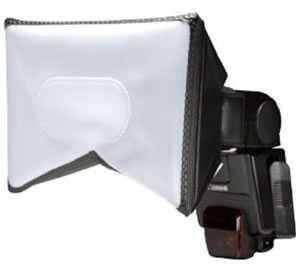 LumiQuest ProMax SoftBox. These inexpensive plastic diffusers fold flat, fits in my back pocket, and takes little space in my bag. The greatly soften light from your flash. When I am in the field I typically put one of these on a flash and hold it in my left hand and use it as fill or a main light source. You usually cannot tell I am using artificial light.
Giottos Mini Compact Tabletop Tripod/Monopod with Ballhead.I always have a mini tripod with me to hold the camera steady in low light (any shot slower than 160 second), if I want to fire the camera from a distance, or to hold a flash. I even will rest it against my chest or a wall or a handrail with the camera at my eye. This one telescopes from 4 to 16″ and supports 11 pounds.
Kata KT DR-466 DPS Digital Rucksack with Laptop Compartment. This is the well padded comfy backpack I carry. It has plenty of loops and is stitched well. The zippers can be locked with a small padlock I bought.
Apple iPhone. The iPhone has a high quality point and shoot camera that's with me wherever I go.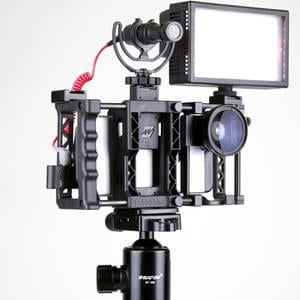 Beastgrip. The Beastgrip is a clever housing for a smart phone and I use it for a lot of my video work. I find it easier than my DSLR video. It fits iPhone and Android devices and has a handy mount for lenses, filters, lighting, microphone, and more. It is easily attached to a tripod (I have a Manfroto quick-release plate on mine) and you can even mount a DSLR lens. It is a light weight and easy to carry (I added a strap to mine). Click the link and get 10% off of your order.