Leftover Thanksgiving turkey has never tasted better than it does in this recipe for a grilled turkey Cuban sandwich from Food Network's Bobby Flay.
I interviewed Bobby Flay, the FoodNetwork star, restaurateur, and cookbook author in fall 2009 about what he likes to do with leftover turkey. He's a big sports fan and he loves to settle into the couch with a big turkey sandwich. He cooks his indoors, but I like mine on the grill, so I've made some minor changes and added instructions for making these sandwiches outdoors.
Grilled Turkey Cuban Sandwich Recipe
Leftover Thanksgiving turkey has never tasted better than it does in this recipe for a grilled turkey Cuban sandwich from Food Network's Bobby Flay.
Course. Lunch. Dinner. Entree. Sandwich.
Cuisine. Cuban. American.
Makes. 2 sandwiches
Preparation time. 25 minutes
Ingredients
1/4 cup Hellman's Dijonnaise
2 tablespoon leftover cranberry relish
Salt and freshly ground black pepper
4 slices good quality Italian bread
8 slices thinly sliced Swiss cheese
4 slices thinly sliced deli ham
6 slices leftover sliced turkey, white or dark meat or a combination
8 dill pickle slices
4 tablespoons Hellmann's Real Mayonnaise
About the Hellman's products. Flay is sponsored by Hellman's sometimes, so he specified this brand. Since I like them, too, I have left the brand names in the recipe. Dijonnaise is a blend of mayo and Dijon-style mustard. If you don't have it, use 3 tablespoons Dijon-style mustard with 1 tablespoon mayo.
Method
1) Whisk together the Dijonnaise and cranberry relish in a small bowl and season with salt and pepper.
2) Put the bread on a flat surface and spread each slice with some of the Dijonnaise mixture. Top 2 of the slices of bread with 1 slice of the cheese, ham, turkey another slice of cheese and pickles (in that order). Place the remaining bread on top, mayonnaise side down.
3) There are different ways to cook this sandwich so here's the concept: We're going to crisp and brown the exterior by coating it with mayo and then applying the medium heat. Here are the details:
a) Panini press. Pre-heat a panini press. Slather the bottom with 1 tablespoon mayo, sit it on the press, and salterh the top, close the press. Remove when GAD (golden and delicious).
b) Frying pan. Wrap a brick in heavy duty aluminum foil (if not using a panini press) and preheat the pan over a medium flame. Coat the bottom with mayo, put the sandwich in, coat the top, and place the brick on top. When the bottom is GAD, after 2-3 minutes, flip it and cook the other side.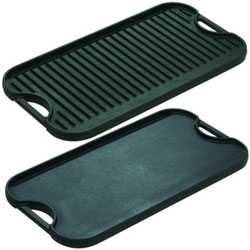 c) Griddling. When I griddle sandwiches I use the ridged side of two griddles, one on top and one on bottom. Works just like a panini press. Or you can do it as you would in a frying pan, with a brick.
d) Grilling. Setup the grill for direct cooking, but keep the temp medium on a gas grill or spread the coals out in one layer so they are not touching on a charcoal grill. Clean the hot grill grates on your grill well. Put the sandwich on the grill and press it down with the bricks wrapped in foil or a heavy pan. Don't go far. In about two minutes peak at the bottom. Get the bread golden brown or as dark as you like it, but don't burn it. Flip and repeat. If the edges char a bit, scrape off the char with a light touch on a serrated steak knife. As an alternative, put the sandwich in a pie iron and put it over the hot part of the grill.
4) Cut in half and serve warm.
Photo of Bobby Flay courtesy of Bobby Flay.
"I love the culture of grilling. It creates an atmosphere that is festive but casual."Bobby Flay
Published On:
06/13/2013
Last Modified:
04/22/2020