Spinaker grew up in the BBQ-starved state of Minnesota. People here are more likely to be eating hot dish or lutefisk than brisket and ribs. But he has always been drawn to outdoor cooking.
Spotlight on our favorite products
The Good-One Is A Superb Grill And A Superb Smoker All In One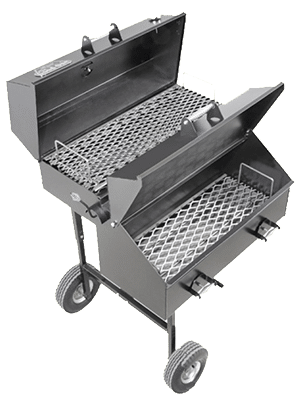 The Good-One Open Range is dramatically different from a traditional offset smoker, placing the heat source behind and under the smokebox instead of off to the side. Click here to read our complete review.
– THIS IS NOT AN AD –
"My BBQ journey probably started where many others' did; on the deck with my father. He loved to cook burgers and steaks on the grill for me and my three brothers, but we never really did any low and slow. As we grew up, I started cooking more and more and I fell in love with BBQ. I love how BBQ has that unique way of pulling people together. I love making BBQ, but nothing beats seeing the looks on peoples' faces when they are enjoying every bite, together. I still reside in Minnesota and I work for a chemical trading firm based out of Minnetonka, MN."