Is A Baking Steel Better Than A Pizza Stone?
By: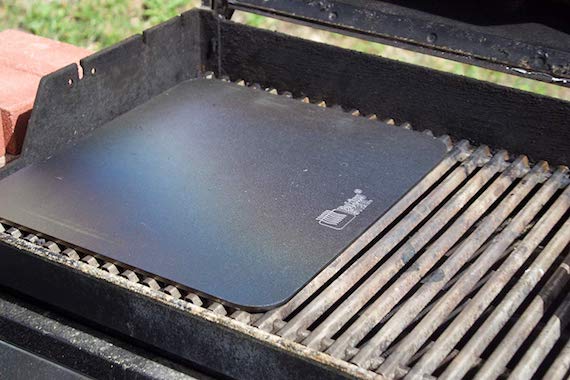 Looking to refine your pizza grilling skills?
The Baking Steel is an expensive slab of specially formulated steel that heats rapidly and holds heat very well. In other words it is a steel pizza stone. In our tests, it performed similar to a cordierite pizza stone, cooking the bottom of the pizza crust a bit faster than the ceramic materials.
Of course, in most cases, cooking the bottom is not a problem. On a grill, the bottom tends to cook too rapidly. Steel has another advantage though: it cleans up easily without absorbing water. But it is about twice the price of refractory type material, thus our silver medal rating.
Click here to check prices and order on Amazon
Published On: 5/18/2018 Last Modified: 2/28/2021
Meathead - Founder and publisher of AmazingRibs.com, Meathead is known as the site's Hedonism Evangelist and BBQ Whisperer. He is also the author of the New York Times Best Seller "Meathead, The Science of Great Barbecue and Grilling", named one of the "100 Best Cookbooks of All Time" by Southern Living.

---