YOU ARE HERE >> AmazingRibs » Ratings & Reviews » Ratings Reviews And Buying Guides » BBQ Tools Toys And Accessory Reviews » Other Cool Tools » Bamboo Steak Markers, Ensuring Guests Get The Temperature They Requested
Bamboo Steak Markers, Ensuring Guests Get The Temperature They Requested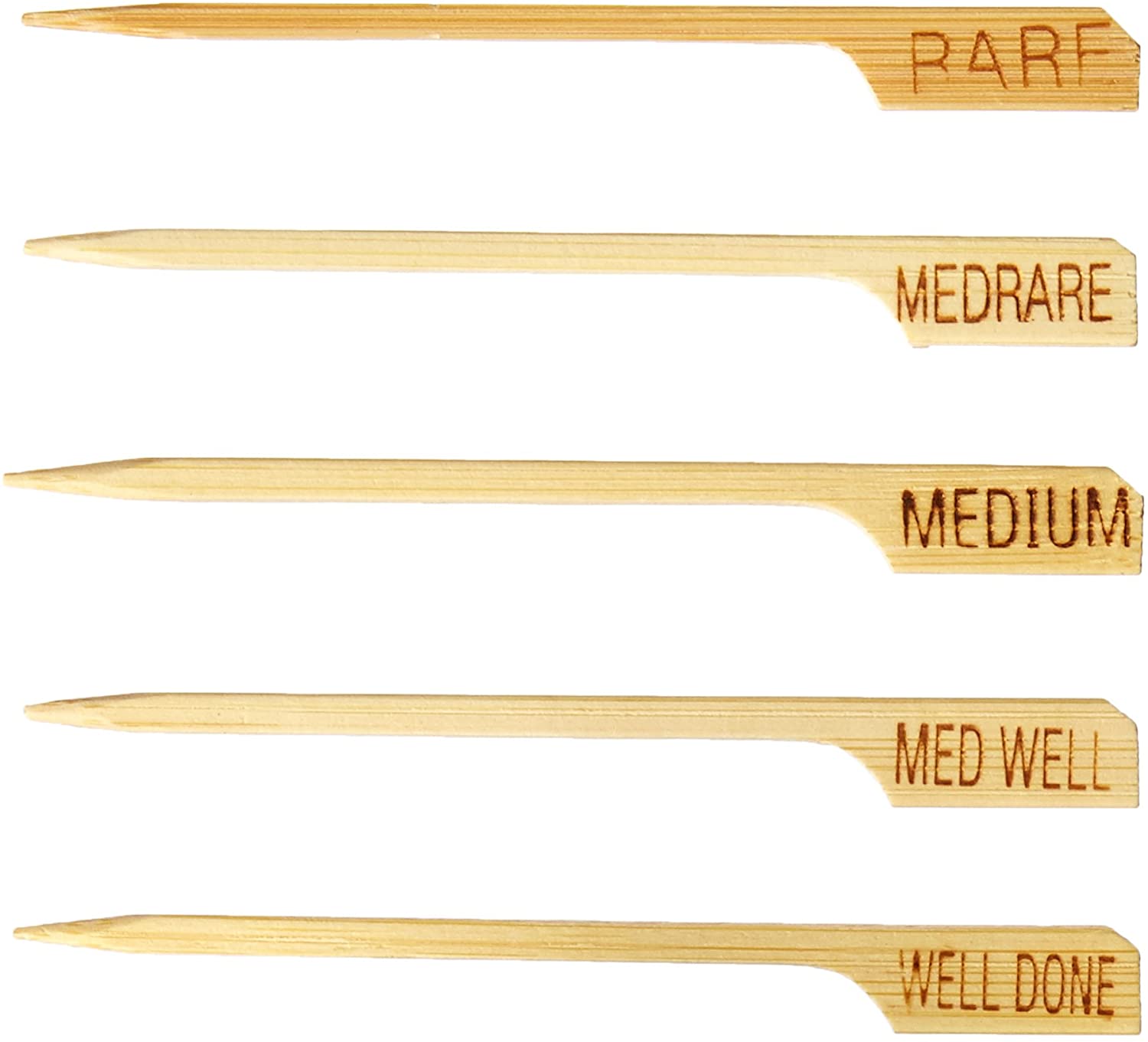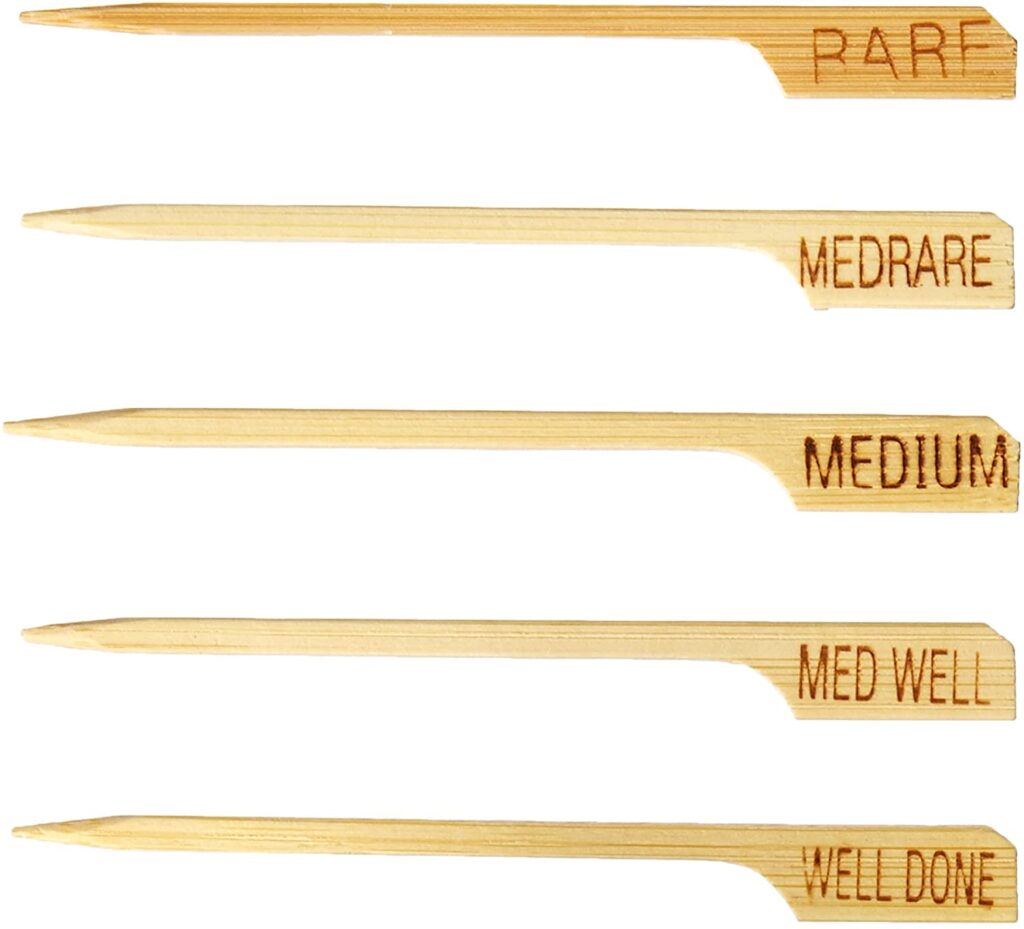 Ensure your guests get the steak they want with these inexpensive markers.
I love these bamboo steak markers as they are a great tool when trying to keep track of which steaks are cooked to what degree of doneness.
They come in a pack of 500 and include five temperatures: rare, medium rare, medium, medium well, and well.
They are 3.5″ long and you insert their sharp points in the side of the steak so the meat can be flipped easily. If they don't char, you can wash them and reuse them.
Published On: 5/19/2018 Last Modified: 5/11/2021
Meathead, BBQ Hall of Famer - Founder and publisher of AmazingRibs.com, Meathead is known as the site's Hedonism Evangelist and BBQ Whisperer. He is also the author of the New York Times Best Seller "Meathead, The Science of Great Barbecue and Grilling", named one of the "100 Best Cookbooks of All Time" by Southern Living.

---