YOU ARE HERE >> AmazingRibs » Ratings & Reviews » Ratings Reviews And Buying Guides » BBQ Tools Toys And Accessory Reviews » Books And Magazines » Books on Barbecue and Grilling: Low & Slow: Mastering the Art of Barbecue in Five Easy Lessons by Gary Wiviott
Books on Barbecue and Grilling: Low & Slow: Mastering the Art of Barbecue in Five Easy Lessons by Gary Wiviott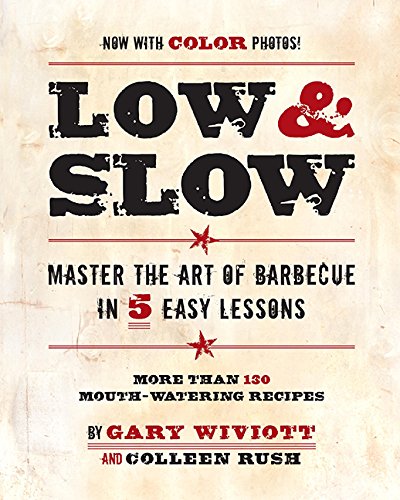 Running Press, 2009, 256 pages, paperback, no photos, only a few illustrations.
If you have a new Weber Smoky Mountain smoker you absolutely positively must buy Gary Wiviott's book. Although not specific to this cooker, nobody knows more about it than Wiv, and his step by step guides can be applied to a wide range of low and slow devices.
He is a purist, and Chapter 8, titled "Master the Art of Barbecue on a Gas or Electric Grill" has just one page that says "Gotcha! Shame on you for even thinking it. You cannot make low and slow barbecue on a gas or electric grill." And that's all he wrote. Well, he's right about electrics, but if you follow my tips on how to set up your gas grill, you can make darn fine low and slow barbecue on it. Wiviott, who is extremely knowledgeable about food, may seem dogmatic in his tutorial, but if you follow his procedures you will be rewarded.
Published On: 6/18/2018 Last Modified: 4/28/2021
Meathead, BBQ Hall of Famer - Founder and publisher of AmazingRibs.com, Meathead is known as the site's Hedonism Evangelist and BBQ Whisperer. He is also the author of the New York Times Best Seller "Meathead, The Science of Great Barbecue and Grilling", named one of the "100 Best Cookbooks of All Time" by Southern Living.

---