YOU ARE HERE >> AmazingRibs » Ratings & Reviews » Ratings Reviews And Buying Guides » BBQ Tools Toys And Accessory Reviews » Kitchen Tools » Selecting The Right Juice Pitcher
Selecting The Right Juice Pitcher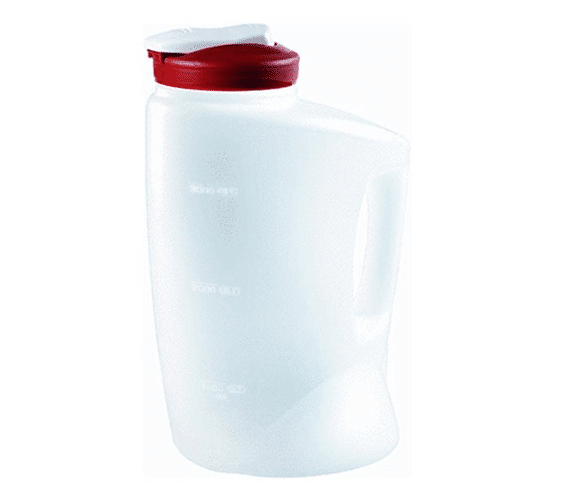 The juice is loose (unless, of course, you have a quality pitcher)!
If you enjoy fresh juice then a quality pitcher is a must for your kitchen. I even use mine for mixing injections and brines!
When selecting the right pitcher, we prefer one that holds at least one gallon of liquid, has markings on the side for quart measurements, and has a tight lid so that you can shake the juice without it splattering it all over your kitchen. My favorite is the Rubbermaid 1-gallon pitcher, offered by Amazon as a 2-pack.
Published On: 9/25/2018 Last Modified: 5/6/2021
Meathead, BBQ Hall of Famer - Founder and publisher of AmazingRibs.com, Meathead is known as the site's Hedonism Evangelist and BBQ Whisperer. He is also the author of the New York Times Best Seller "Meathead, The Science of Great Barbecue and Grilling", named one of the "100 Best Cookbooks of All Time" by Southern Living.

---