YOU ARE HERE >> AmazingRibs » Ratings & Reviews » Ratings Reviews And Buying Guides » BBQ Tools Toys And Accessory Reviews » Pots and Pans » A Silicone Steamer Basket Cleans Easier Than a Metal One
A Silicone Steamer Basket Cleans Easier Than a Metal One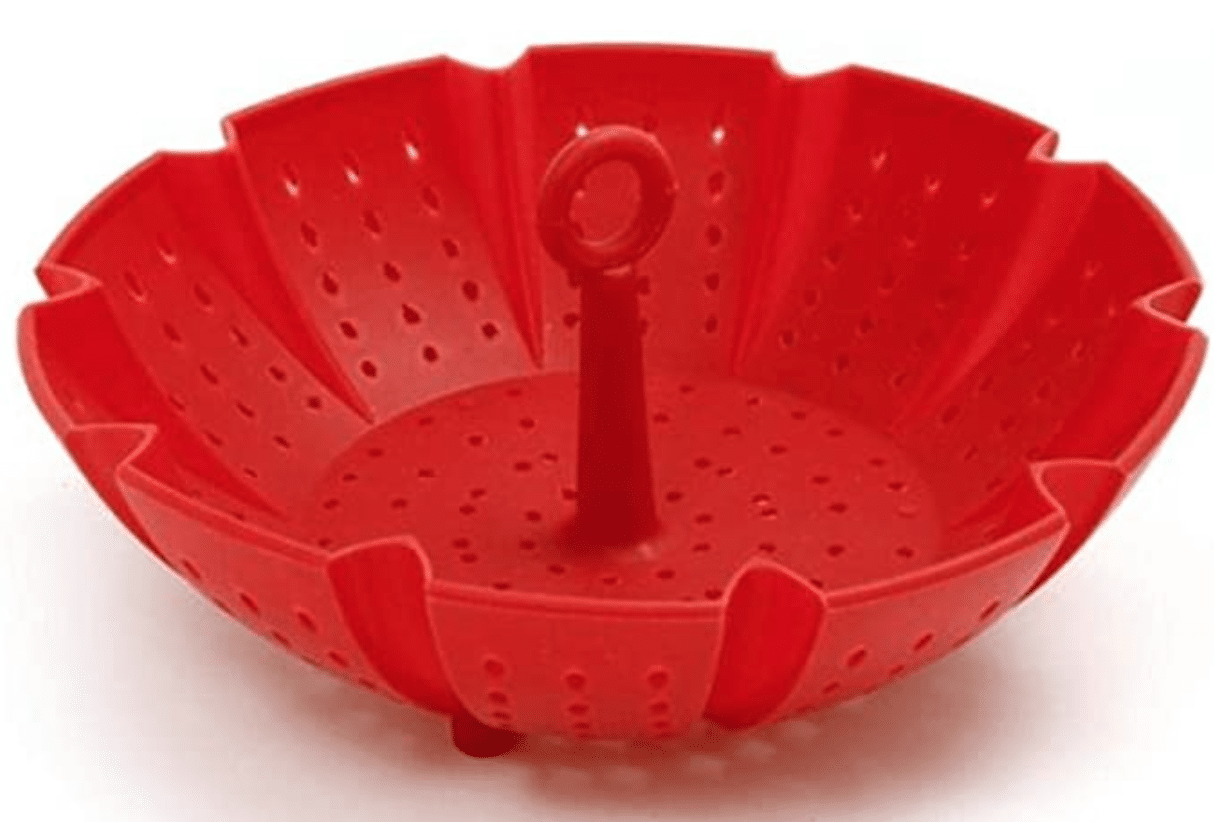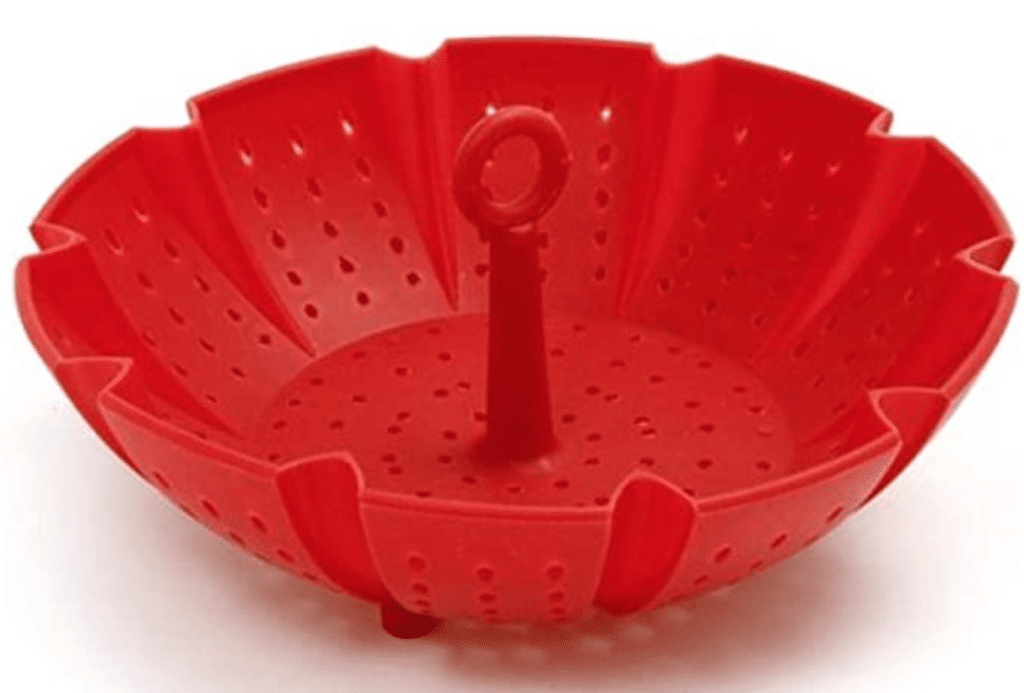 Cheaper Than a Steamer Pot, Too
If you need to steam some potatoes or other vegetables, a steamer basket gets the job done quickly and easily. Just pour some water in the bottom of any pot, then drop in this gizmo, the Norpro Silicone 9-inch Steamer Basket.
A bowl is formed by perforated fans that open to fit the diameter of just about any 1 or 2 quart pot. With any basket you use, you want legs to hold the food above the water, you want a pin in the center to use as a handle to lift it out, and you don't want it to rust.
This silicone basket fits all the criteria and it's a lot easier to clean than the old fashioned metal ones. And it's much less expensive than a dedicated steamer pot.
Published On: 9/22/2018 Last Modified: 4/27/2021
Meathead, BBQ Hall of Famer - Founder and publisher of AmazingRibs.com, Meathead is known as the site's Hedonism Evangelist and BBQ Whisperer. He is also the author of the New York Times Best Seller "Meathead, The Science of Great Barbecue and Grilling", named one of the "100 Best Cookbooks of All Time" by Southern Living.

---