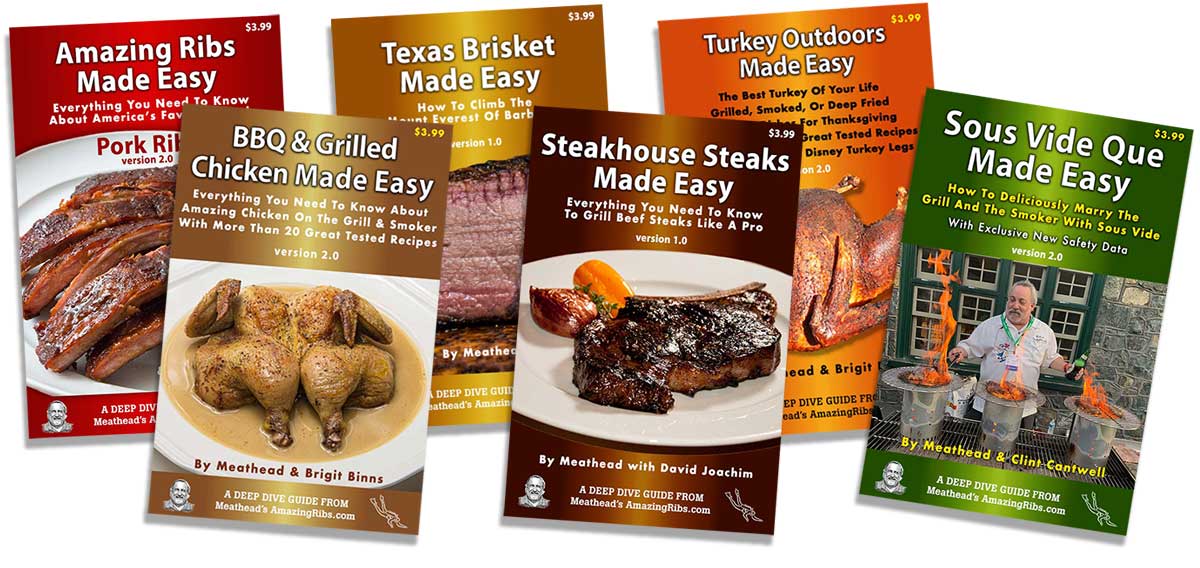 Here's a special "thank you" for being a fan of our rubs and sauce products
To receive the e-book of your choice, enter a valid email address below so we can send you the download link. No name, address, phone number, or credit card is needed as we are not in the data mining business.
Next, select one Deep Dive e-book of your choice. We'd also love for you to share your thoughts on our rubs and sauce if you've tried them (this step is optional).
After hitting the "submit" button, you'll then be emailed the link to download your book in the digital format of your choice (PDF, ePUB, or MOBI).
Note that by requesting a free e-book, you will begin receiving future editions of our free Smoke Signals newsletter, featuring the latest recipes, reviews, and more from AmazingRibs.com. We'd also like to give you a free 30-day trial membership in our awesome Pitmaster Club. Just click here (no credit card needed) to start your trial!
Free Book Signup (pdf format)