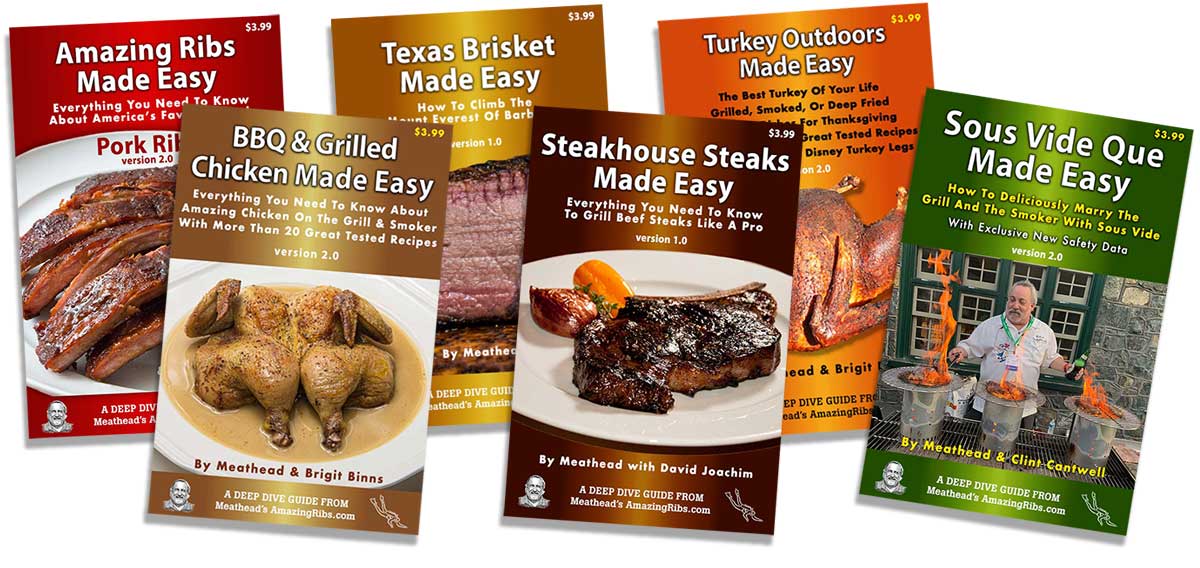 Thank you for buying one of Meathead's Amazing Seasonings & Dry Brines
Please select one of the Deep Dive ebooks below, limit one free ebook per customer. Click on its name, then enter your email, and we will send it to you in pdf format, compatible with all computers. No name, address, phone number, or credit card needed. We are not in the data mining biz. But we'd also be grateful if you told us what you thought of the rubs.
But wait, there's more (I've always wanted to say that)! We will also give you a free 30-day trial membership in the Pitmaster Club which costs $34.95 per year. As a trial member, you will get all the amazing benefits of membership except you will not be in the monthly Great Giveaway Sweepstakes with prizes of grills and smokers worth up to $3,000. We will drop you an email in a day or two telling you when the free trial begins. Please cruise the Pitmaster Club and ask questions or post stories, recipes, food pictures, and more. When you join and pay we will enter you into the Great Giveaway and we will also send you our new $9.95 temperature guide magnet with more than 80 target temperatures, shown below, for free. Members also get flipbook versions of ALL our ebook cookbooks for free.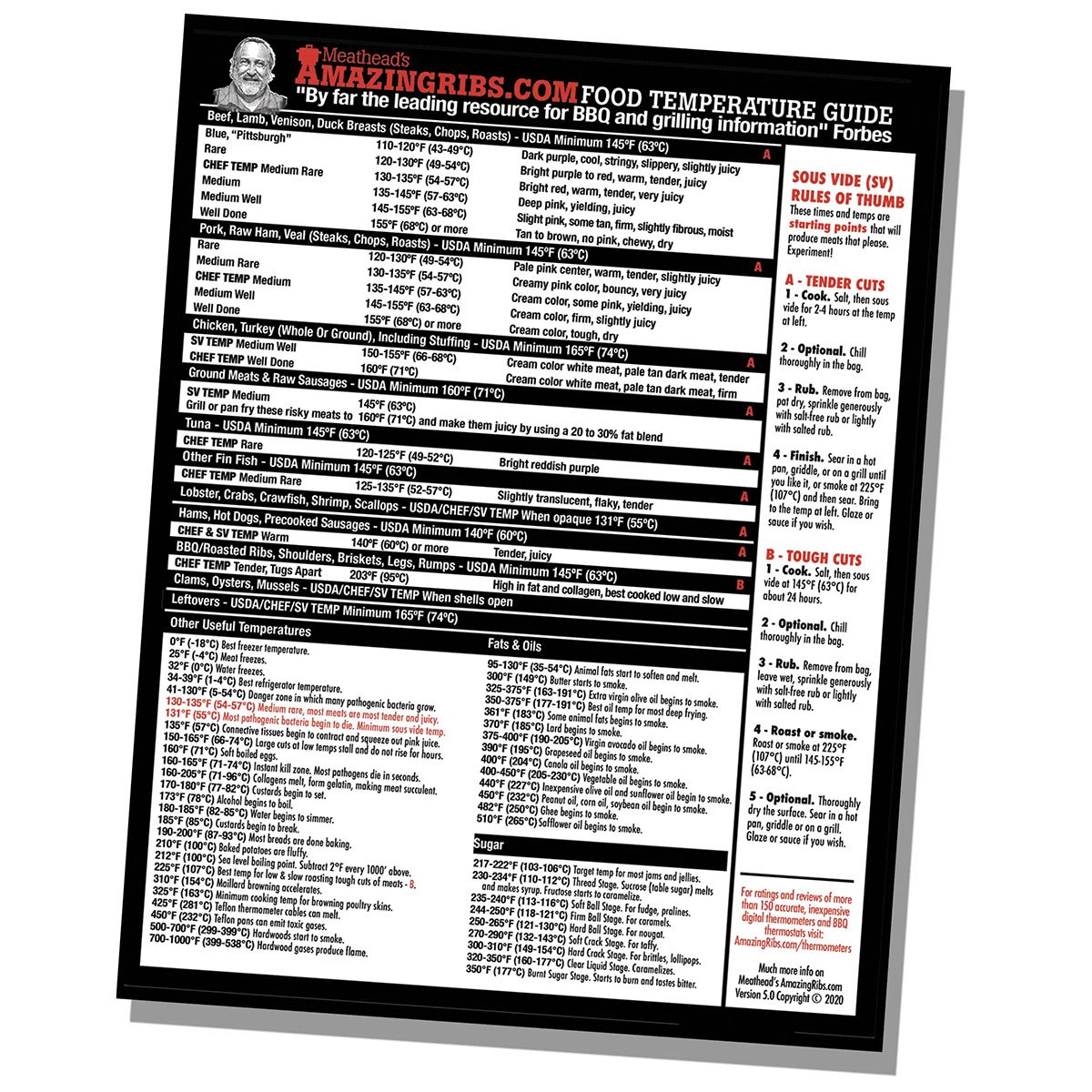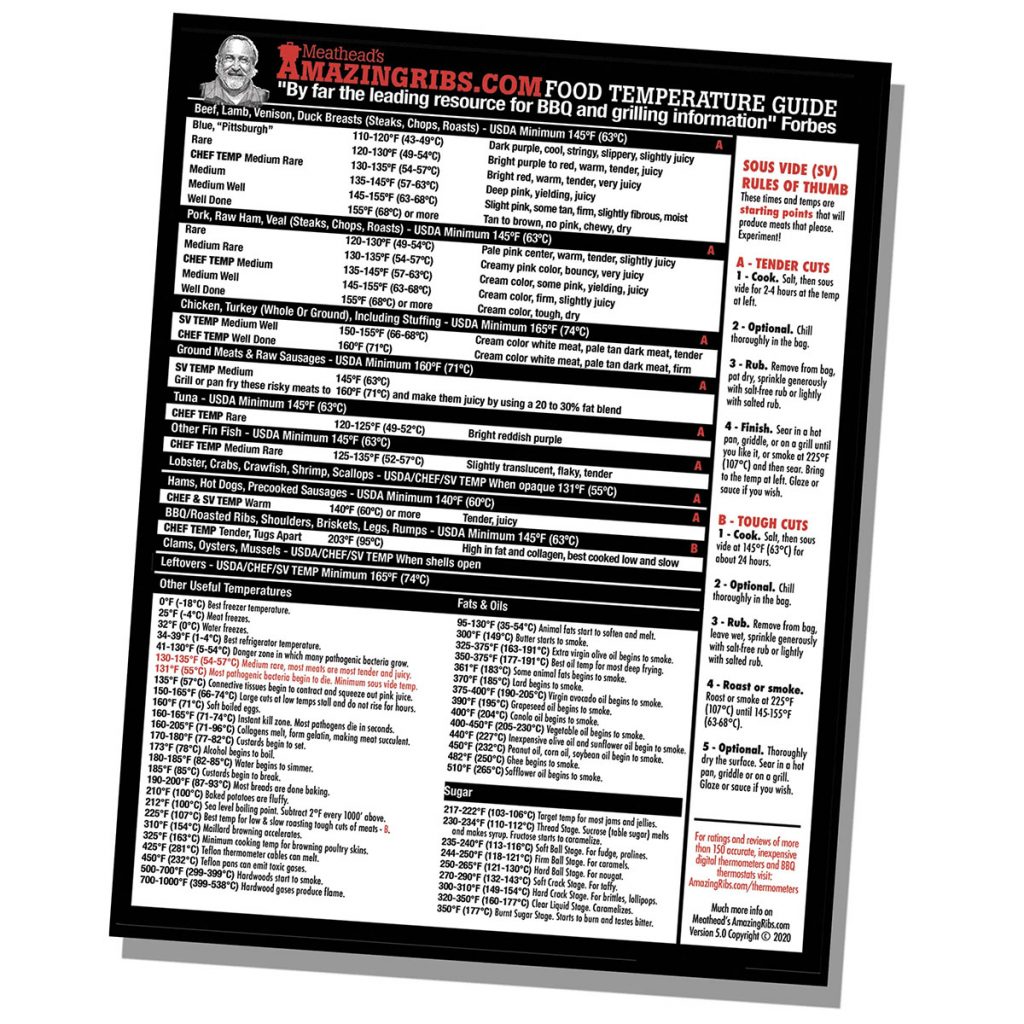 And there's more! We will also add you to our free email newsletter list and you will get our three monthly email newsletters Smoke Signals and DigestThis.news. Smoke Signals will tell you when we release more books, new recipes, new product reviews, new science, new mythbusting, and new articles on AmazingRibs.com. DigestThis.news has all the news that is going on in the world of food from farm to fork. If you don't like them, just click the unsubscribe link at the bottom of the newsletter. We don't eat spam and we don't send it. Click here to read our privacy promise.
Free Book Signup (pdf format)