YOU ARE HERE >> Home » Ratings & Reviews » Ratings Reviews And Buying Guides » BBQ Tools Toys And Accessory Reviews » Kitchen Tools » Garlic Press: A Kitchen Gadget You'll Actually Use
Garlic Press: A Kitchen Gadget You'll Actually Use
By: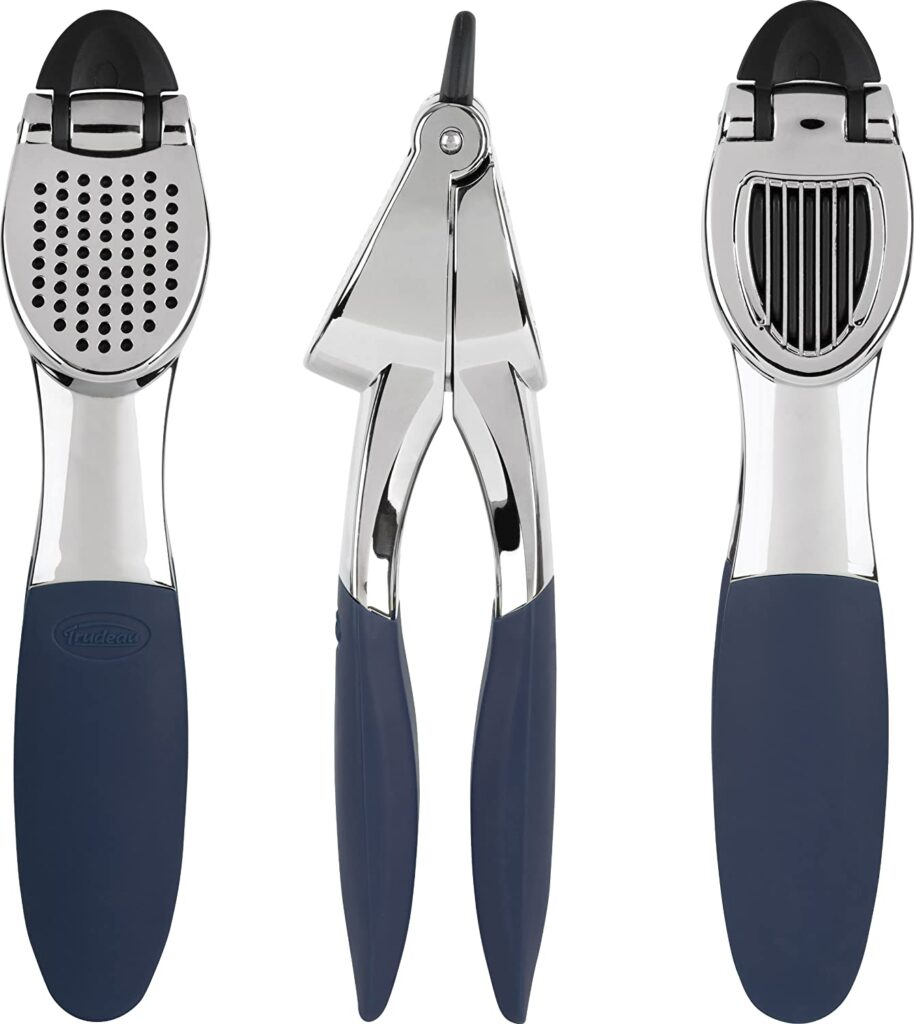 Look For a Self-Cleaning Model
When a recipe calls for garlic to be crushed, minced, or pressed, I use a garlic press. A good garlic press releases more oils and flavors than you get when mincing with a knife, and pressed garlic coats food more evenly than minced garlic. Plus it's faster.
A good garlic press is an important kitchen tool. Get one that is sturdily built, easy to grip, easy to clean, and has a large hopper to hold big cloves. Avoid non-stick models. I have a well-used Trudeau Garlic Press
and I recommend it.
Published On: 5/21/2018 Last Modified: 5/6/2021
Meathead - Founder and publisher of AmazingRibs.com, Meathead is known as the site's Hedonism Evangelist and BBQ Whisperer. He is also the author of the New York Times Best Seller "Meathead, The Science of Great Barbecue and Grilling", named one of the "100 Best Cookbooks of All Time" by Southern Living.

---