YOU ARE HERE >> AmazingRibs » Ratings & Reviews » Ratings Reviews And Buying Guides » BBQ Tools Toys And Accessory Reviews » Grill Grates » Thin Stainless Steel Is Durable and Does a Great Job
Thin Stainless Steel Is Durable and Does a Great Job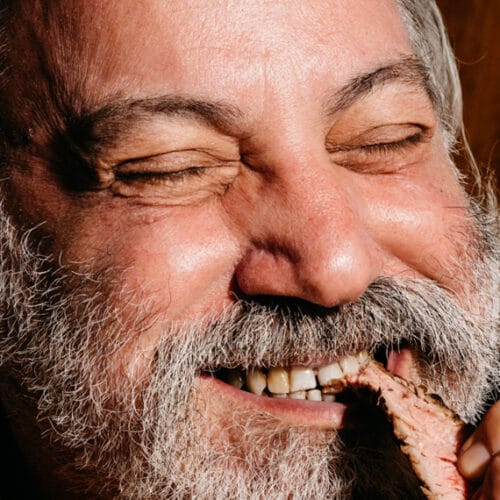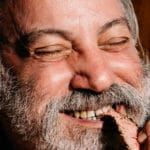 By: Meathead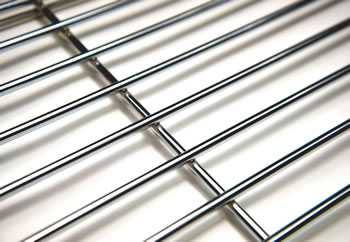 Steel is Real. Why Mess With Anything Else?
Stainless steel grill grates can be made from thin or thick rods, but I prefer the thin ones that allow more radiant heat through, especially for charcoal grills. The problem with thick rods is that they block radiant heat and make large dark grill marks. But if you read my article on grill marks, you will see why I think grill marks are not as desirable for all over even browning.
Stainless steel grates are not to be confused with chrome or nickel plated grates, which are not as long lived.
The real advantage to stainless steel is that it has the same life span as a redwood tree, and it is easy to clean. The good ones will never rust or corrode (read Max Good's article on stainless steel). Cheap stainless eventually ceases to be stainless, and you will need to replace cheap stainless steel grates. You don't want rust or other oxides from the grates on your food.
Published On: 5/22/2018 Last Modified: 5/14/2021
Meathead - Founder and publisher of AmazingRibs.com, Meathead is known as the site's Hedonism Evangelist and BBQ Whisperer. He is also the author of the New York Times Best Seller "Meathead, The Science of Great Barbecue and Grilling", named one of the "100 Best Cookbooks of All Time" by Southern Living.

---