Al Simon's Medium Cajun Microwave Review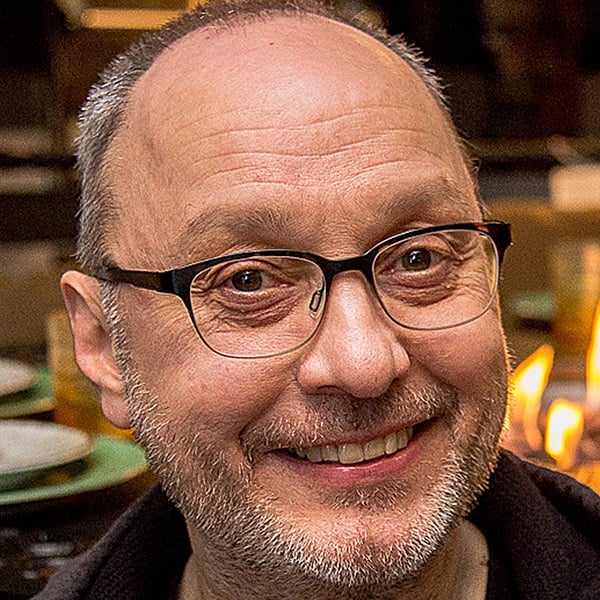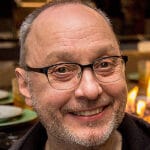 By: Max Good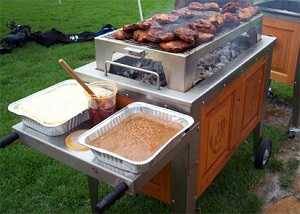 First of all, rest assured, there are no microwaves used in this beauty. The originals were homemade wooden BBQ boxes for a splayed open pig. A sheet of metal was placed on top of the pig and coals poured on top of the metal. Al Simon's Cajon Microwaves (he pronounces it with a bayou twang SEE moan) are beautifully made of stainless steel and trimmed with gorgeous Louisiana Cypress.
They come in five sizes. The Medium Cajun Microwave has an inside dimension of 18″ wide x 34″ long x 14″ deep and will hold a small hog.
The improvements Simon made over the original are substantial. There is a large stainless steel box wrapped with insulation and boxed in with cyprus. You can even have the wood laser etched with your team logo, company logo, wife's picture, whatever. To cook, you place the food in square stainless steel pots that are lowered into the cooking box, and then there is a stainless tray that holds the coal that goes on top of the pots of food. That's right, the heat radiates down from the coals into the enclosed box. It's like a giant Dutch oven designed to produce tender and juicy food.
Each unit comes with a DVD with video instructions and recipes. They offer a chicken pot that is a clever improvement on the beer can chicken concept, a turkey pot, a side shelf, a grill that can be placed on top of the coals, or a solid griddle with a grease trap, a rotisserie, a fire pit attachment, and it can even be converted into an ice chest.
Model:

Medium Cajun Microwave

Item Price:

$ 2225.00

Made in USA:

yes

Review Method:

Researched it from Afar
We have researched this product from afar by gathering info from the manufacturer, owners, and other reliable sources, with our BS meters on high.

Primary Function:

Grill, Pig or Lamb Roaster

Fuel:

Charcoal

Primary Capacity:

612 square inches
Published On: 2/12/2013 Last Modified: 3/3/2021
Max Good - Max Good, AmazingRibs.com's Vice President of Product Reviews & Keeper of the Flame, is the man in charge of finding the best products for the AmazingRibs.com Equipment Reviews section. Max bottles his own barbecue sauce recipes and now sells them around the country.

---