Englander 21-PG100 Review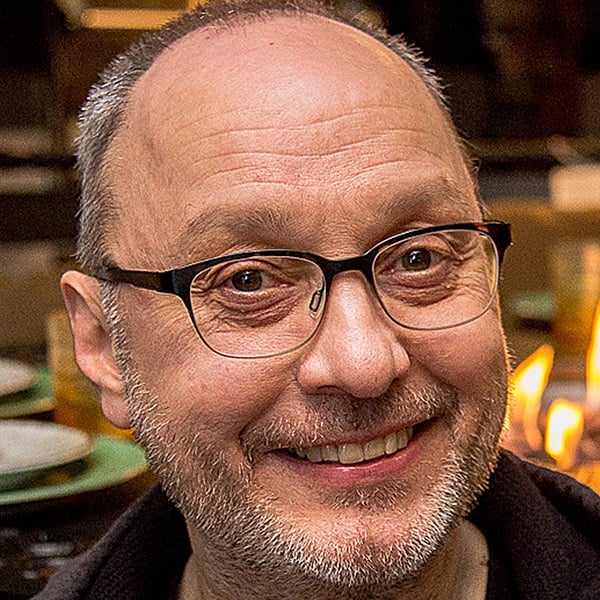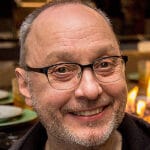 By: Max Good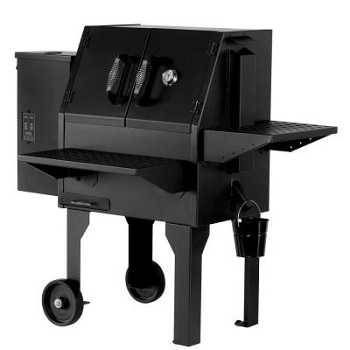 Englander's 21-PG100 Pellet Smoker was designed in conjunction with Fast Eddie Maurin, whose award winning pellet smokers are well known on the competition circuit. Indeed the PG100 has many similarities to Fast Eddy's PG500. Unlike most pellet smokers that are indirect BBQ ovens, both the PG100 and PG500 have one direct and two indirect cooking zones.
The direct zone on the left is an open cast iron grate over the firepot. Other pellet manufacturers have copied this design in some form which is intended to provide searing heat, something most pellet smokers cannot achieve. These open firepot set ups can't sear nearly as well as charcoal grills or powerful gas grills because the relatively small pellet fire just doesn't radiate across a large area. The searing is accomplished with conduction heat from the grate. In this case the thermal conductivity of cast iron makes it a good choice. The indirect grates are nickel plated rods.
On the right is a typical pellet smoker set up – a large diffuser plate, angled to send grease out to a catch bucket hanging from the side, and a second upper rack for warming and holding. A convenient, slide-out ash tray is located on the left right under the firepot. Overall construction is coated steel, including the drip pan and heat diffuser.
Model:

21-PG100

Item Price:

$ 1200.00

Where to buy (buying from this supplier supports this website):

Made in USA:

yes

Review Method:

Looked Closely At It
We have seen this product up close and we have also gathered info from the manufacturer, owners, and other reliable sources.

Primary Function:

Grill, Smoker, Combination Grill and Smoker

Fuel:

Wood Pellets

Main Burners:

1

Primary Capacity:

785 square inches
Published On: 11/21/2014 Last Modified: 2/24/2021
Max Good - Max Good, AmazingRibs.com's Vice President of Product Reviews & Keeper of the Flame, is the man in charge of finding the best products for the AmazingRibs.com Equipment Reviews section. Max bottles his own barbecue sauce recipes and now sells them around the country.

---