Lang 36″ Hybrid Patio Model Review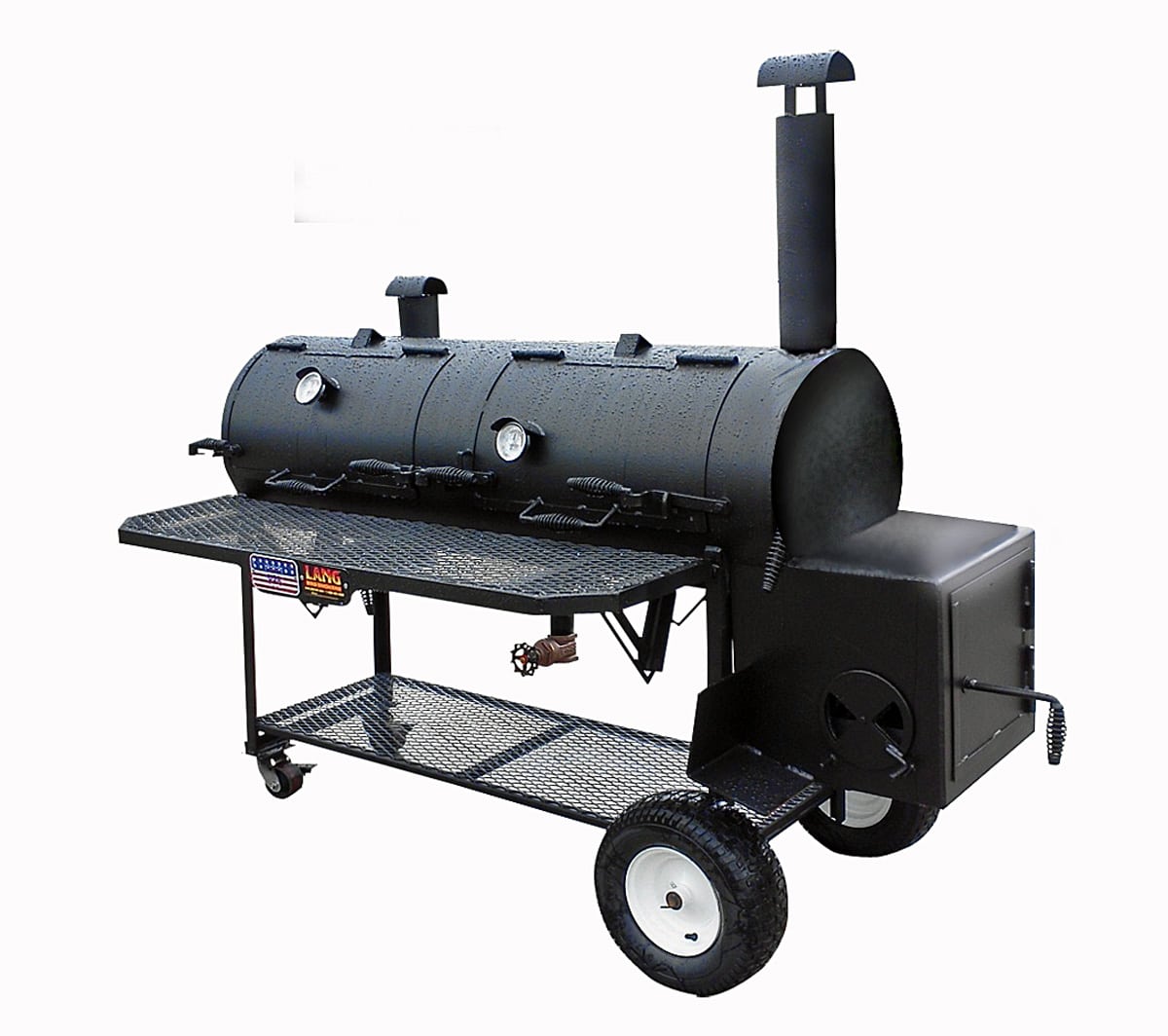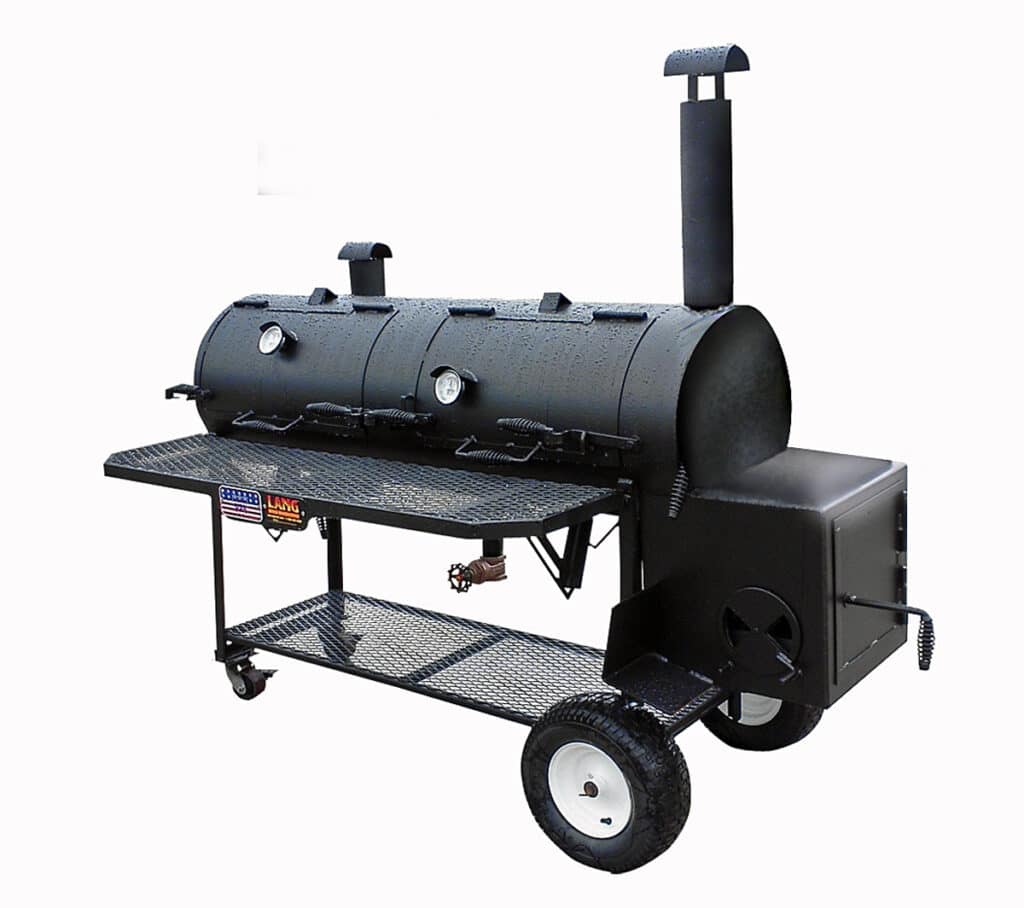 Lang's 36″ Hybrid Patio Smoker combines their popular 36″ residential smoker with a 30″ charcoal grill. We always give thumbs down to those low cost combo cookers that consist of a gas grill bolted to a cheap offset smoker because each side is poor quality, neither side performs well, and you can get better equipment by purchasing a separate grill and smoker. Not so with Lang's Hybrid. This is a solid 1/4″ thick pipe with a separation wall welded between the grill and smoke box. You get a full version of Lang's competition quality, reverse flow residential offset smoker with a 17″ x 17″ firebox on the right and a double rack charcoal grill extension on the left.
Another thing that burns our bacon about those cheapo dual cookers: what do you do when one side dies? Now you have a crumby cooker with a useless piece of junk stuck to it. No worries with Lang. This baby will last for generations. Obviously we're not comparing apples to apples because Lang costs a lot more. As is often the case, you get what you pay for.
And what you get is a family size competion grade, 1/4″ pit with two 18.5″ x 15″ bottom racks and a 23.5 x 16″ sliding upper rack, Lang claims it will hold 60 to 72 lbs. of meat with room to spare. It has a V-shaped grease pan or trough with 2″ brass gate valve and a 17″ x 17″ firebox. The large charcoal BBQ grill has upper and lower slide out grates. All cooking grates are expanded metal and reinforced with square tubing frames.
The smoker side employs Lang's signature reverse flow design which some believe provides more even air and heat flow than traditional offsets that have a firebox on one side and chimney on the other. Reverse Flow smokers place the chimney directly above the firebox, so heat travels along the bottom of the cook tank to the opposite side where it flows upward then reverses course and heads back where it came from then out the chimney.
Our MSRP below is for the basic backyard model. An optional warmer box, (shown right), sits on top the firebox. The Hybrid Patio is also offered in a 48″ model that can be trailer mounted.
Published On: 7/11/2014 Last Modified: 10/27/2022
Max Good, Full time grill tester - Max Good, AmazingRibs.com's Vice President of Product Reviews & Keeper of the Flame, is the man in charge of finding the best products for the AmazingRibs.com Equipment Reviews section. Max bottles his own barbecue sauce recipes and now sells them around the country.

---