Backwoods Smoker G2 Party Review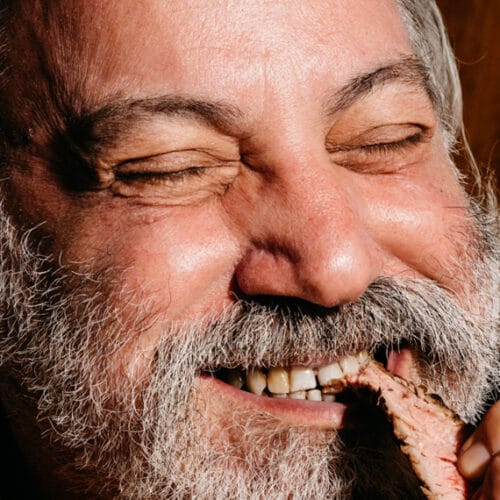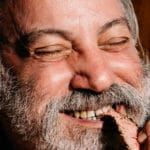 By: Meathead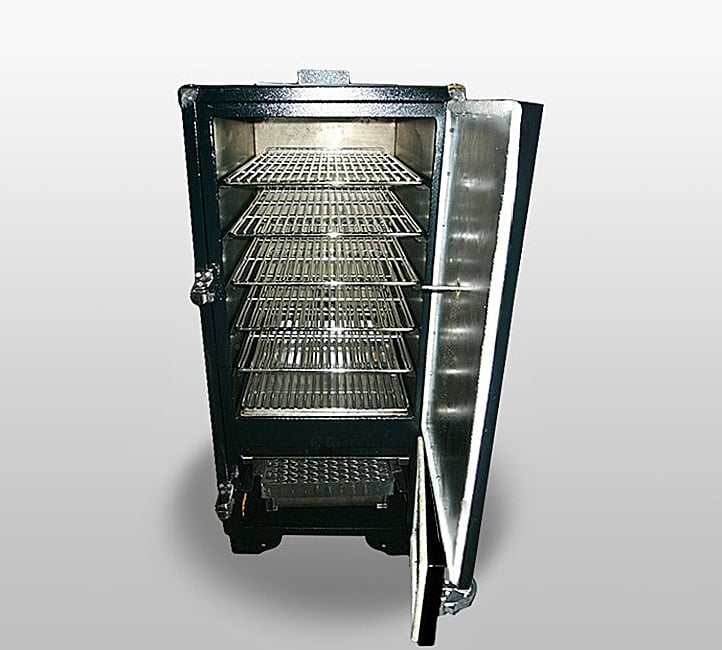 In 2013 Backwoods introduced their G2 line, a revision and upgrade of their superb BBQ smokers. The G2 Party is a mid-size model, although larger than the original Backwoods Party. G2 models are made from a heavier 20 gauge corrosion resistant steel and powder coated in black only. This should make sure rust is never a problem.
Here's a Backwoods Smoker video from our pal, Malcom Reed, with HowToBBQRight.com.  Be sure to subscribe to The How To BBQ Right YouTube channel here.
The interior dimensions are sized to hold industry standard 20.75″ x 12.75″ hotel pans and sheet pans that you can buy at any restaurant supply and use them for cooking beans below meats, cobblers or cookies (above the meats!), sauces, or just use it as a holding oven.
They can be fitted with thermostat controllers, but it really isn't necessary. The Party G2 demo they sent us holds temps rock solid. Just start with a Weber Chimney of hot coals (fewer on hot days), pour them in the back left corner, fill the rest of the pan with unlit charcoal, and scatter some wood chunks around. There is a sliding damper on the back left side and another on the front right side. Start with the dampers wide open, and when the temp hits about 200°F in about 30 minutes in nice weather, throttle back to about 3/4″ and it settles in at 225-235 °F. And it just stays there for more than 6 hours on 10 pounds of charcoal. There is very little fussing to be done, and only on long cooks do you need to add more charcoal. The quality of smoke is first rate. You can cook hotter, but it is really tuned for these temps.
There is an easy to remove ash pan below the charcoal tray, and if you remove the water pan you have a fine grill. You can even put the charcoal tray in the cooking chamber if you want to move it closer to the meat.
Published On: 4/30/2014 Last Modified: 10/20/2021
Meathead - Founder and publisher of AmazingRibs.com, Meathead is known as the site's Hedonism Evangelist and BBQ Whisperer. He is also the author of the New York Times Best Seller "Meathead, The Science of Great Barbecue and Grilling", named one of the "100 Best Cookbooks of All Time" by Southern Living.

---