YOU ARE HERE >> AmazingRibs » Ratings & Reviews » Ratings Reviews And Buying Guides » AmazingRibs.com Gift Guide for BBQ and Grilling » BBQ Gifts Under $50 » Weber Smokey Joe Portable Charcoal Grills Review
Weber Smokey Joe Portable Charcoal Grills Review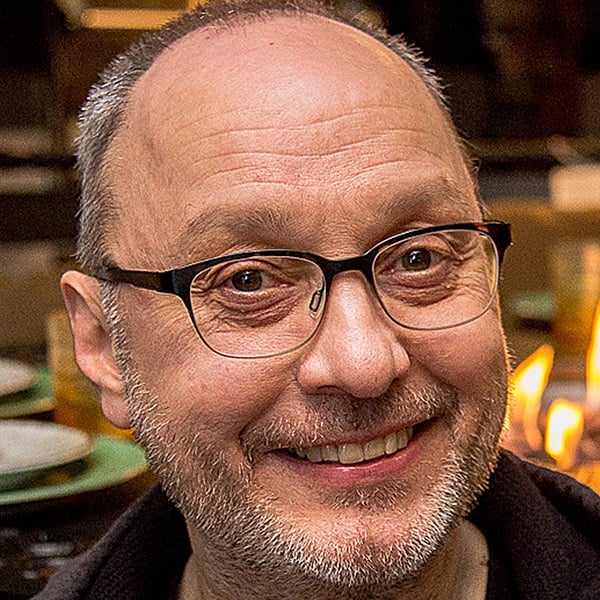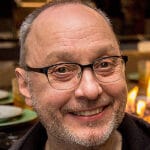 By: Max Good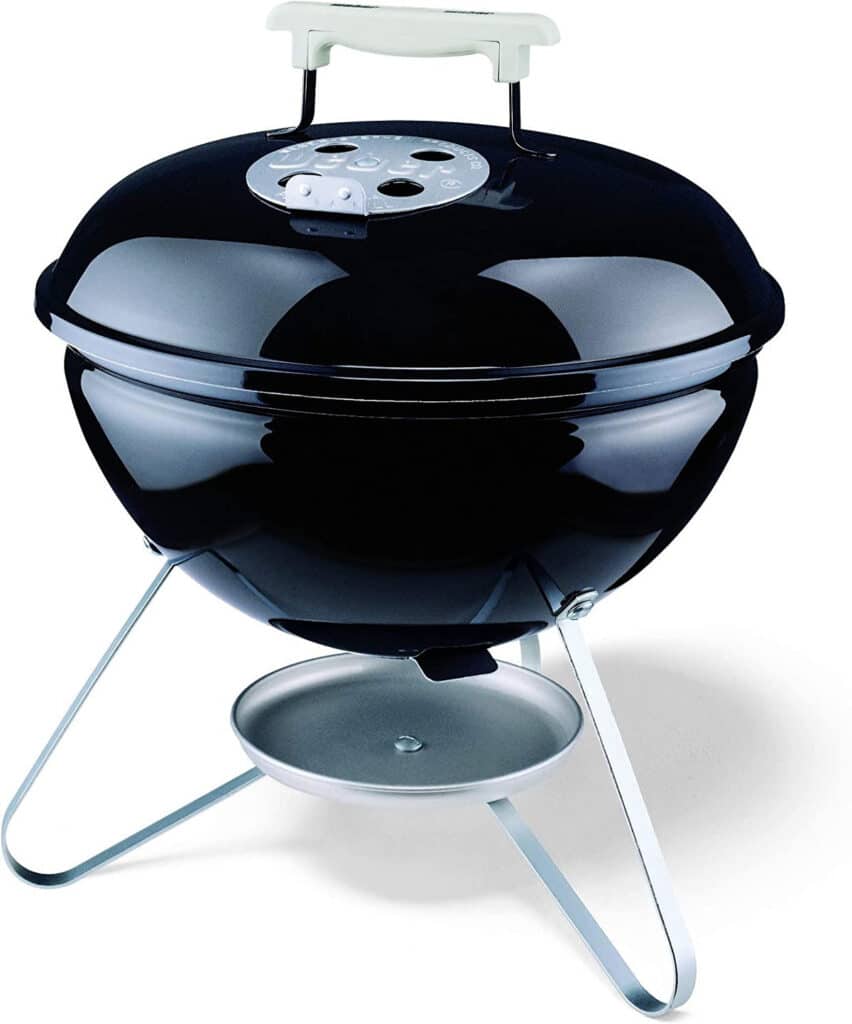 The black porcelain enameled lid and base of Weber's Smokey Joe and Smokey Joe Premium Portable Charcoal Grills has the same tight construction and durable coating you find on Weber's big kettles. Both have rust free aluminum dampers for air and heat control. The 14.5″diameter plated steel cooking grates provide 165 square inches of cook surface.
The standard model has a small aluminum disc under the bottom damper that serves as an ash catcher. Both weigh only 9.5 pounds. The Premium (shown below) doesn't have dampers under the coal tray so air flow is not quite as good, but if you're looking for a small portable to grill burgers and hot dogs, consider spending ten bucks more for the Premium because it has a convenient "Tuck and Carry Lid Holder" for easy transport.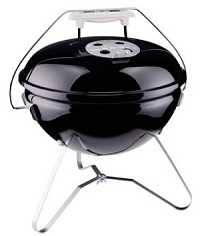 Let's debunk a myth: The parabolic shape of the Weber BBQ Kettle is not a more efficient heat reflector than other shapes. By far the vast majority of the heat is radiated directly from the surface of the glowing coals with some more reflected from the sides. Very little heat is being reflected off the curved bottom of the bowl. There is a solid barrier in the way: The bed of coals. Any heat that hits the bottom of the kettle just bounces back into the coal pile. So the parabolic shape of the kettle is no more efficient than a square box.
Nothing fancy, just a small version of the grill that made Weber famous. Weber offers their kettles in a variety of sizes and colors.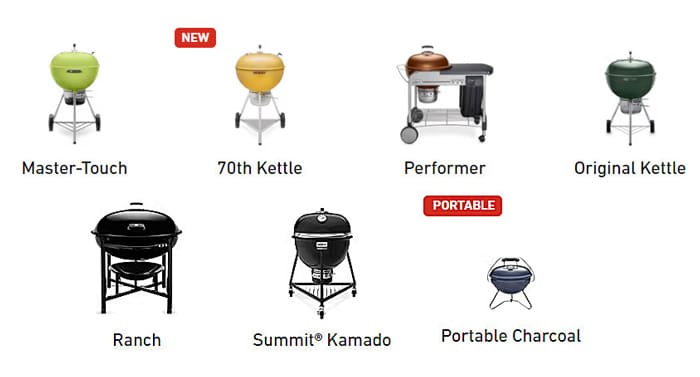 Model:

Smokey Joe Charcoal Grills

Item Price:

$ 38

Where to buy (buying from this supplier supports this website):

Made in USA:

yes

Review Method:

Cooked On It
We have hands-on experience testing this product. We have also gathered info from the manufacturer, owners and other reliable sources.

Primary Function:

Grill, Tailgater

Fuel:

Charcoal

Primary Capacity:

147 square inches
Published On: 2/21/2013 Last Modified: 11/21/2022
Max Good - Max Good, AmazingRibs.com's Vice President of Product Reviews & Keeper of the Flame, is the man in charge of finding the best products for the AmazingRibs.com Equipment Reviews section. Max bottles his own barbecue sauce recipes and now sells them around the country.

---