By Steve Nelson (Pitmaster Club member: Troutman)
A simple way to get more smoke from your pellet grill
Have I found the Holy Grail? Well maybe not, but I did find an accessory for my pellet cooker that has dramatically increased the smoke levels during a long cook. As explained in this article, pellet smokers are so efficient they often don't produce enough smoke to satisfy Texans and others who want strong smoke flavor.
I run a Pitts & Spitts custom rig. It was originally a P&S log burner that's been converted into a pellet cooker using the Smoke Daddy Pellet Pro hopper, burn pot and PID controller. I love this rig for its convenience and size. I can cook well over 100 pounds of meat in the thing. I really like heavy smoke profiles in my barbecue, the kind you get with a log burner or charcoal burner with wood chunks. My custom P&S pellet smoker works wonders on delicate proteins like fish, but beef and pork cooked on it always seem to lack that smoky flavor I love.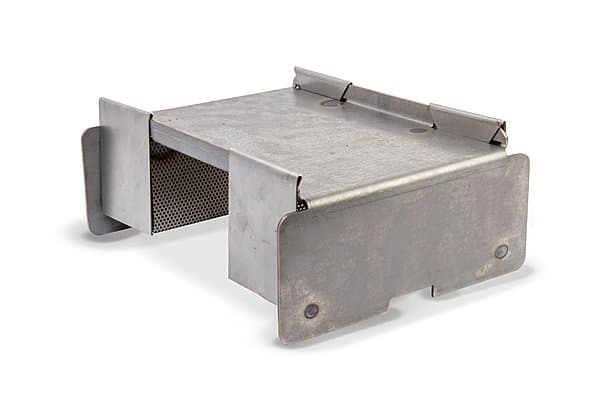 I happened to be cruising the Smoke Daddy website looking for something completely different and came across the Heavy D Stick Burning Heat Diffuser. At $100, it was a little on the expensive side, but I figured that it looked promising enough and decided to buy it. The Heavy D replaces your current diffuser plate, and it's made of heavy 10 gauge steel, so it should last forever without warping.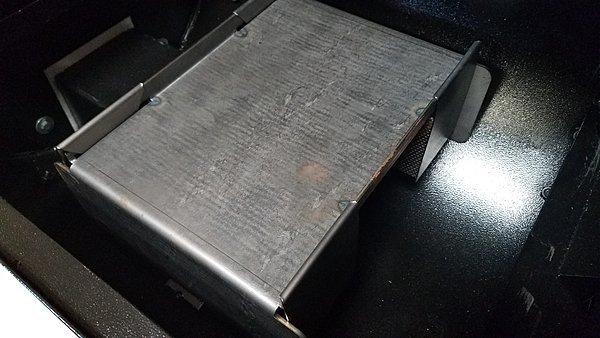 When I installed it, it needed a little propping up to get the proper clearance over the burnpot. Otherwise, it fit like a glove. The Heavy D is pretty much like other pellet smoker heat diffusers. It's a big steel plate, but it has perforated chambers that sit on either side of the burnpot. You load the chambers with small splits or chunks of wood, and they smolder and smoke from the fire in the burn pot, producing some really nice smoke levels.
Like what you're reading? Click here to get Smoke Signals, our free monthly email that tells you about new articles, recipes, product reviews, science, myth-busting, and more. Be Amazing!
For the inaugural cook, I did some beef ribs and was more than satisfied. The Heavy D produced about 2 to 2 1/2 hours of smoke at 275ºF. When the wood is spent, the smoke tapers off. That's usually enough to impart a nice smokiness to the meat, as it did with my beef ribs. Here's the smoke level at the 1 hour mark, rolling pretty thick…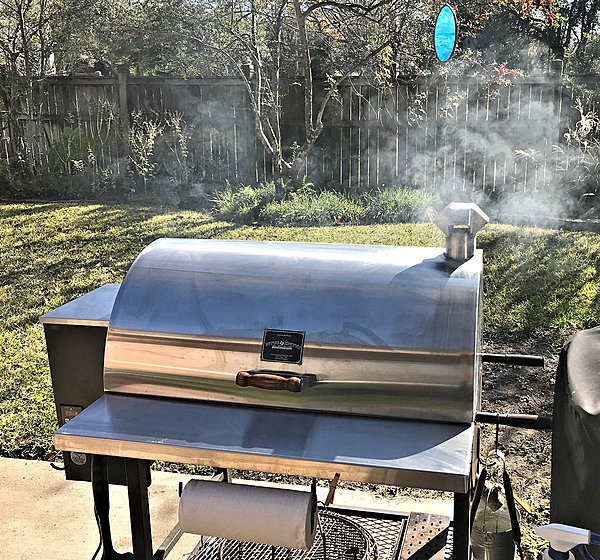 And here's the smoke just before the 2-hour mark. At this point, the smoke was nice and blue. As we explain in this article, blue smoke is the best tasting.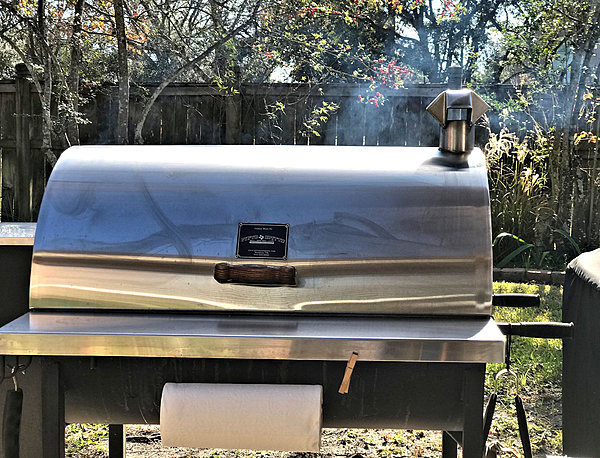 After that, it tapered off to nothing. But you could always load more wood for longer cooks. To keep the wood from igniting and increasing your grill temp too much, the perforated chambers have removable end plates.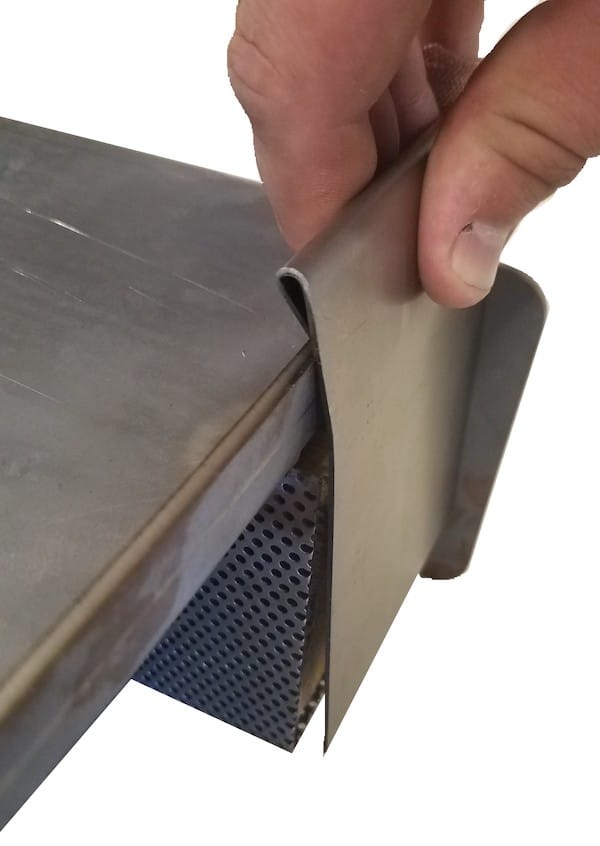 I'm more than satisfied with the results. This accessory has turned my pellet "cooker" into a true pellet "smoker"! If you're frustrated with your pellet smoke levels like I was, you might want to give it some consideration. I was actually at the point of thinking of selling the unit. But the Heavy D breathed new life into it! Smoke Daddy says it fits any pellet smoker with a centered burnpot and 19 1/2″ depth, which covers most makes and models. Depending on your rig, you could even give Dennis at Smoke Daddy a call to see if he can build a custom one for you.