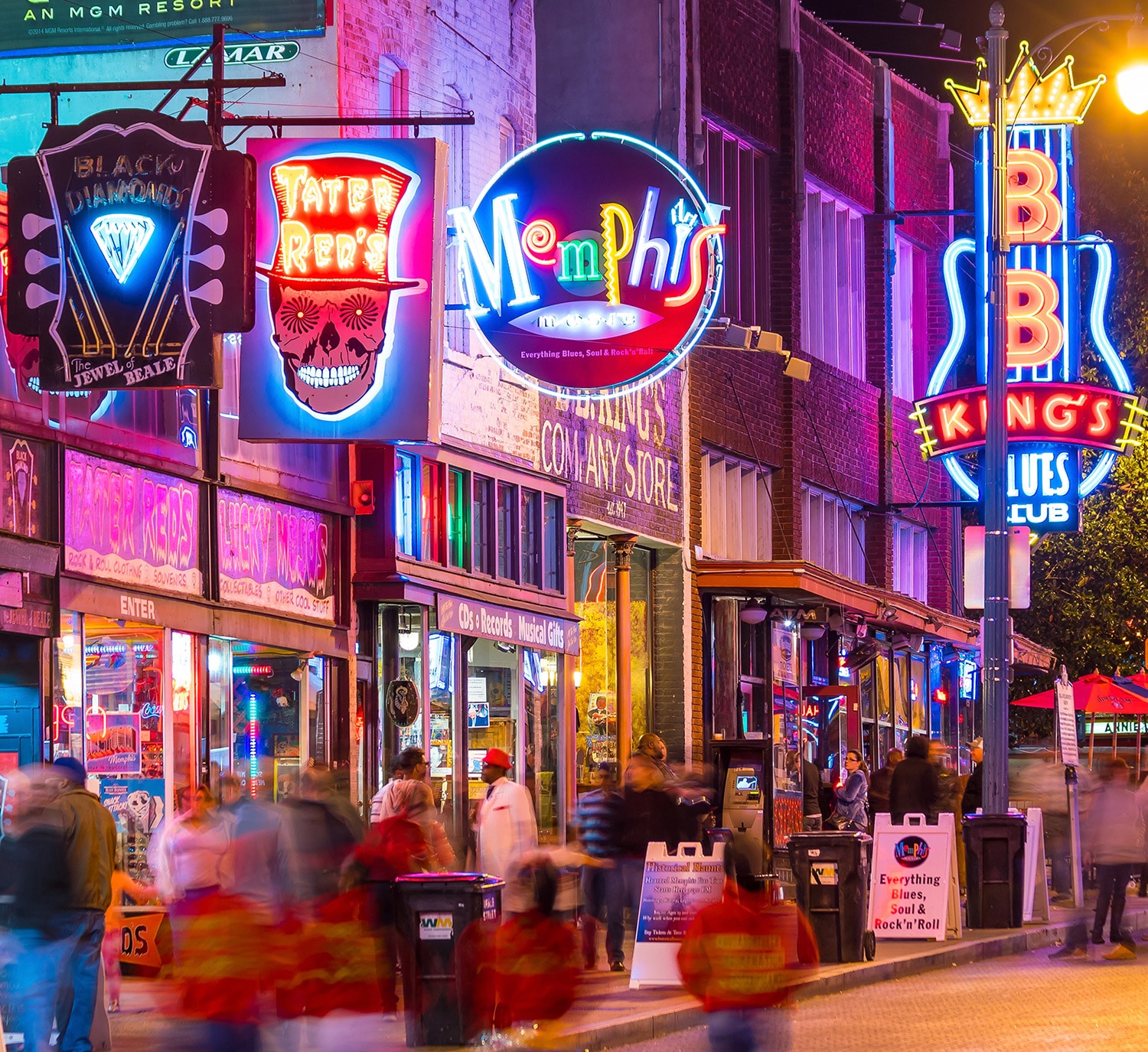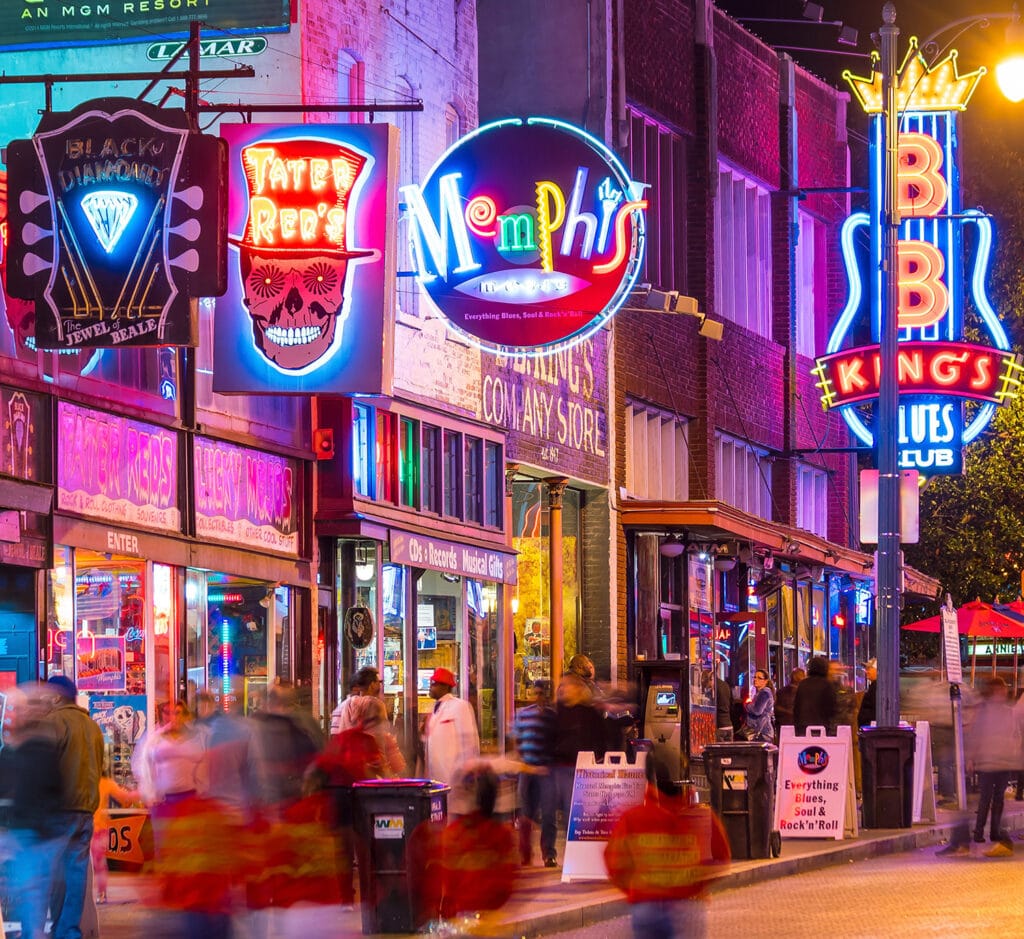 We have moved the event to March 18-20, 2022 and we have only 68 out of 400 seats available.
Enjoy great food, fellowship, educational session in the pork BBQ capital of the world.
This event was scheduled for August 2021, but due to COVID concerns, we have rescheduled it for March 2022. Join us!
FRIDAY March 18: Event starts at 1 p.m. with Mark Lambert's whole hog prep two ways. Kickoff dinner at Rendezvous.
SATURDAY March 19: Seminars and Product Expo in the Peabody Grand Ballroom. Compart Duroc pork lunch and whole hog dinner.
SUNDAY March 20: Taste of Memphis BBQ in the Ballroom. Party at Silky O'Sullivan's in the evening.
MONDAY March 21: Check out or stay and tour Memphis BBQ joints and other attractions.
The best city in the world for barbecue
ApartmentGuide.com did the math. They calculated which cities had the highest percentage of barbecue restaurants out of all restaurants. Guess who's #1? A whopping 12.09% of all Memphis restaurants were barbecue.
The Peabody Hotel
The Meat-Up in Memphis will be based in the famous historic grand Peabody Hotel, just around the corner from the famous Beale Street. The hotel's kitchen is highly regarded and we have ordered their best meal packages. You have probably heard about their famous "duck march." Watch a video about its history here.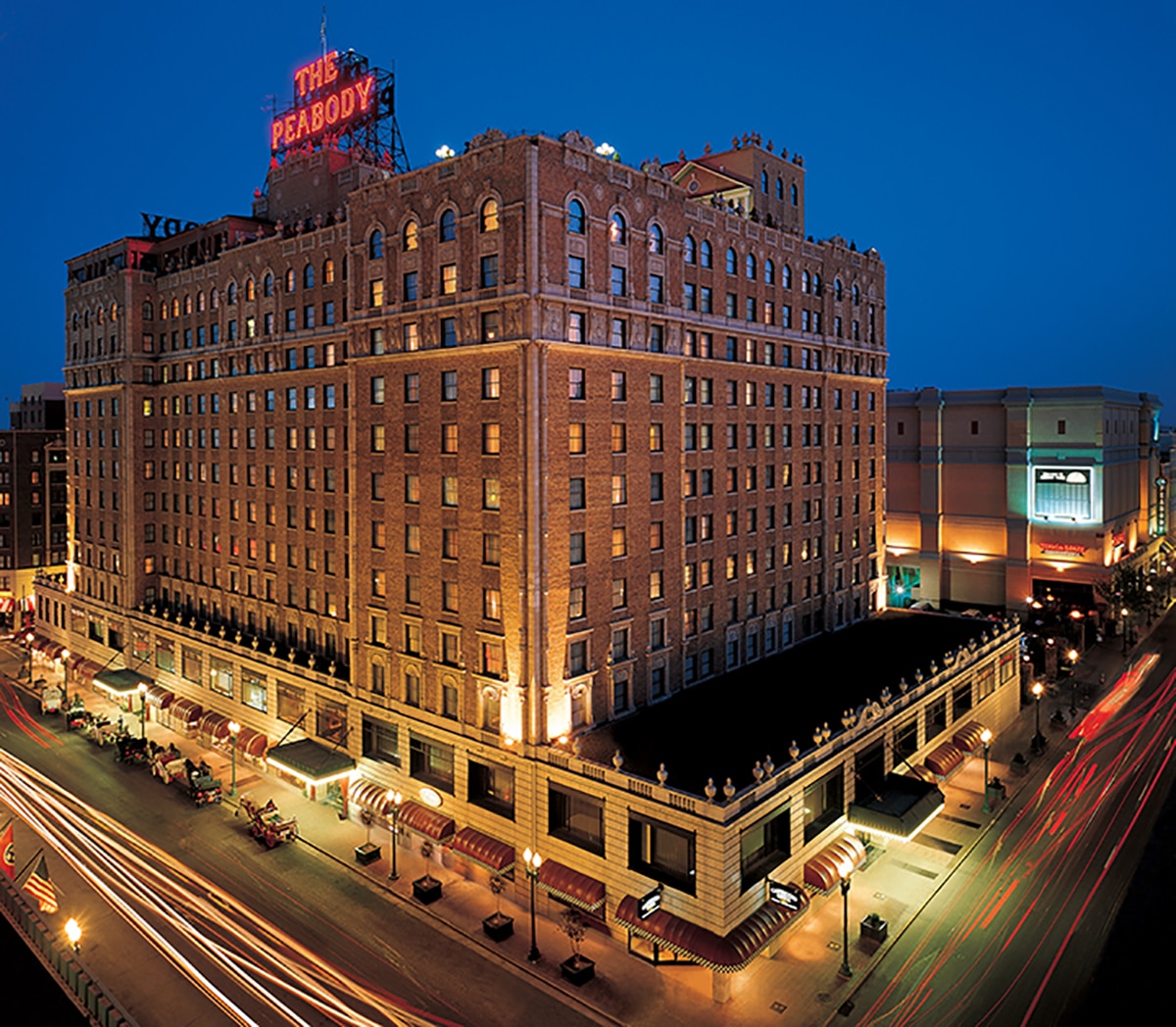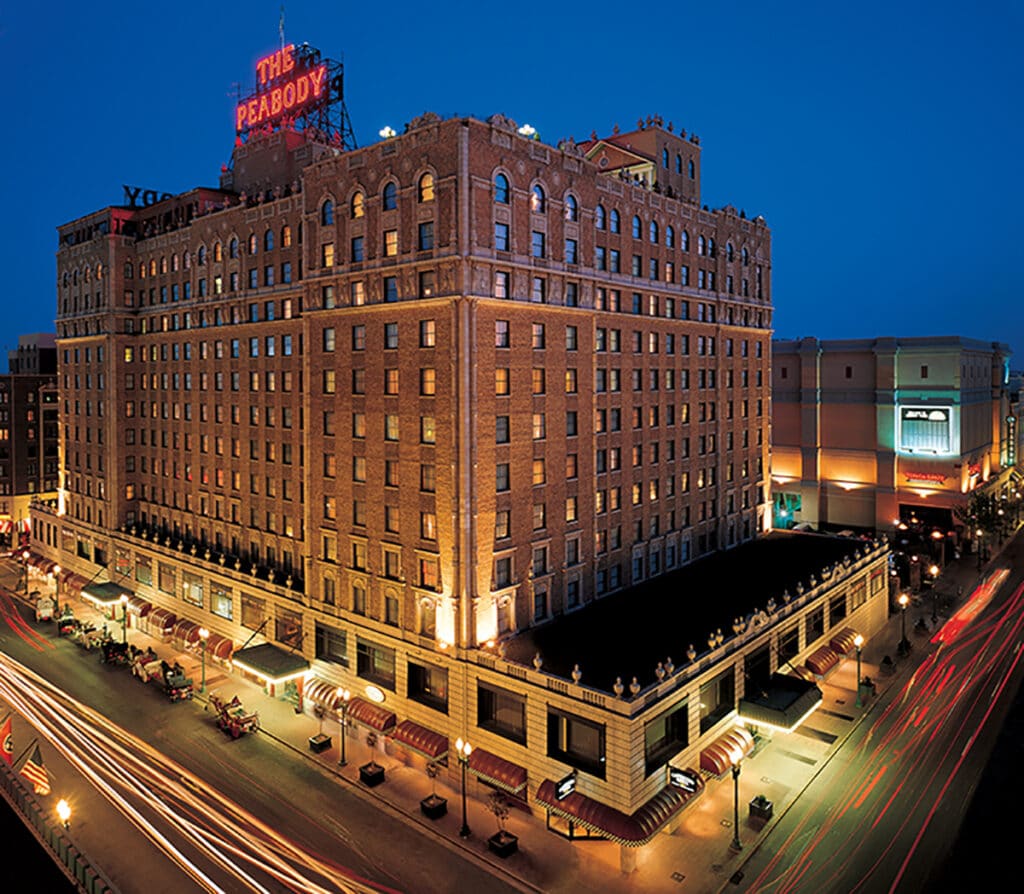 New reservations
The ticket price May 11, 2021 is only $727 and it includes all events and meals except Friday lunch and adult beverages. Hotel rooms and parking are extra. To guarantee your space, you can make a $363.50 (50%) deposit now. You must pay in full by December 1, 2021 or we will offer your seat to someone on the wait list. We expect to sell out well in advance. If you are buying more than one ticket you need to fill out the form for each person. Please enter the other party's email so we can communicate with them directly. Alas, there is no room for guests at any Meat-Up meals or events, but they can explore Memphis and re-group with you in the evenings.
Click Here To Reserve Your Seat Now
If you booked on or before to May 10, 2021
If you paid in full or made a deposit on or before to May 11, 2021, we will honor the price we advertised even though our costs have gone up. Click here to see if you have made a deposit and if you have a balance due. You must pay in full by December 1, 2021 or we will offer your seat to someone on the wait list.
Check The Balance Due On Your Account
Cancellations
If you have booked, and you can't make it, please let us know ASAP. We will issue full refunds promptly up to December 1, 2021. After that date we will issue a full refund only if we have somebody on the waiting list to replace you or if you find a replacement. If we cannot find a replacement we will refund only 50% of the total price. If we find a replacement we will promptly refund the other 50%. You will also need to notify the hotel separately at 1-800-PEABODY.
Book hotel rooms directly with the hotel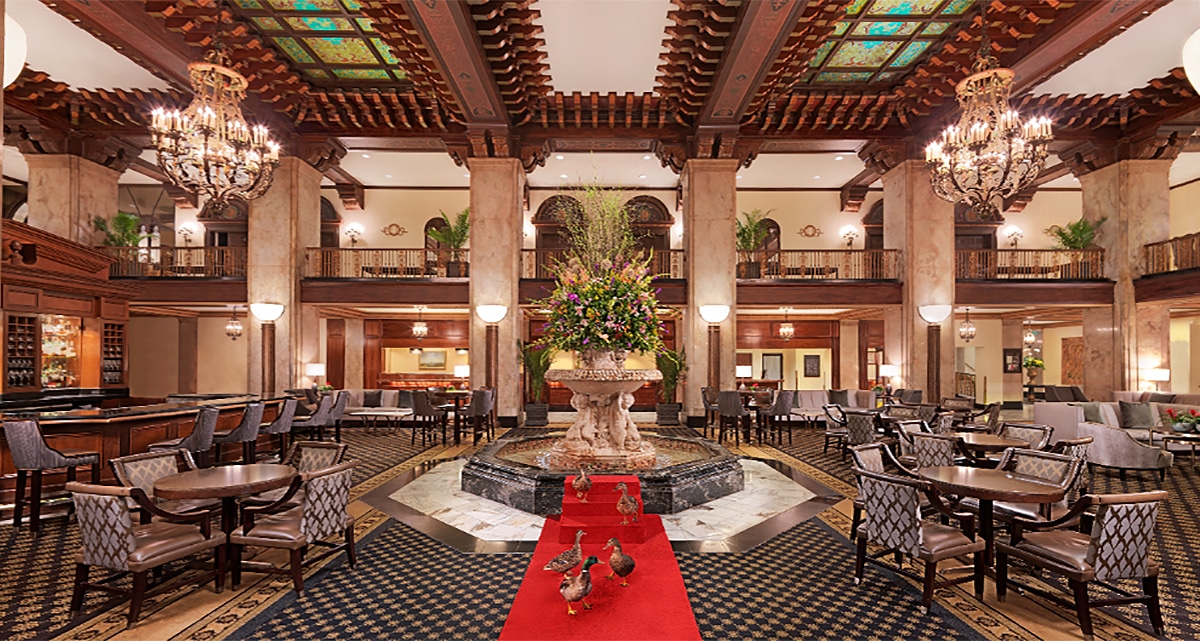 Don't forget to reserve a room at the Peabody. You don't have to stay at the Peabody, but that's where the action is!
The Peabody is offering us a deeply discounted rate (nearly 50% off) on the first 200 rooms booked through February 24, 2022, but we urge you to please book your room ASAP. We are confident that the 200 room limit will be reached quickly.
Single or double occupancy is now $251.27 per nite including all taxes (subject to change), fees, internet, and a newspaper. Rates for rooms for 3 to 4 people are $20 additional. Use the button below to book online or call 1-800-PEABODY and tell them you are booking for the AmazingRibs.com Meat-Up.
If you plan to come in early or stay after, and you should, the hotel will extend the special rate, but you must call on the phone for your reservation. Self parking is $12 per night, half the usual price. They will accept cancellations up to 72 hours before your first night's reservation without penalty. After that you will be charged for one night.
Reserve A Room At The Peabody Online
Expo
We have room for a few more exhibitors. Click below to see info about the Expo, rates, etc. So far the following have signed on: Slow 'N Sear Grills, BBQGuys, Hasty Bake, Green Mountain Grills, Gunter Wilhelm, National Pork Board, Compart Duroc, BBQr's Delight, Malcom Reed's Killer Hogs rubs and sauces, Sweet Swine O' Mine BBQ distributor, and Meathead's Amazing Seasonings & Dry Brines.
Questions?
Contact Us If You Have Any Questions
---
Watch the video from our last Meat-Up i​n the Bahamas
---
Prime Sponsor:

Here is the Itinerary
(Details are subject to change)
---
Friday, March 18, 2022
6:00 a.m. Complimentary coffee or tea in the hotel's Deli. Explore some of Memphis' top attractions while out on the town by visiting here.
11:30 Lunch on your own. Corky's BBQ food truck will be out front of the hotel.

10 a.m. Registration opens. Pick up your gift bag. If you have a copy of the book "Meathead, The Science Of Great Barbecue And Grilling" bring it and Meathead will personalize and sign it!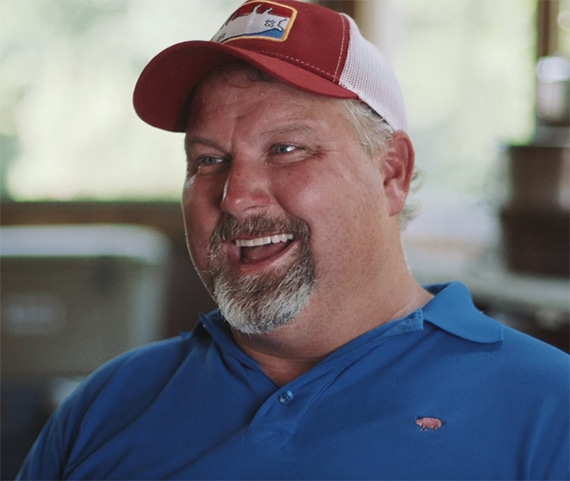 1:00-3:00 p.m. Official start of the event: "Whole Hog Demo" sponsored by BBQGuys.com. Watch Mark Lambert prepare three whole hogs for our dinner Saturday night. He will butterfly/spatchcock two and do one "running style" (standing upright like it is running). Mark is a Memphis in May Champion and former president of the National Barbecue and Grilling Association and he is justly famous for his hogs. Mark also owns Sweet Swine 'O Mine, producer of award winning rubs and sauces and will have them on hand as well as his Red Box Smoker.
3:00-10:00 p.m. Conference Registration, Product Expo, and cash bar in Grand Ballroom. The Product Expo will feature things you can't find at your local hardware store. Cash bar. Here is a list of exhibitors at this time:
Slow 'N Sear with their insert for the Weber Kettle, their own new kettle, and their kamado
Hasty Bake, builder of stellar charcoal grills with all the bells and whistles
Green Mountain Grills, builders of some of the best pellet smokers
Gunter Wilhelm, superb German cutlery that's especially good for butchery
BBQr's Delight pellets
BBQGuys.com, the biggest baddest internet barbecue supply store
Killer Hogs Rubs and Sauces from Malcom Reed
Sweet Swine O' Mine Rubs and Sauces from Mark Lambert
Meathead's Amazing Rubs and Sauces
And more to come!
5:00-6:30 p.m. Dinner at Rendezvous sponsored by Hasty Bake. We kick things off is style with the first of two seatings for a welcome dinner at the most famous BBQ restaurant in the world, Charlie Vergos Rendezvous. A Memphis landmark since 1948, it is just a few steps from the hotel.
Meathead, Malcom Reed and our team will be there and we will be greeted by a member of the Vergos family who will explain their novel cooking methods and their fascinating history. Because seating is limited, we will have to split into two groups, the first seating at 5:30, second at 7:30. Conference registration will be at the restaurant. That's the late great Nick Vergos in the picture above. Cash bar.

7:00-8:30 p.m. Second seating at Rendezvous.
10:00 p.m. Last call. Product Expo closes for the night.
10:00 p.m. – Whenever. Hang around the hotel bar or walk a block to Beale Street and the many famous night clubs and juke joints (BB King's is right on the corner).
---

Saturday, March 19, 2022
6:00 a.m. Complimentary coffee or tea in the hotel's Deli.
8:00 a.m. – 10:00 p.m. Product Expo.
8:00 a.m. Breakfast buffet, Conference Registration, Grand Ballroom.
9:00-9:30 a.m. "Welcome" from Meathead.
9:30-10:45 a.m. "The Story of Memphis Barbecue" with Memphis residents Clint Cantwell, Malcom Reed, and other local experts.
10:45-11:00 a.m. "The New KCBS" with Candy Sue Weaver.
11:00-11:45 a.m. Break with refreshments in the Product Expo.
11:45 a.m.-12:30 p.m. "All About Non-Commodity Hog Breeds" with Jim Compart from Compart Family Farms.
12:30-1:45 p.m. Buffet lunch with Compart Duroc Pork chops served in the Product Expo. Cash bar.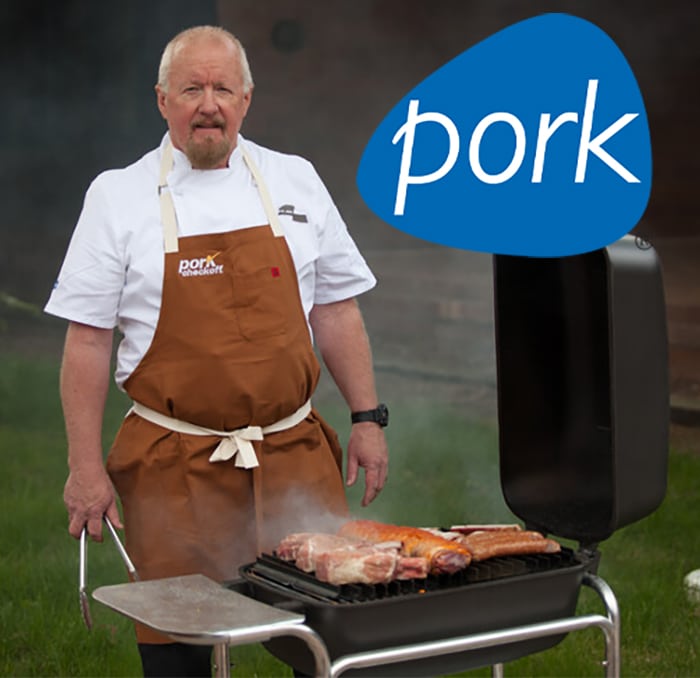 1:45-2:30 p.m. "The Future of Pork and the Future of Cooking" with Chef James Murray of the National Pork Board. Chef Murray is is a Certified Executive Chef by the World Association of Chefs Societies (WACS) in Paris and the American Culinary Federation. He will talk about new breeds of hogs, heritage hogs, and how temperature controlled cooking will change how we cook.
2:30-3:00 p.m. Break with refreshments in the Product Expo. Cash bar.
3:30-4:30 p.m. "Boar Session and Q&A" with Meathead, Clint, Malcom, David, Max, Huskee, Spinaker, Jerod, Candy.
4:30-7 p.m. Reception with refreshments in the Product Expo. Cash bar.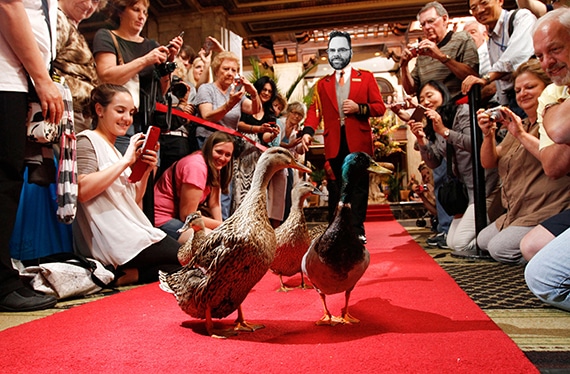 5:00-5:15 p.m. The Peabody is famous for their ducks who, every morning at 11, march from the elevator to the fountain in the lobby, hang out in the fountain all day and head back to the roof at 5 p.m. where they overnight in the penthouse. Today, Huskee will serve as Honorary Duck Master.
6:00-7:00 p.m. Reception in the Product Expo. Cash bar.
7:00-10:00 p.m. Dinner featuring Compart whole hogs cooked for us by Mark Lambert. Buffet served in the Product Expo. Cash bar.
10:00 p.m. Last Call. Product Expo closes.
10:00 p.m. – Whenever. At liberty on Beale Street or in the hotel bar.
---
Sunday, March 20, 2022
6:00 a.m. Complimentary coffee or tea in the hotel's Deli.
8:00 – 9:00 a.m. Breakfast buffet served in the Parisian Room.
10:00 a.m. Expo opens.
12:00 – 2:00 p.m. Taste of Memphis BBQ. Stroll around the Grand Ballroom and enjoy samples of the signature dishes from about 10 of the best BBQ joints in Memphis. A complete list will be announced soon.
NOTE: We had originally announced that we would take buses to see four barbecue joints, but we changed our minds. This way you can taste more of the specialties of the best places and get to "visit" twice as many in the comfort of the Ballroom. They will have their rub, sauce, book, hats, aprons for sale. Pick your favorites and stay over Monday and visit them on your own!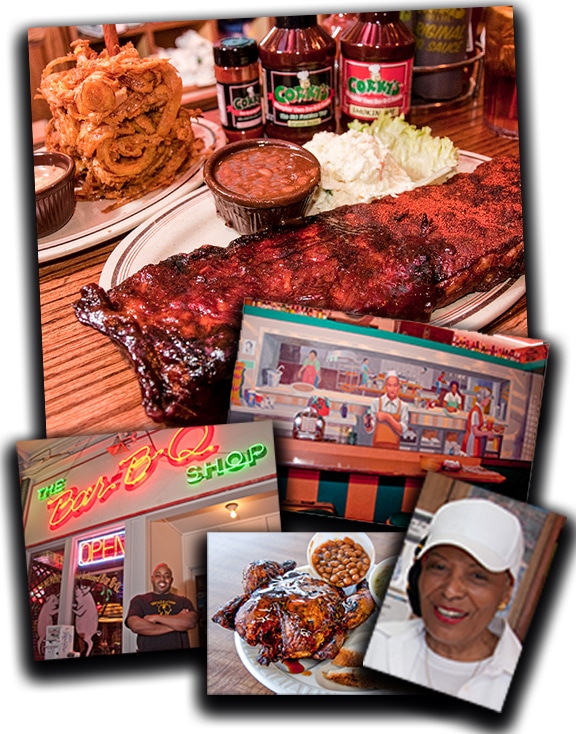 12:00 – 4:30 p.m. Expo and cash bar or hang out and shoot the breeze or go see Memphis or take a nap.
5:00 p.m. Duck March with Meathead as honorary Duck Master.
5:15 – 7:00 p.m. Go see Memphis or take a nap.
7:00 – 10:00 p.m. Beale Street Bash. Party at Silky O'Sullivan's on Beale Street. They have live music, but bring your instruments and let's have a jam session when the band is on break! It is a very short walk from the hotel, but bring an umbrella just in case! Cash bar.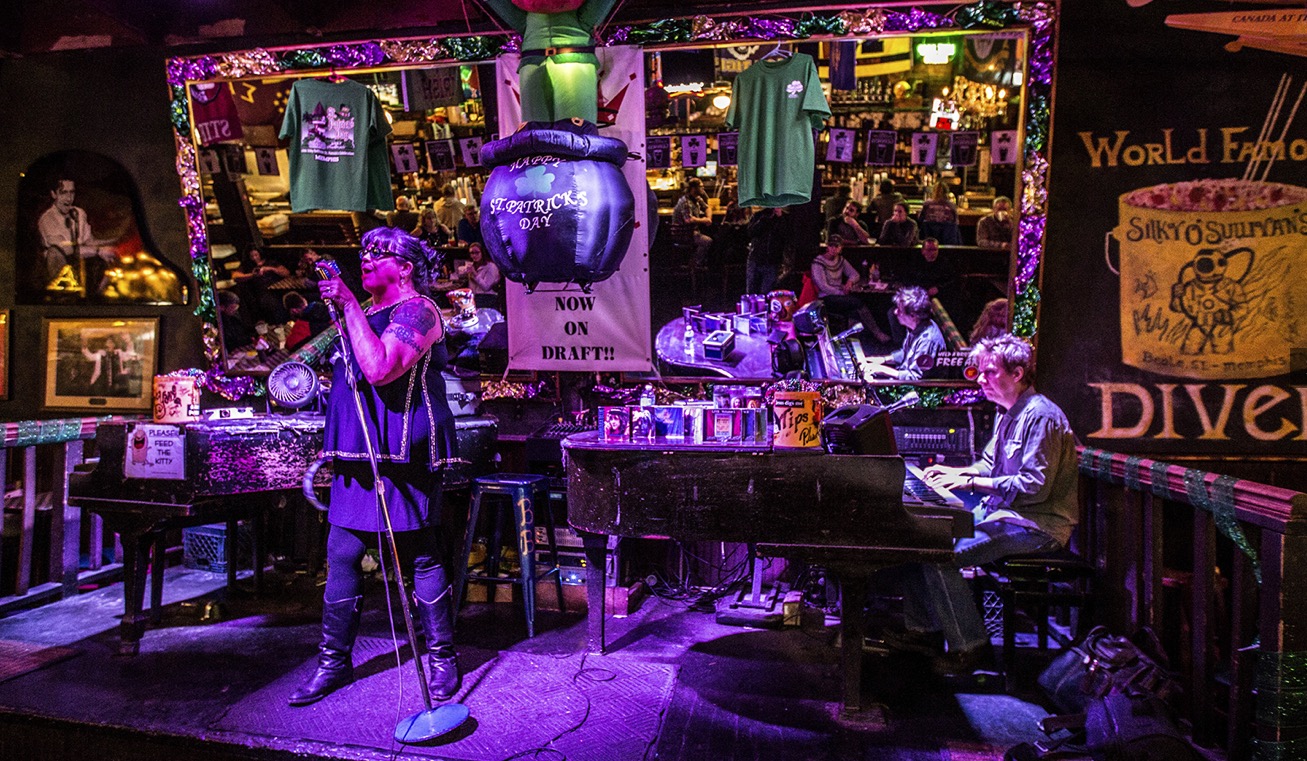 ---
Monday, March 21, 2022
6:00 a.m. Complimentary coffee or tea in the Deli.
11:00 a.m. Visit Memphis and the BBQ joints you liked best Sunday on your own or checkout and head home.
---
Speakers & VIPs
MEATHEAD. Founder and publisher of AmazingRibs.com, author of the New York Times bestseller "Meathead, The Science of Great Barbecue and Grilling" called "One of the 100 Best Cookbooks of All Time" by Southern Living.
JIM COMPART. Compart Family Farms is on its fourth generation of pork producers. What initially started as a 4-H project, has now grown to one of the largest family-owned swine genetics businesses in nation. Jim heads the family effort and he will share his experiences with breeding for improved flavor.
CLINT CANTWELL. Senior VP, named one of the "10 Faces of Memphis Barbecue" by Memphis Magazine, winner of Travel Channel's "American Grilled: Memphis."
MAX GOOD. VP of Product Reviews & Keeper of the Flame. Max is the man in charge of finding the best products for our readers.
DAVE JOACHIM. VP and Editorial Director, author and collaborator on more than 50 cookbooks, four of them on barbecue and grilling, his Food Science column has appeared in "Fine Cooking" magazine since 2011.
MARK LAMBERT. Mark is the pitmaster for the Memphis in May World Champion Team "Sweet Swine O' Mine" and operates a BBQ products business, Sweet Swine O' Mine Distributing. With Malcom Reed, he runs one of the premier competition BBQ classes in the country, barbecuelive.com.
CHEF JIM MURRAY. Chef Murray is the chef for The National Pork Board, he is a Certified Executive Chef by the World Association of Chefs Societies (WACS) in Paris and the American Culinary Federation. He will discuss the future of pork and the culinary arts.
MALCOM REED. Malcom is one of the most respected men in barbecue and a genuine YouTube Star. He is also pitmaster of the Killer Hogs BBQ team and producer of Killer Hogs Rubs and Sauces.
CANDY SUE WEAVER. Candy Sue is one of the best known and most respected people in the world of barbecue. She is President Emeritus of the Kansas City Barbeque Society and is President of BBQr's Delight, maker of food grade wood pellets.
AARON "HUSKEE" LYONS. Huskee is the manager of our Pitmaster Club and Moderato answering reader questions. A KCBS Certified Barbeque Judge (CBJ), he experimented for a few years with a cheap Brinkmann cabinet charcoal smoker before graduating to a Yoder Wichita offset smoker. His arsenal has since expanded to nine cookers and counting.
JOHN "SPINAKER" BOWLSBY. Spinaker serves as a Moderator and answers a lot of reader questions. Spinaker grew up in the BBQ starved state of Minnesota where people are more likely to be eating lutefisk than brisket. In addition to his love of outdoor cooking, Spinaker is also an expert on cast iron cookware and how to restore it.
More to come…
---
More things to do in Memphis
If you want to bring family or friends there is plenty for them to do in Memphis. Heck you might want to come in early or stick around a few days and visit Elvis' Graceland mansion, the National Civil Rights Museum at the Lorraine Motel where Martin Luther King was shot, the Stax Museum of American Soul Music, Sun Studio, Bass Pro at the Pyramid of Memphis, Mississippi riverboat tours, and so much more that can be found on the Memphis Travel website here.
Here's an article about Memphis from National Geographic.
The Best City For Bar Hopping?
Thrillist ranked Memphis as one of the best cities for bar hopping:
Memphis is Tennessee's most vibrant and diverse hub for culture. A huge part of that culture is wrapped around the three Bs: beer, BBQ, and the blues The city hums with live music and clanking glasses, and if you don't like what you're hearing or drinking, your next unforgettable (or, more likely, very hazily remembered) bar experience is probably just down the street. For real. That old Marc Cohn song "Walking in Memphis" probably wasn't intended as a rallying cry for bar hoppers, but it definitely works as one.
The best neighborhood for bar hopping: Beale Street. The liberal open-container policy isn't the only reason Beale boasts a rep as the most visited strip in all of Tennessee. Music lovers can pay tribute at B.B. King's Blues Club or at the Jerry Lee Lewis' Cafe, but at any given time you're just as likely to hear a revelatory solo at a hole-in-the-wall bar or even a makeshift alley stage. Admittedly, you might end up with the same replaceable cover band, but the pours are strong enough and the history deep enough to forgive a half-baked rendition of "Ain't No Sunshine." It's the type of street you want to roll deep on, especially when confronting massive challenges like Silky O'Sullivan's rum-fueled Diver Bucket or a neon daiquiri from Wet Willie's. But since we are adults after all, we suggest ending the evening with a civilized absinthe cocktail at the King's Palace Cafe's Absinthe Room or trekking a block north to the Blind Bear.