YOU ARE HERE >> AmazingRibs » Ratings & Reviews » Ratings Reviews And Buying Guides » BBQ Tools Toys And Accessory Reviews » Other Cool Tools » Double Pie Iron Makes Perfect Toasted Sandwiches On The Grill
Double Pie Iron Makes Perfect Toasted Sandwiches On The Grill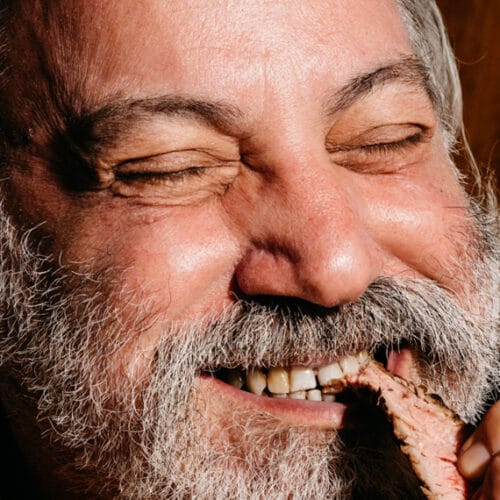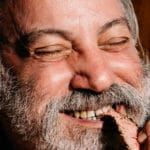 By: Meathead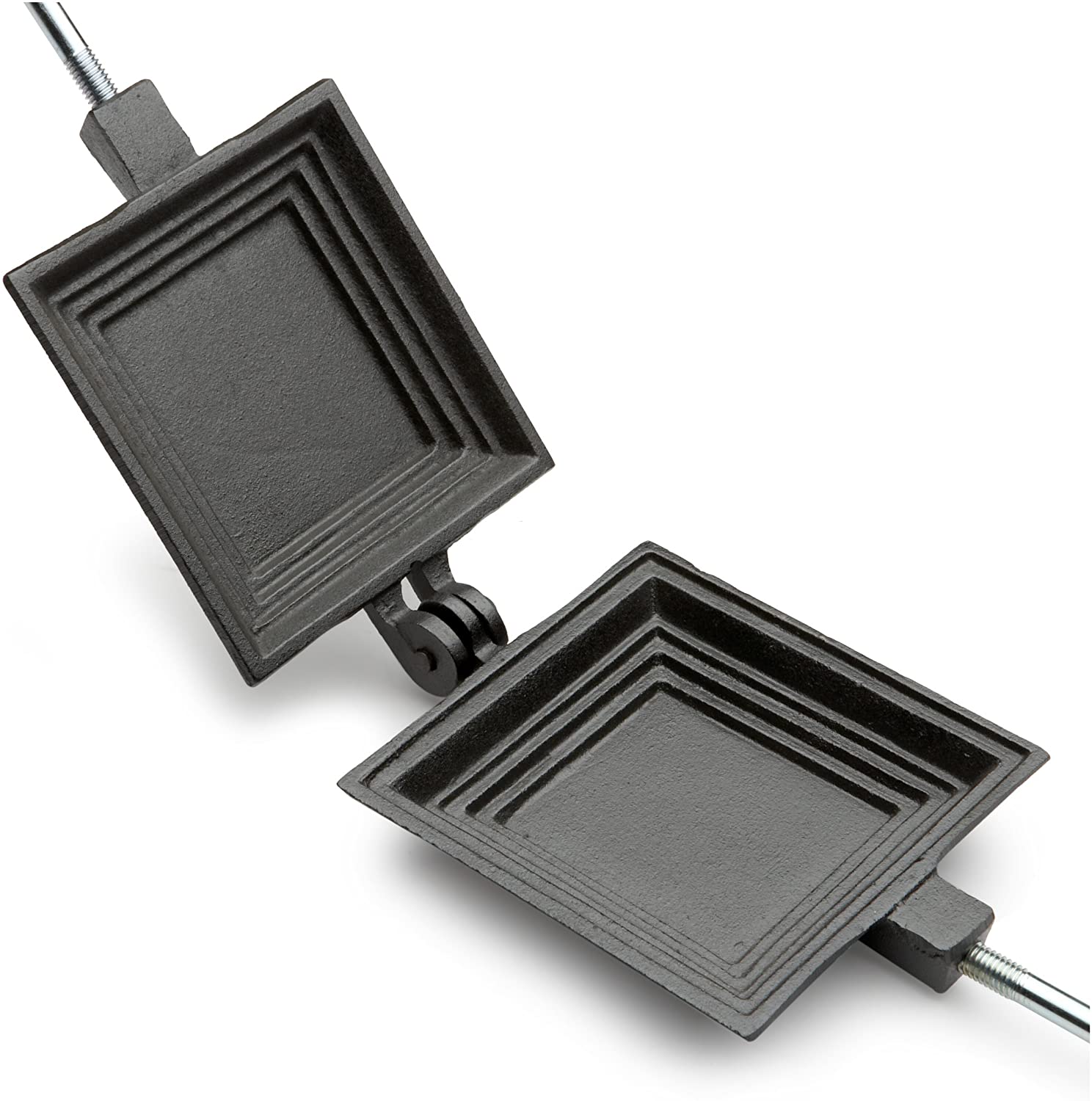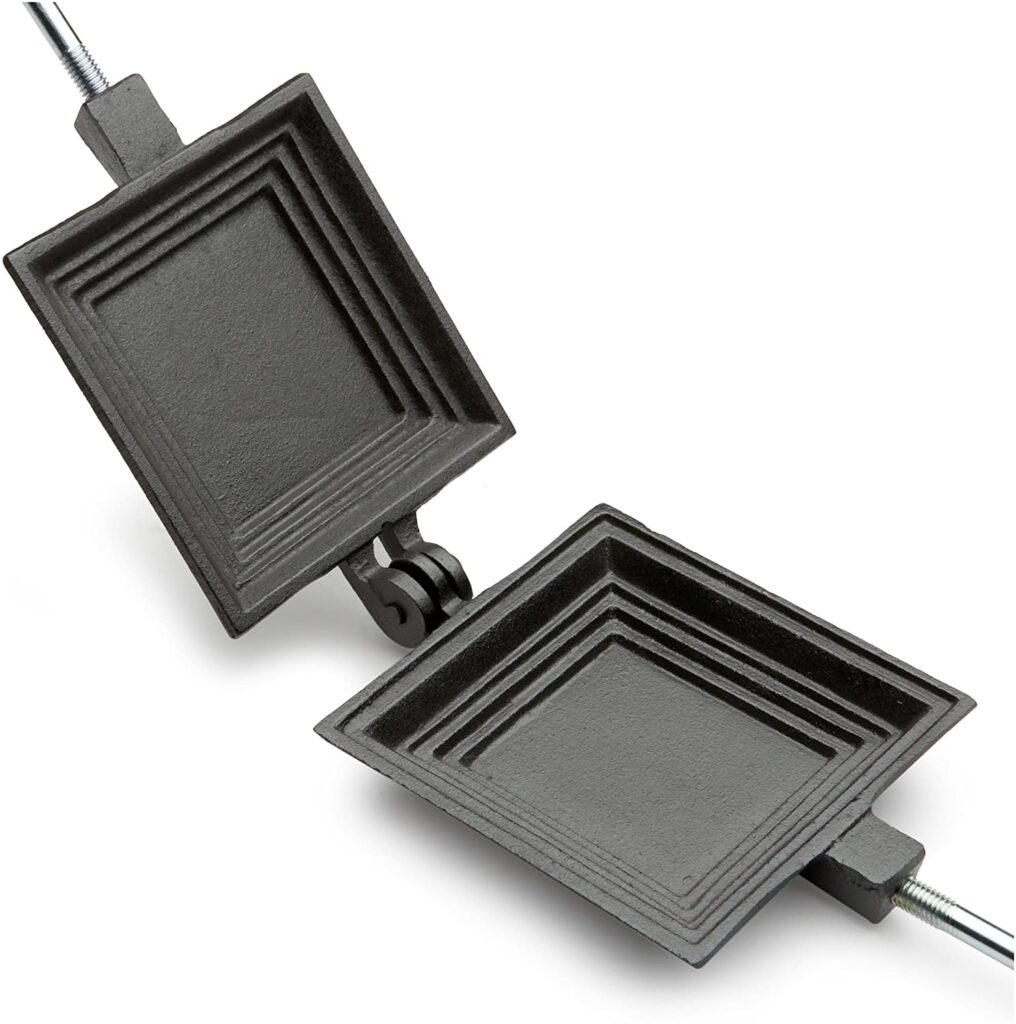 This pie iron does double duty as a panini cooker.
Here's how to make two perfectly toasted panini style grilled sandwiches at once. Use the old fashioned Old Mountain cast iron double pie iron, originally designed for filled pies, for everything from Grilled Cheese to Pulled Pork.
Just butter your sandwich on the outside, open up the hinged mold, insert the sandwiches and put it over the coals, campfire, or gas grill. This Old Mountain cast iron double square pie iron is 4 1/2″ x 8 1/4″ and is pre-seasoned and ready to use. The long handle allows you to grill in comfort away from a camp fire.
Model:

Old Mountain 10125 Double Pie Iron

Where to buy (buying from this supplier supports this website):

Click here to order on Amazon

Made in USA:

yes
Published On: 5/21/2018 Last Modified: 10/7/2021
Meathead - Founder and publisher of AmazingRibs.com, Meathead is known as the site's Hedonism Evangelist and BBQ Whisperer. He is also the author of the New York Times Best Seller "Meathead, The Science of Great Barbecue and Grilling", named one of the "100 Best Cookbooks of All Time" by Southern Living.

---