YOU ARE HERE >> AmazingRibs » Ratings & Reviews » Ratings Reviews And Buying Guides » BBQ Tools Toys And Accessory Reviews » Platinum Medal Winning BBQ Tools, Toys, And Accessories » Culina Grill Basket Is Like A Frying Pan For Your Grill
Culina Grill Basket Is Like A Frying Pan For Your Grill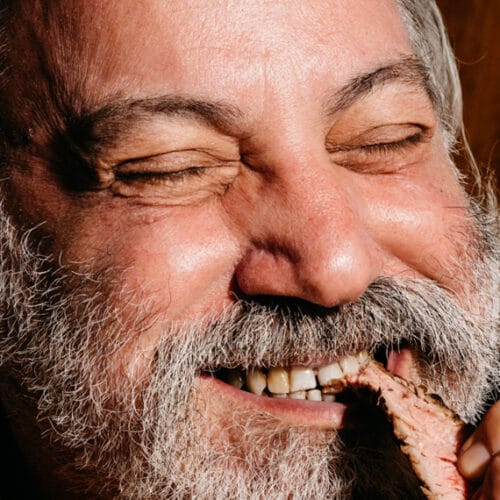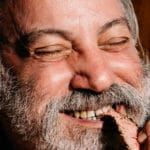 By: Meathead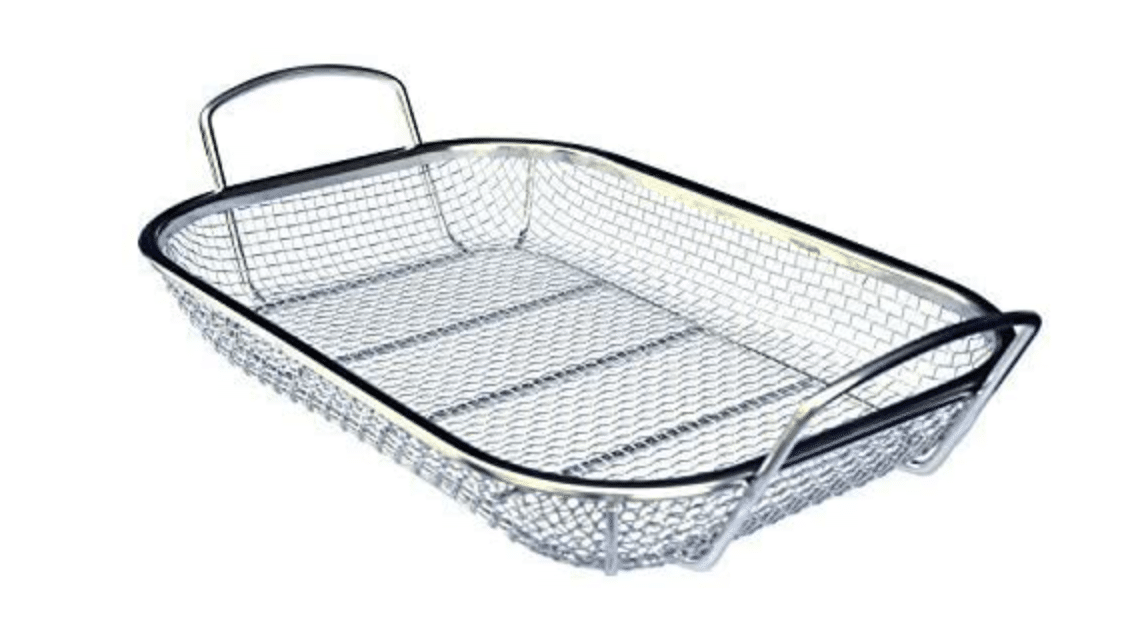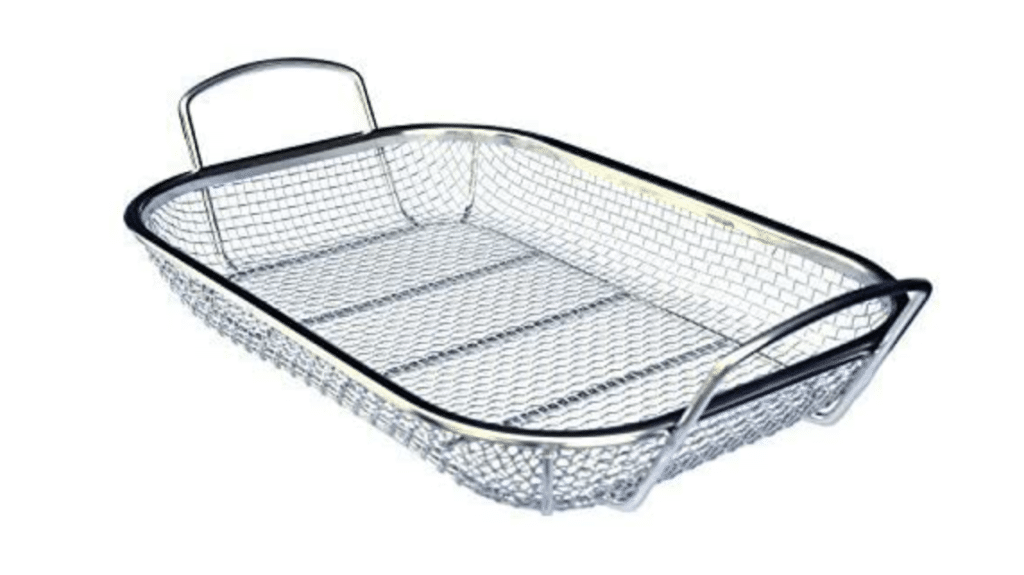 The Handles and Wire Mesh Make It A Cinch To Grill Small Foods.
Grill toppers like the Culina Stainless Steel Mesh Vegetable Grilling Basket are essential for grilling and smoking small objects such as slices of onion and peppers, and nuts, and I prefer them for small chunks of meat rather than skewers.
On skewers, it is hard to keep the meat from spinning around, and getting meats and veggies to cook properly on the same skewer together is almost impossible.
With a basket, when the mushrooms are done, pull them out and leave the meat in. I also prefer mesh types like this one because they let in more smoke and flavor. The handles help too.
Model:

Mr Bar B Q 06805X Stainless Steel Mesh Roasting Pan

Where to buy (buying from this supplier supports this website):

Made in USA:

yes
Published On: 5/19/2018 Last Modified: 5/13/2021
Meathead - Founder and publisher of AmazingRibs.com, Meathead is known as the site's Hedonism Evangelist and BBQ Whisperer. He is also the author of the New York Times Best Seller "Meathead, The Science of Great Barbecue and Grilling", named one of the "100 Best Cookbooks of All Time" by Southern Living.

---