YOU ARE HERE >> AmazingRibs » Ratings & Reviews » Ratings Reviews And Buying Guides » BBQ Tools Toys And Accessory Reviews » Kitchen Tools » Keep Sauces Warm Longer With A Quality Thermos
Keep Sauces Warm Longer With A Quality Thermos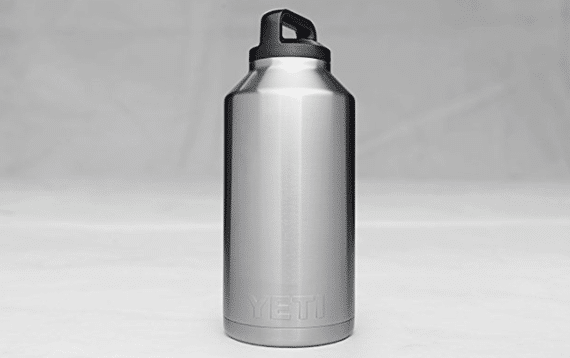 Thermoses aren't just for coffee anymore.
You worked tirelessly to create perfect pulled pork only to have guests slather it with room temperature BBQ sauce. Serving warm sauce, however, is super easy thanks to a quality vacuum insulated stainless steel bottle such as my favorite, the 64-ounce Yeti Rambler.
I first learned this trick on the competition BBQ circuit, allowing me to warm sauce earlier in the day then keeping it piping hot in a thermos for use in my turn-in boxes later in the day. You can even use it for your homemade gravy if you are traveling over the river and through the woods for Thanksgiving!
Another quality, yet less expensive, option is the Thermos brand 1.1 quart stainless steel beverage bottle.
Published On: 9/25/2018 Last Modified: 5/5/2021
Clint Cantwell, Champion Pitmaster - Clint Cantwell is AmazingRibs.com's Senior Vice President of Whatever, charged with creating recipes, writing articles, shooting photos, and a little bit of everything else. He was named one of the "10 Faces of Memphis Barbecue" by Memphis Magazine and was the winner of Travel Channel's "American Grilled: Memphis".

---