Spotlight
These are not ads or paid placements. These are some of our favorite tools and toys.
These are products we have tested, won our top awards, and are highly recommend. Click here to read how we test, about our medals, and what they mean.
Use Our Links To Help Keep Us Alive
A big part of this site is our unbiased equipment and product reviews. We love playing with toys and we have no problem calling them the way we see them. Some companies pay a finder's fee if a reader clicks a link on AmazingRibs.com and buys a product. It has zero impact on our reviews, zero impact on the price you pay, and the sites never tell us what you bought, but it has a major impact on our ability to keep this site alive! So before you buy, please click our links. Here's a link that takes you to a page on Amazon that has some of our favorite tools and toys: https://tinyurl.com/amazingribs
---
Grilla Pellet Smoker proves good things come in small packages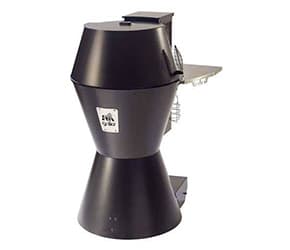 We always liked Grilla. The small 31.5″ x 29.5″ footprint makes it ideal for use where BBQ space is limited, as on a condo patio.
Click here for our review on this unique smoker
---
The Pit Barrel Cooker May Be Too Easy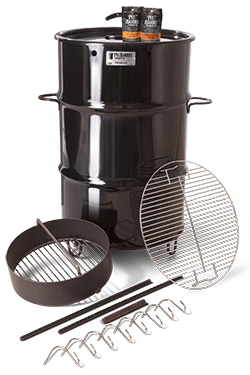 The PBC has a rabid cult following for good reason. It is absolutely positively without a doubt the best bargain on a smoker in the world. Period. This baby will cook circles around the cheap offset sideways barrel smokers because temperature control is so much easier.
Comprehensive Temperature Magnet With 80+ Important Temps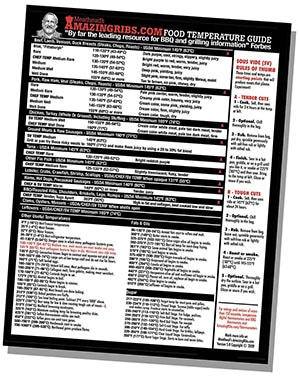 Winner of the National BBQ Association's product of the year award. This 8.5″ x 11″ magnet contains more that 80 benchmark temperatures for meats (both USDA recommended temps as well as the temps chefs recommend), fats and oils, sugars, sous vide, eggs, collagens, wood combustion, breads, and more. Although it is not certified as all-weather, we have tested it outdoors in Chicago weather and it has not delaminated in three years, but there is minor fading.
---
Blackstone Rangetop Combo: Griddle And Deep Fryer In One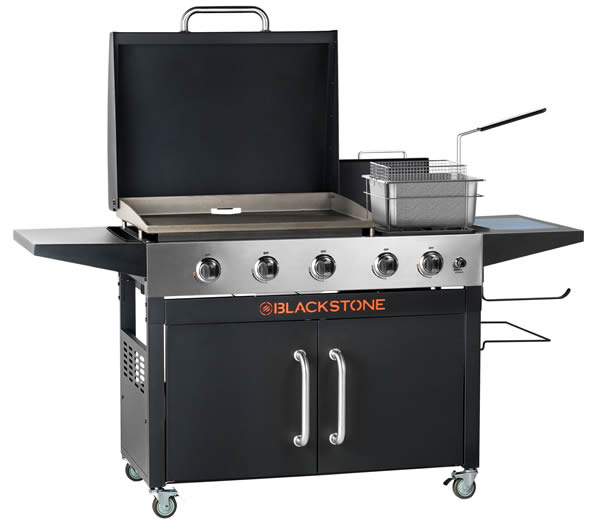 The flat top does the burgers and the fryer does the fries. Use the griddle for bacon, eggs, grilled cheese, and so much more. And why deep fry indoors when you can avoid the smell and mess by doing it outside!
---
Masterbuilt MPS 340/G ThermoTemp XL Propane Smoker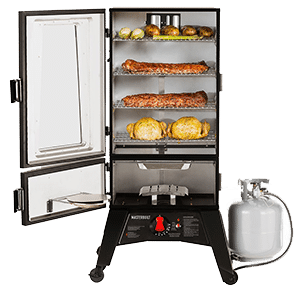 This is the first propane smoker with a thermostat, making this baby foolproof. Set ThermoTemp's dial from 175° to 350°F and the thermostat inside will adjust the burner just like an indoor kitchen oven. All you need to do is add wood to the tray above the burner to start smokin'.
---
Finally, A Great Portable Pellet Smoker
Green Mountain's portable Trek Smoker is one mean tailgating and picnic machine. But it's also gaining popularity with people who want to add a small, set it and forget it pellet smoker to their backyard arsenal. And with their WiFi capabilities you can control and monitor Trek from your smart phone or laptop.
---
Fireboard: The Ultimate Top Of The Line BBQ Thermometer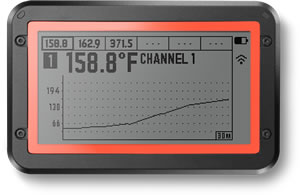 Fireboard Labs Product Photo Shoot. Kansas City Commercial Portrait and Wedding Photographers ©Kevin Ashley Photography
With the ability to monitor up to six temperatures simultaneously with either Bluetooth or Wifi on your mobile phone, tablet, or computer, Fireboard is the best digital thermometer we've tested.
Click here to read our detailed review