Sneak Peek: Weber SmokeFire Sear+ Review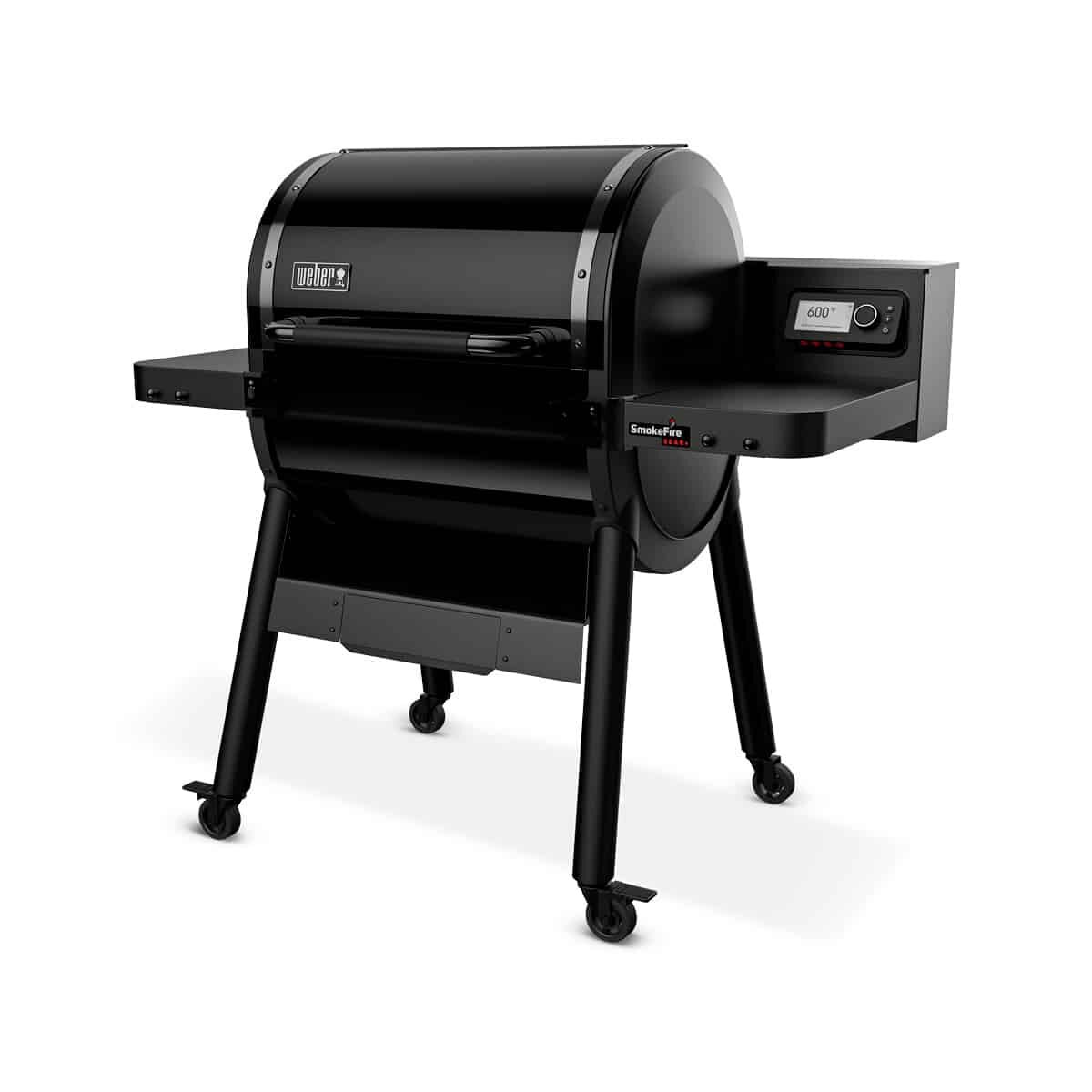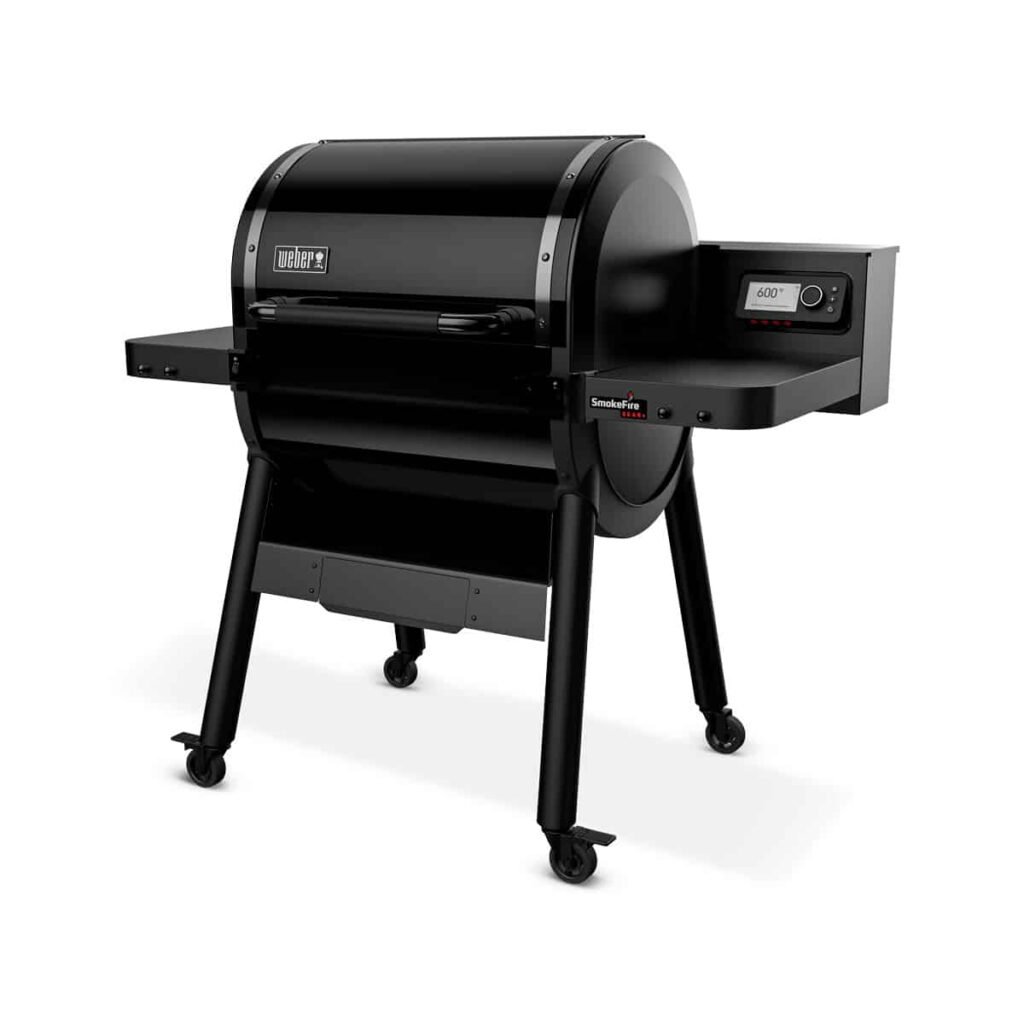 The new SmokeFire Sear+ continues to improve upon the many impressive features of Weber's innovative, one-of-a-kind pellet grill design, the most striking of which is the high temp searing performance that smokes other pellet "grills." Sear+ will not be available until sometime this spring, but we were treated to a sneak peek at Weber's test kitchen.
It comes in two sizes: the mid-size ELX4 (771 square inches of capacity across upper and lower racks – MSRP $1,399) and large ELX6 (1.156 square inches total cooking capacity – MSRP $$1,599). Both sizes have left and right side shelves and a large, fold-out warming rack (seen in the photo) to extend capacity.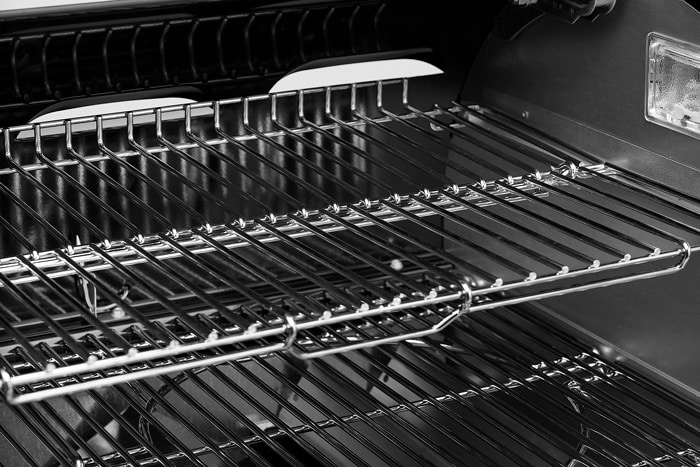 Sear+ will be compatible with the Weber Crafted Outdoor Kitchen Collection. The Crafted Collection consists of a variety of optional accessories, such as a griddle and WOK, that fit into a special frame that replaces the standard cooking grate. This photo shows a Crafted Dutch Oven on the Genesis EPX-335 Smart Gas Grill.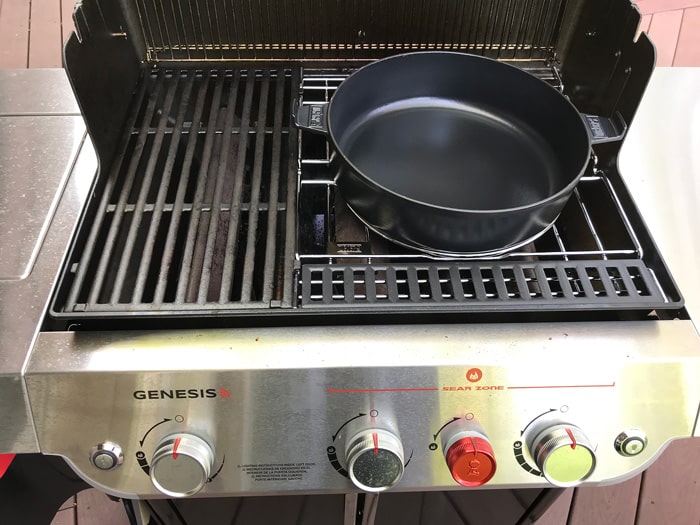 When using the Crafted system you can store the unused, standard cooking grate by hanging it on hooks under the right side shelf.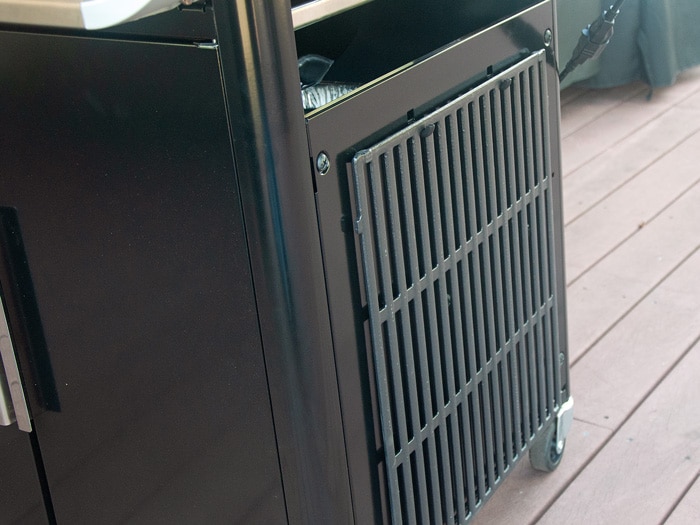 Weber throws in their Crafted Dual-Sided Sear Grate as a package deal with this model. You won't get this kind of high heat sizzle from other pellet grills.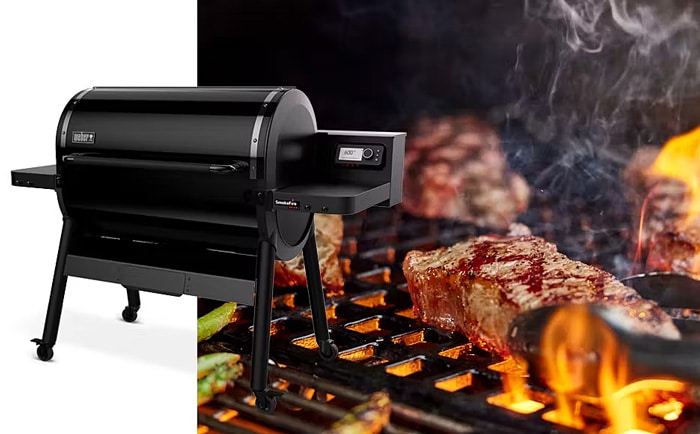 An interior light is useful when cooking after dark. Of course, Sear+ will use Weber Connect which controls and monitors your cooking from a control panel on the right side of the grill or an app on your smart phone. Additionally, the ap features a library of guided recipes.
We'll test Sear+ and publish our full, detailed review soon. Stay tuned.
Want to be one of the first to read our full review? Pitmaster Club members get a sneak peek at all new content so click here for a 30-day free trial and to learn more about everything the Pitmaster club has to offer!
Also, signing up for our Smoke Signals newsletter here is a great way to stay on top of all the latest happenings at AmazingRibs.com.
Model:

SmokeFire Sear+ LX4

Item Price:

$ 1399

Made in USA:

yes

Review Method:

Looked Closely At It
We have seen this product up close and we have also gathered info from the manufacturer, owners, and other reliable sources.

Primary Function:

Grill, Smoker

Fuel:

Wood Pellets

Primary Capacity:

771 square inches
Related reviews
Published On: 1/18/2023 Last Modified: 1/20/2023
Max Good, Full time grill tester - Max Good, AmazingRibs.com's Vice President of Product Reviews & Keeper of the Flame, is the man in charge of finding the best products for the AmazingRibs.com Equipment Reviews section. Max bottles his own barbecue sauce recipes and now sells them around the country.

---