We are sorry you don't remember that we have an easy autorenewal system. As shown below, we told you 5 times, but sometimes people forget.
We do not have a system for chasing you and begging you to renew and you don't want us bombarding you with emails, snailmails, and phone calls begging you to renew, do you? Easy autorenewal is a much better system. Soooo many companies use easy autorenewal, Amazon Prime the most prominent.
But in case you are renewed and change your mind, our well-publicized policy is to issue a full refund within 30 days. BTW, we don't have your credit card info. We never see it. It is stored at Stripe, a credit card processor that has never been hacked. The security risk is MUCH less than handing your card to a cashier or waiter.
Notification #1) We told you about easy autorenewal on the page that lists the benefits and terms of membership that everyone must see before they can join: /pitmaster Here is what is on that page: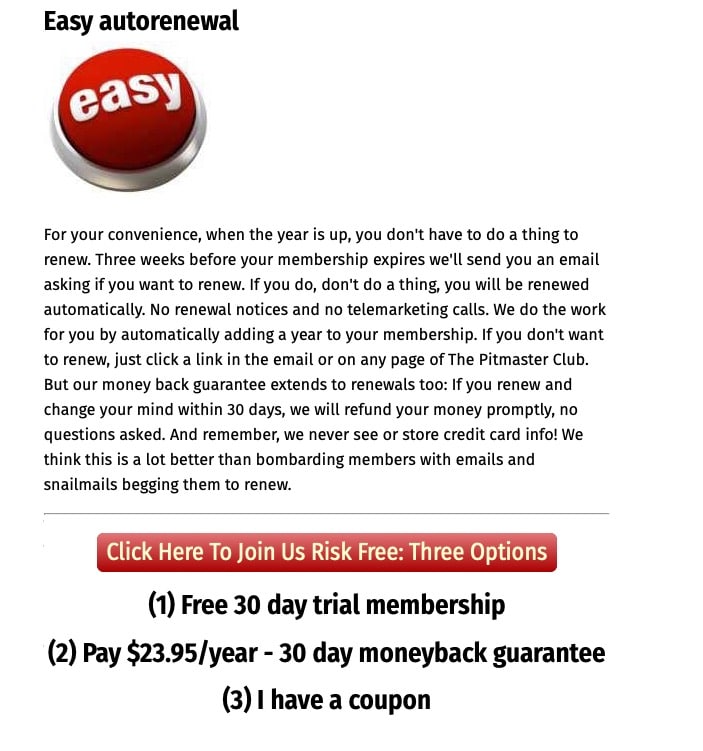 Notification #2) After you fill out the registration form to pay your $23.95, before you can complete the process, we tell you again, circled in red below.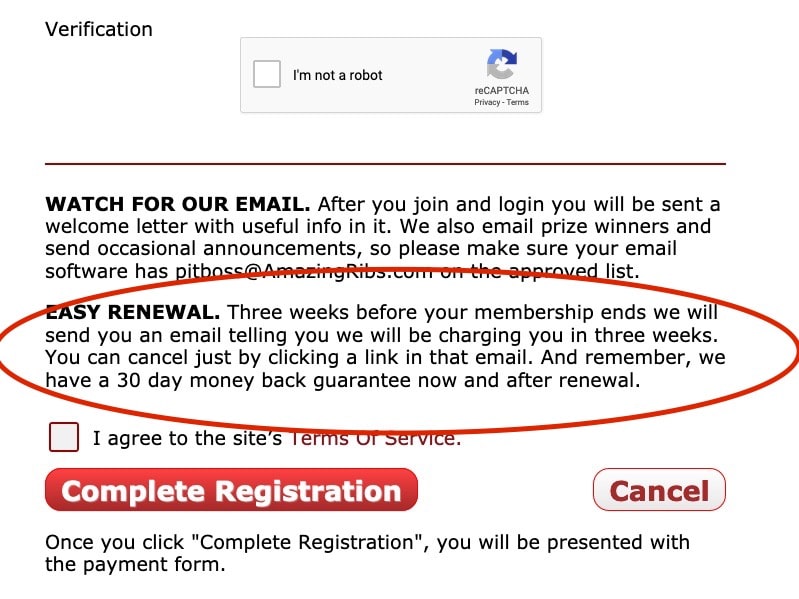 Notification #3) Then we send you a confirmation email that tells you again: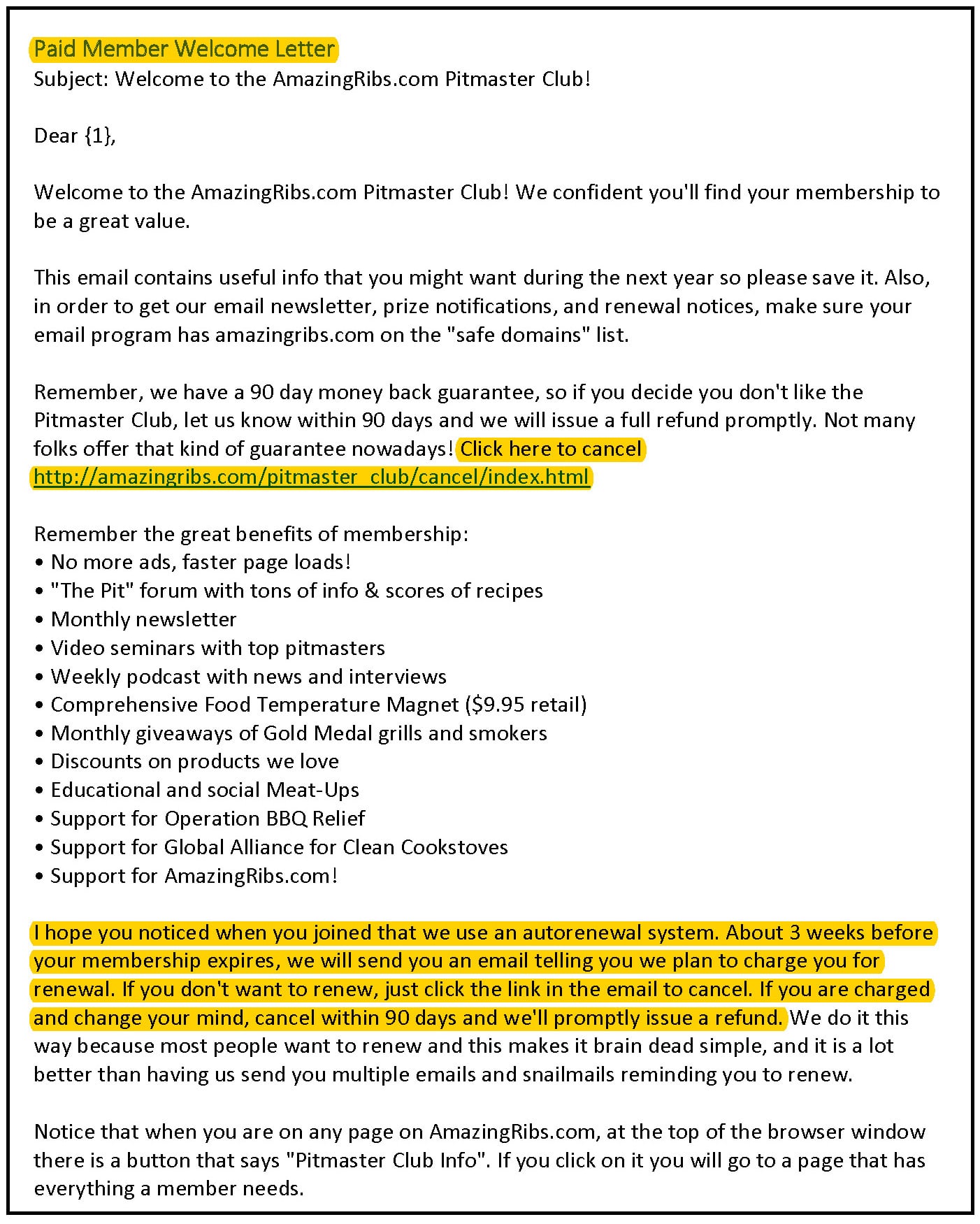 Notification #4) Then we send you your free temperature guide magnet via snailmail accompanied by a cover letter that tells you again: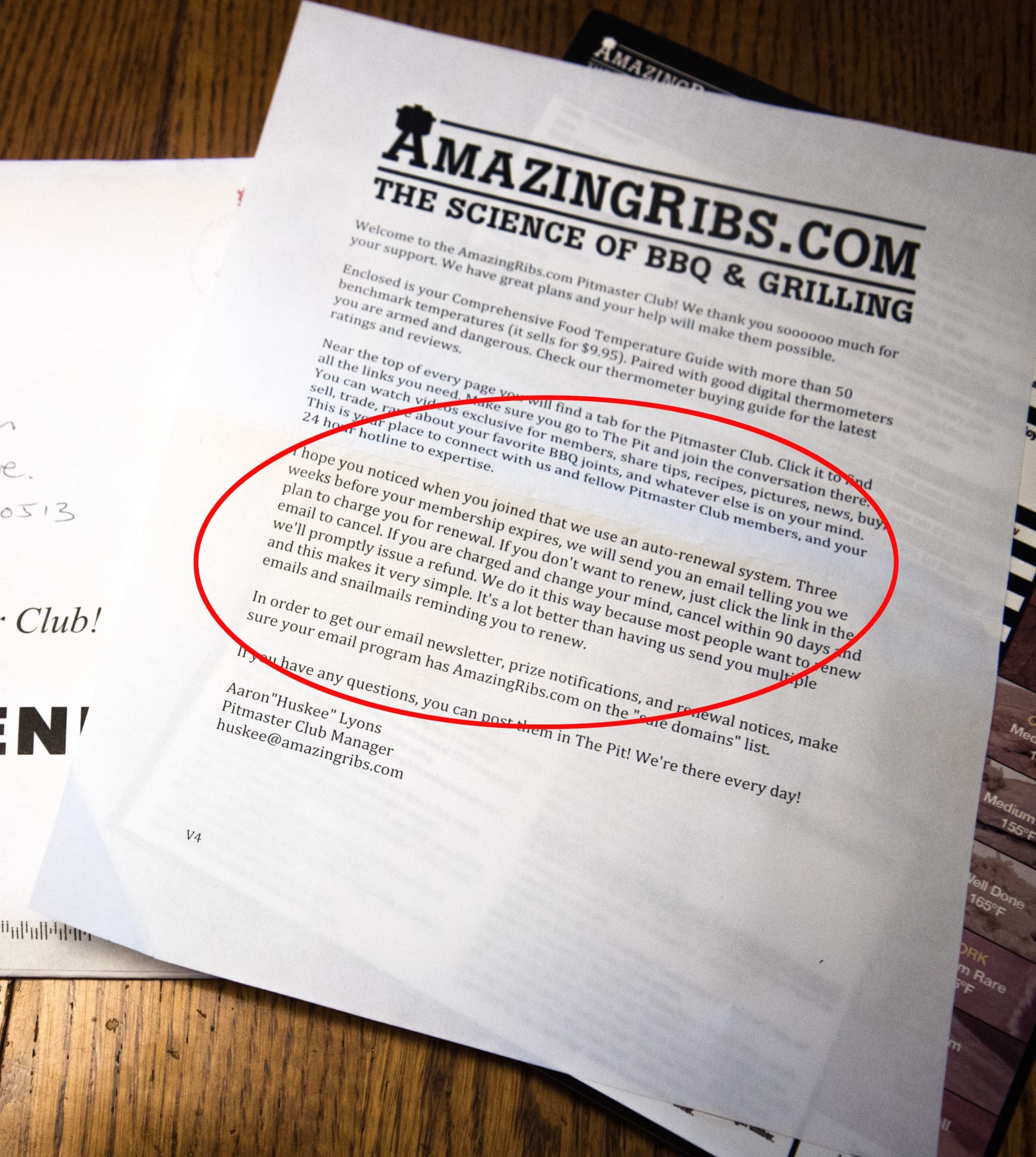 Notification #5) Three weeks before your membership expires, we send you an email telling you we will charge your card in 3 weeks and if you don't want this, you can click a link and cancel your membership when it expires. If you are charged and you change your mind, we will issue a full refund if you request it within within 30 days.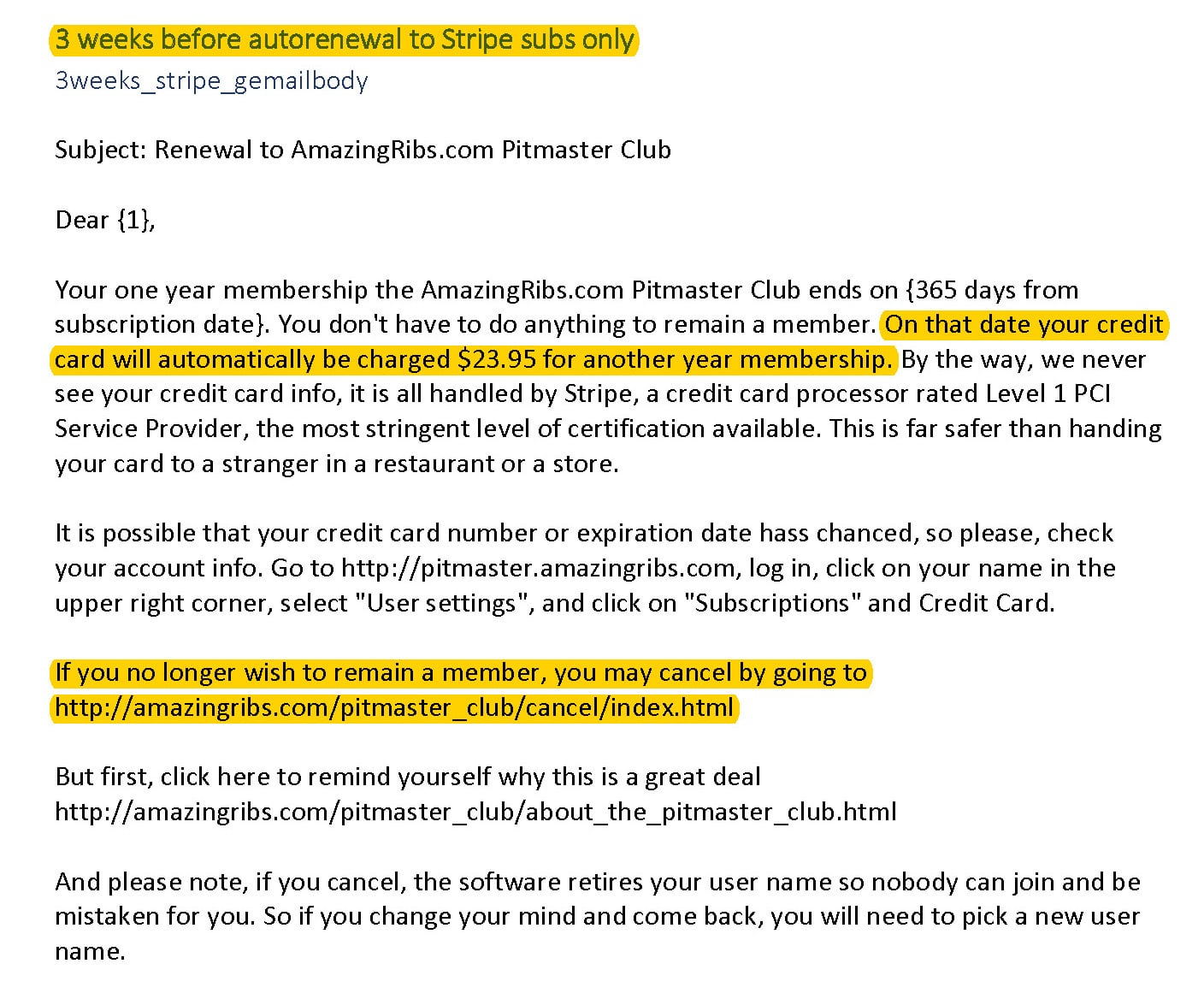 In addition, you can also get a refund simply clicking a link on any page of the forum.

There is also a cancel link prominent in the page about membership, on the Help page, and in the User Manual. One can easily find the cancel page by typing "cancel" in the search box prominent at the top of all pages. You could have also gotten a full refund by sending us an email or by calling us.
Here is an unsolicited email from a member praising our system: