Traeger XL Pellet Smoker Review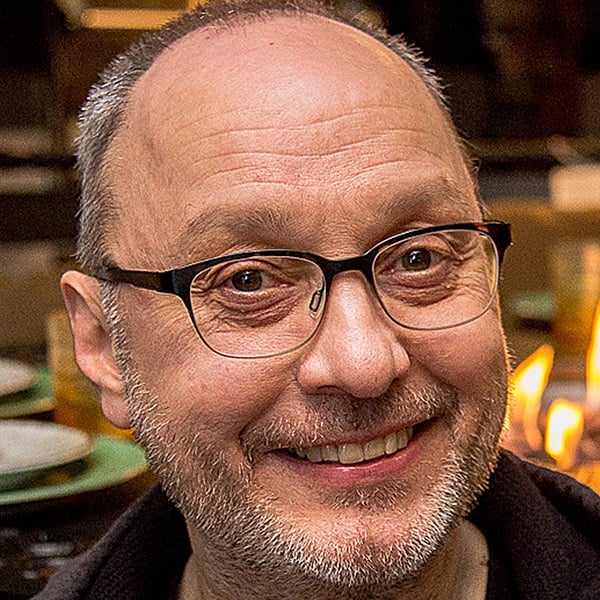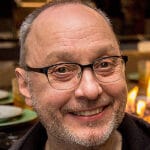 By: Max Good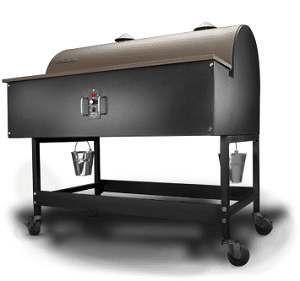 The XL is Traeger's largest residential pellet smokers. With 836 square inches of primary cooking surface it can cook 24 chickens or 16 slabs of ribs. This big boy has a large pellet hopper in front, two chimneys and two drip buckets. Although it has a digital controller, it uses an old style dial control like those made by Ortech. Not bad, but once you get into this price range some competitors feature more advanced touchpad controls that work better and include additional features beyond ignition and set points.
Even the older digital dial controllers provide the set it and forget it ease of use that is the main attraction of pellet smoking. They are often more accurate than your kitchen range and allow you to load up your smoker at 11 pm, set it to 225 F, then go to bed and sleep soundly, knowing you'll wake up to a BBQ feast of delicious meat that's been slow cooking for hours at a steady and accurate temperature.
Traeger pioneered and popularized the pellet smoker and remains the best known brand since it is in wide distribution. The consensus is that the more expensive Traegers, like the XL, are reasonably well built, but some buyers complain that since manufacturing moved to China quality has dropped, especially on entry level models.
All Traegers are black powder coated steel with porcelain enamel steel grates.
Model:

XL Pellet Smoker

Item Price:

$ 1995.00

Made in USA:

no

Review Method:

Researched it from Afar
We have researched this product from afar by gathering info from the manufacturer, owners, and other reliable sources, with our BS meters on high.

Primary Function:

Smoker, Pig or Lamb Roaster

Fuel:

Wood Pellets

Main Burners:

1

Primary Capacity:

836 square inches
Published On: 1/18/2013 Last Modified: 2/15/2021
Max Good - Max Good, AmazingRibs.com's Vice President of Product Reviews & Keeper of the Flame, is the man in charge of finding the best products for the AmazingRibs.com Equipment Reviews section. Max bottles his own barbecue sauce recipes and now sells them around the country.

---