Camp Chef Smoke Vault 24″ Review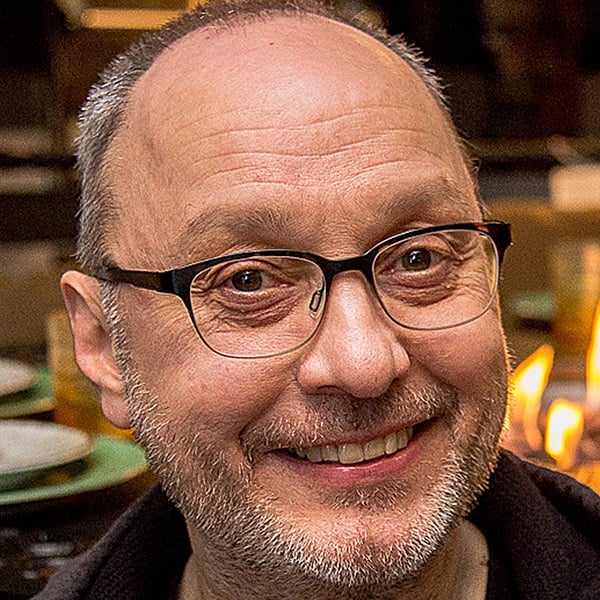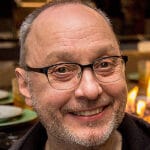 By: Max Good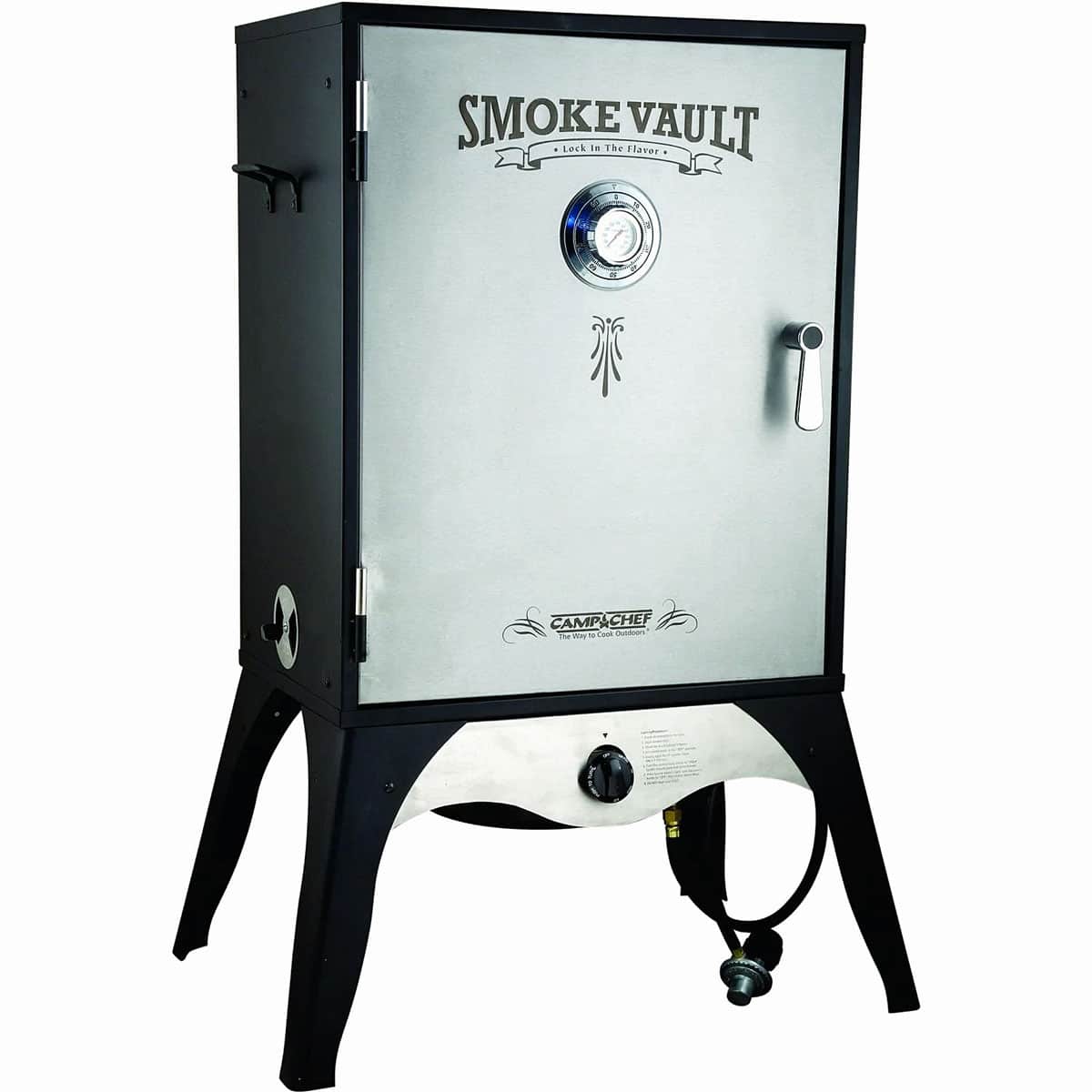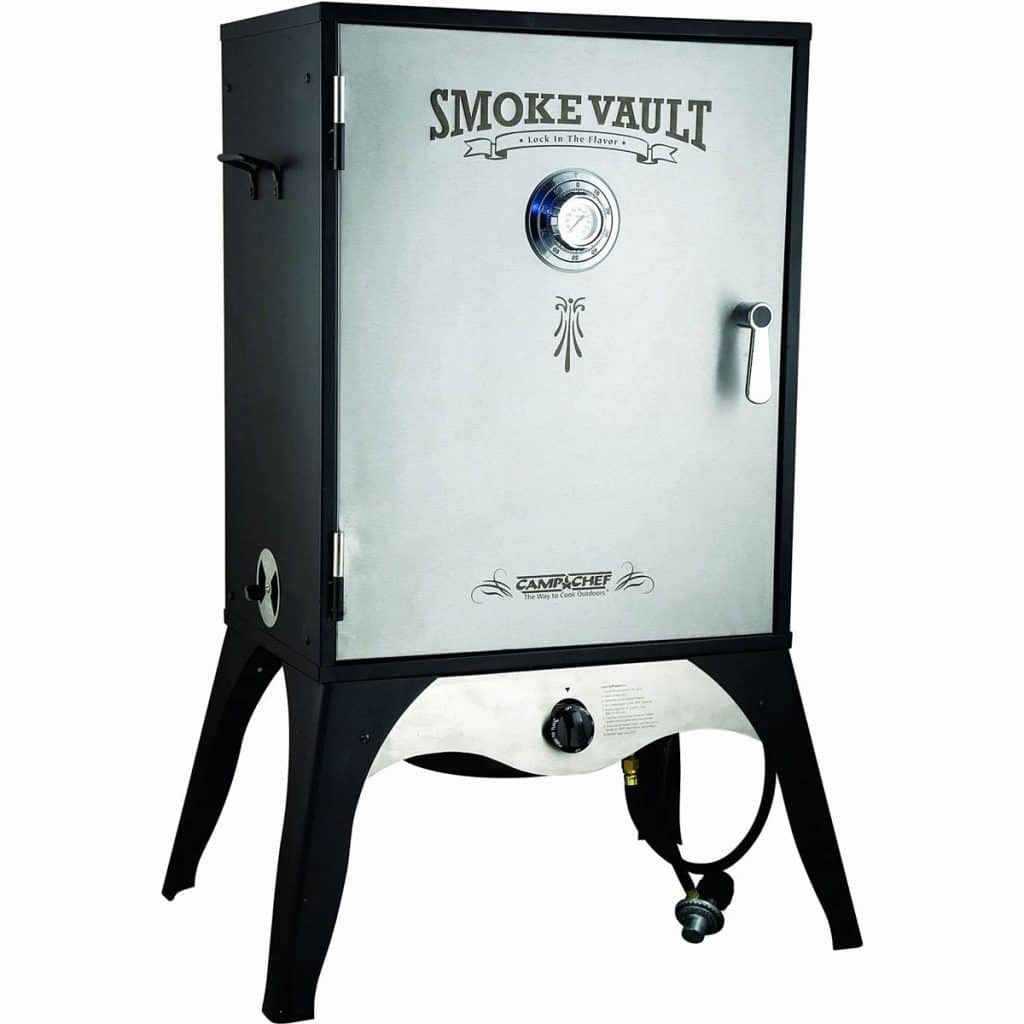 The Camp Chef Smoke Vault 24″ is the larger of their two vertical gas smokers. Many BBQ gas smokers have limited cooking temperature range and can't get down and hold low and slow temps of 225⁰. But Smoke Vault's 18,000 BTU burner can be dialed down to 160⁰ and cranked up to 400⁰! Vertical gassers are often narrow making it a challenge to do ribs. With two 21.5″W x 14″D smoking racks The Vault will accommodate slabs of ribs laid flat and there is enough head room to use rib racks on both shelves for big gatherings. It also comes with an additional, nickel-plated mesh jerky smoking rack.
We've always wanted a residential gas smoker that can be converted to natural gas and Camp Chef granted our wish. It would seem like a no-brainer for manufacturers to offer NG conversion for a cooker designed to burn overnight and beyond, but here again, it is a feature unique to Smoke Vault.
There is also a water pan, steel wood chip tray, removable porcelain base tray for easy clean up and push button ignition. Three adjustable damper valves, one on top and one on each side, help control smoke and heat. The Vault is built solid and you can easily find it for well below list price by clicking our Where to Buy Links below. Even so, you can find a hundred vertical gassers for less money, but if you have the extra dough, this big beauty is worth it.
Model:

Smoke Vault 24"

Item Price:

$ 400

Where to buy (buying from this supplier supports this website):

Made in USA:

no

Review Method:

Cooked On It
We have hands-on experience testing this product. We have also gathered info from the manufacturer, owners and other reliable sources.

Primary Function:

Smoker

Fuel:

Propane Gas, Natural Gas Capable

BTU:

18,000

Heat Flux:

19.93
Heat Flux is the BTU per square inch and is a more useful measure of how much heat a grill delivers than BTU alone.

Main Burners:

1

Primary Capacity:

903 square inches
Published On: 12/18/2013 Last Modified: 11/3/2021
Max Good - Max Good, AmazingRibs.com's Vice President of Product Reviews & Keeper of the Flame, is the man in charge of finding the best products for the AmazingRibs.com Equipment Reviews section. Max bottles his own barbecue sauce recipes and now sells them around the country.

---