Char-Broil Digital Electric Smoker With SmartChef Technology Review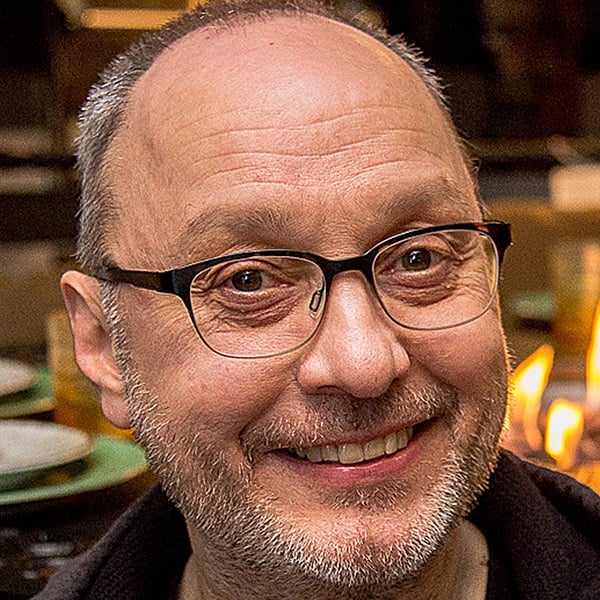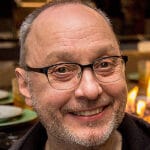 By: Max Good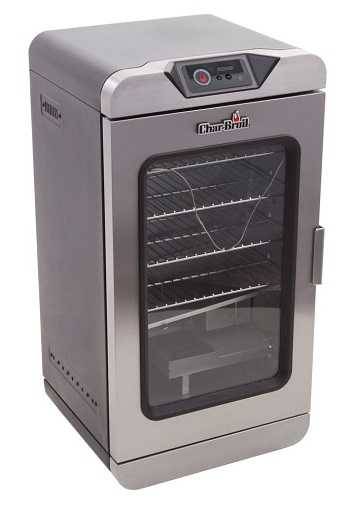 Char-Broil's Digital Electric Smoker With SmartChef Technology is an insulated, double walled, steel cabinet smoker with a couple neat features. Foremost is Char-Broil's SmartChef Techology which enables you to monitor and control this smoker from CB's SmartChef App on your smartphone. The programmable digital controller with an integrated meat probe may be accessed while standing at the unit or remotely from anywhere with your smartphone. You can pop a hunk 'o meat in before going to bed or rushing off to work and easily keep an eye on cooking progress. If it's going too slow, goose the cooking temp a bit. If the food's ready and you aren't, just drop cooking temp down to hold it until serving time. If you wish, it will alert you when food is cooked to your desired doneness, and then automatically drop the cooking temp to hold.
Users can choose to cook for a set time (BAD), or to a designated internal meat temp (GOOD). Always cook by internal temp measured with an accurate digital thermometer. SmartChef's integrated meat probe makes this a no brainer. Poking and guessing is the leading cause of under and overcooked meat. To learn more click here.
The door clamps shut. There are four removable racks that can slide into several slots for adjustable height. They provide a total cook surface of 725 square inches. A large smoke box holds four cups of wood chips said to smoke for up to 6.5 hours at 225°. A water pan is also included and there is a convenient slide out grease tray at the bottom. Runs on a standard 120v outlet.
2017 is the second season for this smoker. Many buyers have angrily complained on line about connectivity issues, but most of the negative reviews are older and it appears Char-Broil is addressing technical and service complaints while buyers are getting more accustomed to WiFi technology. Although it Char-Broil had a rocky roll out with this model, we're testing more products with apps and learning connectivity problems are not unusual, particularly if your router is in the basement or second floor, or if you have older equipment or an older home with thick dense walls. We were able to fix this problem by moving our WiFi cookers closer to our router. Other solutions are using access points or WiFi boosters.
Electric smokers are not our first choice. They excel at fish and things like smoked peppers, sausage, nuts, bacon, and cheese, but we believe the flavor is inferior to charcoal, gas, or pellet smokers for most other BBQ meats such as pork ribs, pulled pork, turkey, and beef brisket. Click here to learn more about electric smokers. Be that as it may, CB's SmartChef electric smoker is about as easy to use as it gets and can be an appealing choice for someone who just wants to push a couple buttons then control and monitor from a smartphone.
Model:

Digital Electric Smoker With SmartChef Technology

Item Price:

$ 400.00

Made in USA:

no

Review Method:

Looked Closely At It
We have seen this product up close and we have also gathered info from the manufacturer, owners, and other reliable sources.

Primary Function:

Smoker

Fuel:

Electric

Primary Capacity:

725 square inches
Published On: 7/5/2017 Last Modified: 2/25/2021
Max Good - Max Good, AmazingRibs.com's Vice President of Product Reviews & Keeper of the Flame, is the man in charge of finding the best products for the AmazingRibs.com Equipment Reviews section. Max bottles his own barbecue sauce recipes and now sells them around the country.

---