Char-Broil Simple Smoker With SmartChef Technology Review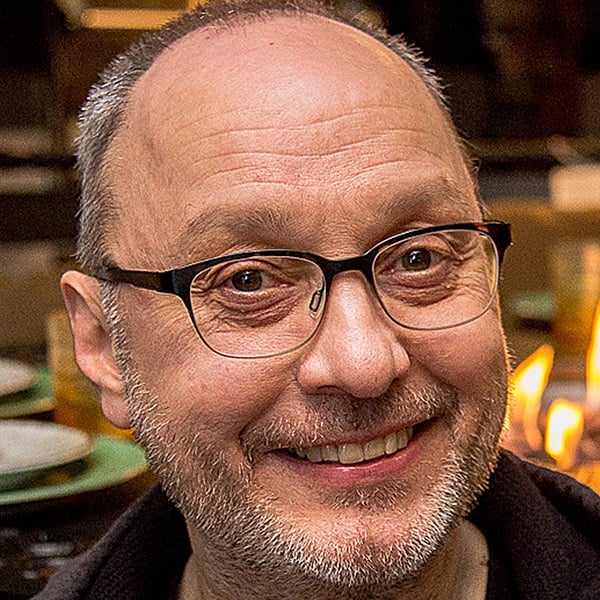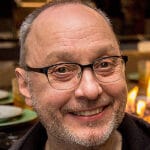 By: Max Good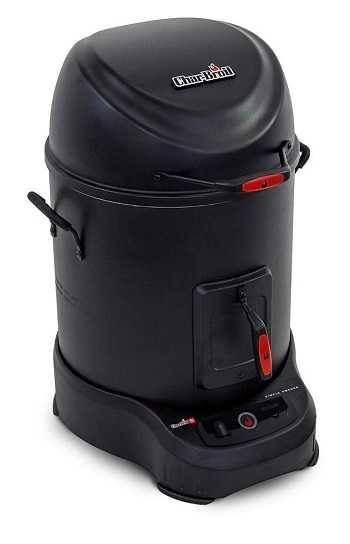 Char-Broil's Simple Smoker With SmartChef Technology is an updated version of their Big Easy Electric Smoker. After testing Big Easy we were not impressed. Construction was flimsy and, as with most electric smokers, it didn't produce good smoke. Click here to read our Review of The Big Easy.
This new Simple Smoker has Char-Broil's "Smart Technology", a programmable digital controller with an integrated meat probe that displays cook temp and internal meat temp. If you wish, it will alert you when food is cooked to your desired doneness, then drop the cooking temp to hold it and stay warm until you're ready to dine. Users can choose to cook for a set time (BAD), or to a designated internal meat temp (GOOD). Always cook by internal temp measured with an accurate digital thermometer, no two hunks of meat are exactly the same. Poking and guessing is the leading cause of under and overcooked meat. To learn more click here.
We haven't tested this new model yet, but like the Big Easy, it should make a decent roaster if you don't need BBQ smoke in the food. The advantage here is that heat can surround the meat as opposed to an indoor oven when the meat usually sits in a roasting pan and the bottom does not cook properly unless you flip the bird or roast. Plus you get the convenience of wireless control and monitoring. See Below.
It takes up only a small footprint, but the same can be said of the other cabinet style, front loading propane smokers, and they all work better. Including the ones by Char-Broil.
Model:

Simple Smoker With SmartChef Technology

Item Price:

$ 300.00

Made in USA:

no

Review Method:

Researched it from Afar
We have researched this product from afar by gathering info from the manufacturer, owners, and other reliable sources, with our BS meters on high.

Primary Function:

Smoker

Fuel:

Electric

Primary Capacity:

114 square inches
Published On: 2/2/2016 Last Modified: 4/9/2021
Max Good - Max Good, AmazingRibs.com's Vice President of Product Reviews & Keeper of the Flame, is the man in charge of finding the best products for the AmazingRibs.com Equipment Reviews section. Max bottles his own barbecue sauce recipes and now sells them around the country.

---