Smoke E Z Review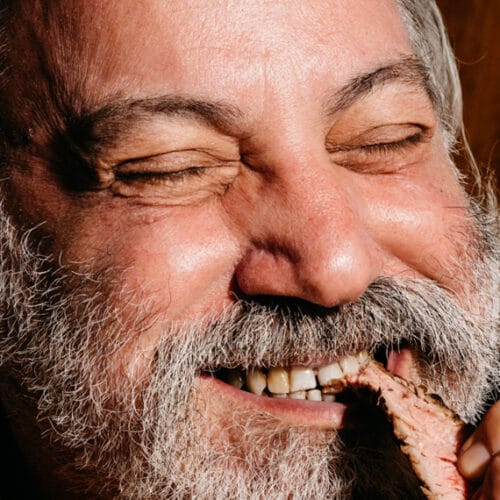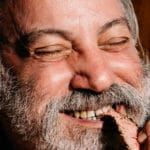 By: Meathead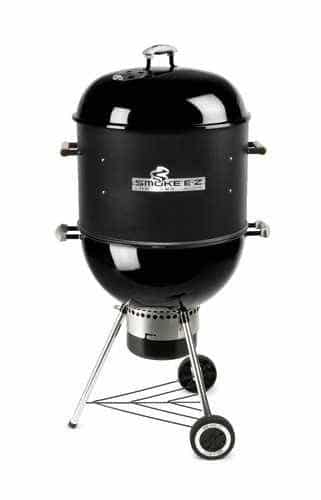 NEWS FLASH!
The following statement was posted on the Smoke E Z website:
"As of August 1, 2018, we have halted all sales. All current orders will still be filled and shipped, but we need to take a break while we make some changes. We are currently working on new products, a new manufacturer, and a new distributor. We hope to begin sales again in 6 to 12 months."
Smoke E Z would like to hear from any manufacturing facilities interested in producing their products.
The Smoke E Z is not a smoker, but an effective accessory that turns your inexpensive Charcoal Kettle into a smoker and doubles cooking capacity. We decided to include it in our searchable data base for our many readers who want to grill and smoke, but don't have the budget to purchase two dedicated cookers.

The Smoke E Z kit contains a large powder coated 20 gauge steel ring that sits between the lid of your kettle and the bottom. Powder coating is pretty durable and should protect the ring from rust for years. Inside the ring are brackets to hold two standard round Weber grates or if you prefer, their hanger rack that allows you to hang whole fish, ribs, sausage, hams or food up to 22″ long.
In the bottom half of the Kettle you place a fire ring and pour the coals around it in a C shape. You light a few coal on one end with a FireStarter Cube and the C shape of coals burns slowly and gently around the ring for long low and slow cooks that last many hours. Then there is a water bowl/drip pan that you can set inside the ring to catch drips and add humidity to the environment.
Add this to a Weber One Touch Gold and you have an easy ash cleanout. The Smoke E Z has handles making removal of the center section easy, and they will come in handy on really long BBQ cooks because there is no door in the side to add charcoal or water as there is on the Weber Smokey Mountain. The fire ring configuration allows greater fuel capacity than the WSM.
Kits are available for standard 22.5" and 26.75" kettles. Our posted MSRP is for the 22.5" kit. The 26.75" kit is $80 more.
Published On: 8/1/2014 Last Modified: 2/21/2021
Meathead - Founder and publisher of AmazingRibs.com, Meathead is known as the site's Hedonism Evangelist and BBQ Whisperer. He is also the author of the New York Times Best Seller "Meathead, The Science of Great Barbecue and Grilling", named one of the "100 Best Cookbooks of All Time" by Southern Living.

---