About The AmazingRibs.com Food Temperature Safety Guides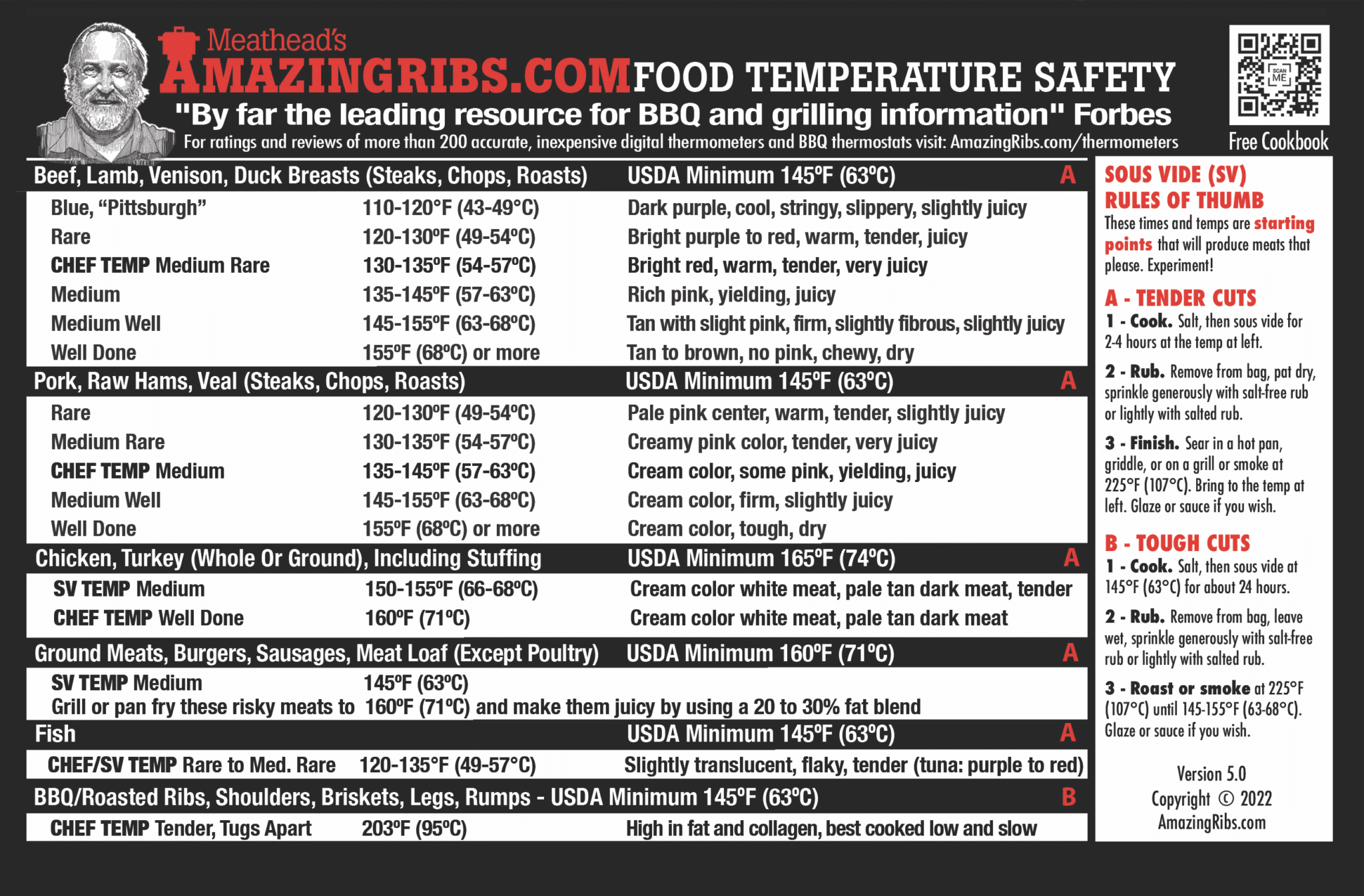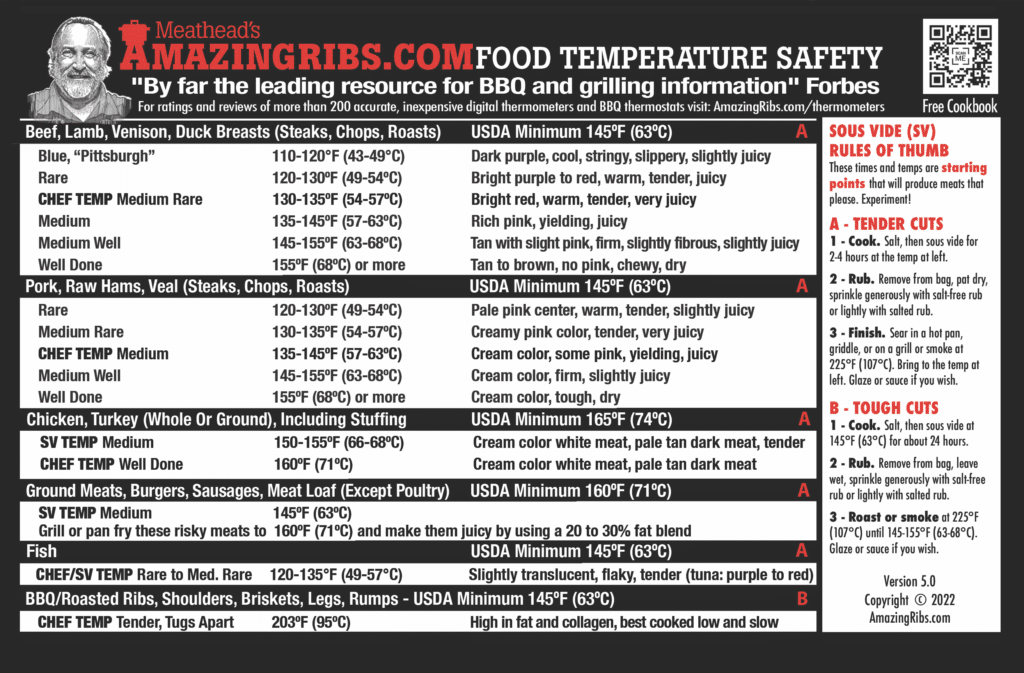 Let us thank you on behalf of your customers for keeping them informed and safe by giving them Food Temperature Safety Guide. These cards contain both USDA recommended and Chef recommended benchmark temperatures for meats. We all need to do a better job of teaching cooks the importance of digital thermometers. Please use these cards to help you sell them.
We will even provide you with a free acrylic stand so that you can make them readily available at your checkout counter or elsewhere in your store! Please stuff them in shopping bags. When you run low, just scan the QR code on the back of the acrylic stand and you can get as many as you need. Or if you prefer, send your request to Marketing@AmazingRibs.com.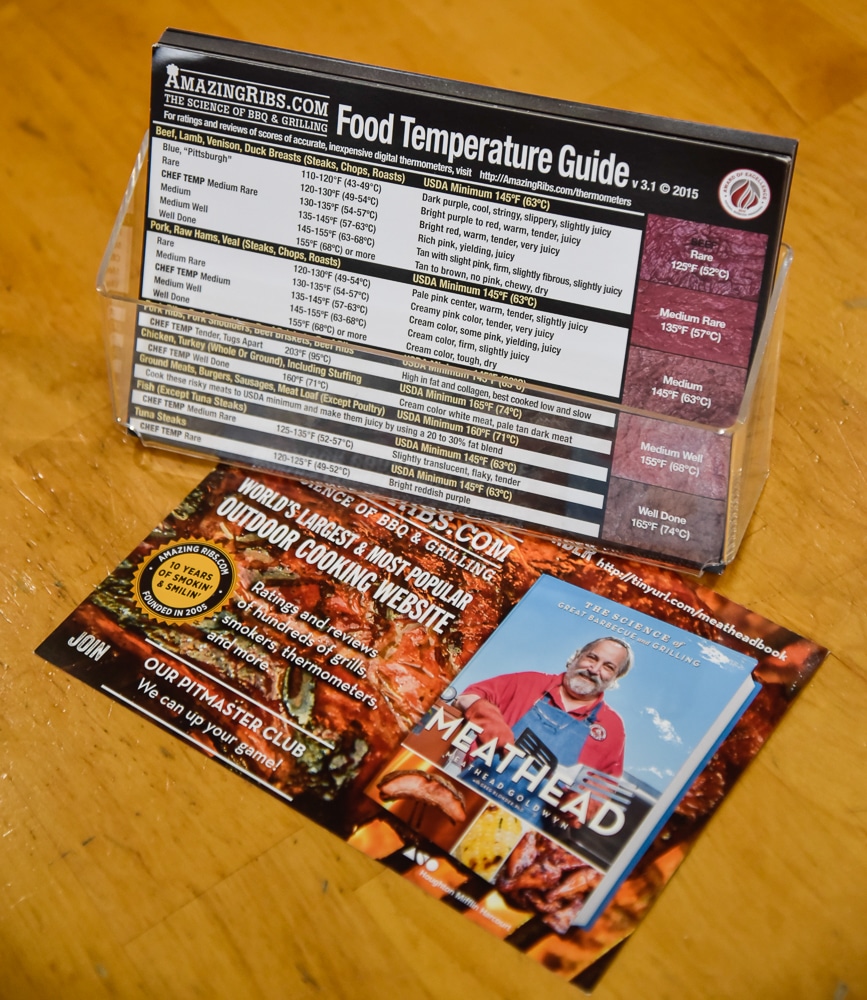 Each card is printed on 100-pound cardstock and they are perfect for your customers to display permanently on a refrigerator for quick and easy reference. The cards also have a QR code that enables them to get one of our Deep Dive ebooks for free, providing them with an in-depth info on their choice of steak, chicken, ribs, turkey, brisket, and sous-vide-que.