Italian Cuisine Meets French Cuisine On The Grill!
Spiedini is the Italian word for food cooked on skewers. It often features a single ingredient like chicken that's breaded and skewered then fried or grilled. This recipe goes one better by adding the flavors of French chicken cordon bleu with ham and cheese rolled up in chicken breasts. And there's another twist: Serrano ham and Manchego cheese give the dish some Spanish flair. No matter how you slice it, you get tons of flavor in every bite!
Spotlight on our favorite products
GrillGrates Take Gas Grills To The Infrared Zone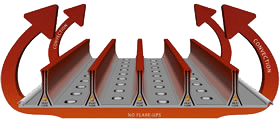 GrillGrates amplify heat, prevent flare-ups, make flipping foods easier, kill hotspots, flip over to make a fine griddle, and can be easily moved from one grill to another. Click here for more about what makes these grates so special.
– THIS IS NOT AN AD –
Our Pitmaster Club members post recipes in The Pitmaster Club forum, and occasionally we ask for permission to share the best recipes with the public. Here is an outstanding recipe from member treesmacker adapted for publication by Steve Nelson.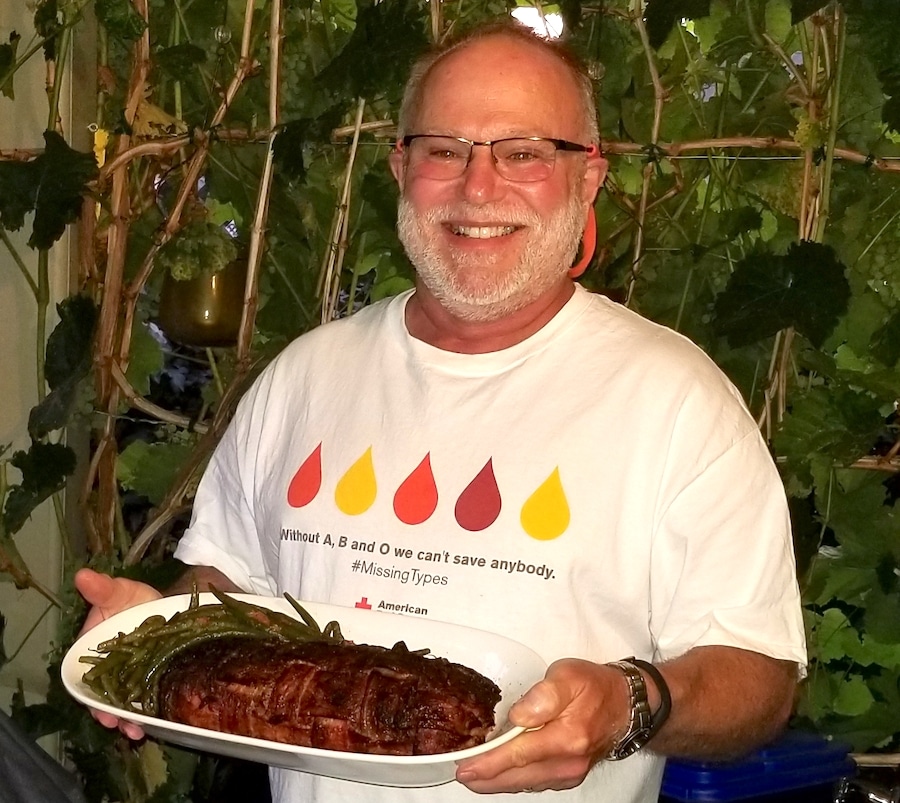 Say goodbye to boring old school kebabs and hello to these flavor packed grilled chicken spiedini. Thanks to Stan Hays and Tim O'Keefe at Operation BBQ for the inspiration for this recipe! 
Serve with: a chardonnay.
---
---
Makes:
---
Takes:
---
Ingredients
Chicken and Marinade
6

skinless boneless chicken breasts

(approximately 3-4 ounces (85-113.4 g) per breast)

1

cup

extra-virgin olive oil

3/4

cup

red wine vinegar

Grated zest from 1 lemon

1/4

cup

fresh lemon juice

4

cloves

minced garlic

1

bay leaf

1

tablespoon

fresh thyme leaves

1

tablespoon

chopped fresh oregano

1

tablespoon

chopped fresh basil

1

teaspoon

sugar

1

teaspoon

kosher salt

1

teaspoon

cracked black pepper

1

teaspoon

red pepper flakes
Dredge and Fill
1

cup

regular or Panko breadcrumbs

1/2

cup

grated Parmesan cheese

3

tablespoon

fresh parsley

1

cup

reserved marinade

6

thin slices Serrano ham or prosciutto

10

thin slices manchego or Swiss cheese

Cooking spray
Metric conversion:
These recipes were created in US Customary measurements and the conversion to metric is being done by calculations. They should be accurate, but it is possible there could be an error. If you find one, please let us know in the comments at the bottom of the page
Method
Prep. For the chicken and marinade, place the chicken breasts between two sheets of plastic wrap or in a resealable plastic bag. Pound the chicken breasts with a mallet until they reach a uniform 1/4-inch (6.4 mm) of thickness. Trim off any loose or odd shaped pieces: a uniform rectangular shape for rolling works best.

Combine the remaining marinade ingredients in a resealable bag. Pour out and reserve 1 cup (236.6 ml) marinade for later use. Add the chicken to the marinade in the bag, and marinate in the refrigerator for at least 4 hours or overnight if preferred.

Remove the breasts from the marinade and pat dry. Discard the marinade. Place each breast on a flat surface, and top with one piece of ham and two pieces of cheese. If necessary, cut the ham and cheese to fit the size of the chicken breast, or slightly smaller.

Roll each stuffed breast into a tight pinwheel. Each should be about 3" (7.6 cm) long. Hold them in place with two toothpicks inserted at about the 1" (2.5 cm) and 2" (5.1 cm) marks. Then cut the pinwheels in half between the toothpicks at about the 1 1/2" (3.8 cm) mark. You should be left with a total of 12 pinwheels, each about 1 1/2" (3.8 cm) wide and held by a toothpick.

For the dredge, begin by finely chopping the parsley and mincing the garlic. Combine the breadcrumbs, Parmesan, parsley and garlic in a flat dish. Dip each pinwheel in the reserved marinade until coated all around, then dredge in the breadcrumb mixture until fully breaded, patting it in to assure adherence. 

Skewer the pinwheels on long metal or a bamboo skewers, pushing through at roughly the same spot as the toothpick. Remove the toothpicks as you go or leave them in place if the pinwheels begin to unwind. It helps to use two skewers side by side for each pinwheel to help prevent spinning. With some space between each pinwheel, you should be able to fit 3 pinwheels per skewer.

Refrigerate the skewers for about 1 hour to allow the breading to set while you fire up your grill.

Fire up. Prepare a grill for direct cooking by placing one chimney full of pre-heated charcoal briquettes on the grill's charcoal grate to create a direct cooking zone. Adjust the grill vents bring the temperature to 300-325°F (148.9-162.8°C) at the grilling grate surface. If a gas grill is preferred, fire it up to the medium high temperature setting.

Cook. Coat the pinwheels all over with cooking spray, then place them directly over the heat on the grill. Cook until they are golden brown and have an internal temperature of 165°F (73.9°C), turning often to achieve even browning.

Serve. Remove the pinwheels from the skewers and serve hot. Warmed marinara sauce makes a good accompaniment.
---