Grilled Donuts? Sounds Wacky But Tastes Amazing!
Warm, freshly made donuts are one of the extravagances of modern life. But when donuts cool, they get stiff, dull, and not nearly as charming. Here's a simple way to re-warm and refresh a glazed donut and improve it with a brief trip to the grill. Plus, when grilled, the sugar on glazed donuts melts and caramelizes, deepening the flavor.
And when the caramelized glaze cools, it forms a crackingly crisp crust like the top of crème brulee. With just a quick trip to the grill, you can create a donut with a crisp sweet crust, and a soft, warm, puffy interior. Fill the donut with melted marshmallows and dunk it into creamy chocolate sauce and you've reached dessert nirvana. Let's have s'more!
This recipe is adapted with permission from Williams-Sonoma Grill School by Andrew Schloss and David Joachim. This book features more than 100 easy recipes and 30 essential lessons for cooking on fire.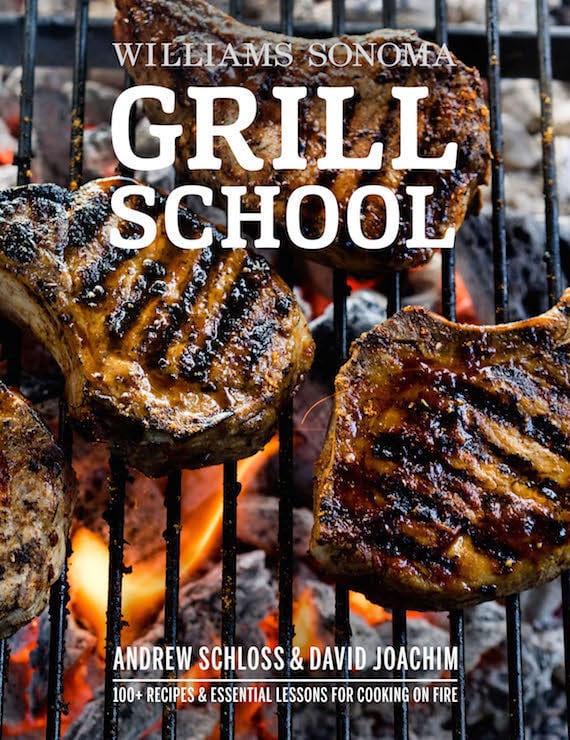 Who knew grilled dessert could be so easy? And so delicious! We guarantee that you'll be left wanting s'more.
Serve with: hot chocolate with mini marshmallows.
---
---
Makes:
---
Takes:
---
Ingredients
1 1/2

cups

unsweetened cocoa powder

1 1/2

cups

firmly packed brown sugar

Pinch of salt

2

cups

half-and-half

1 1/2

teaspoons

butter

8

marshmallows or 32 mini marshmallows

1/2

teaspoon

vanilla extract

6

glazed donuts

Cooking spray
Metric conversion:
These recipes were created in US Customary measurements and the conversion to metric is being done by calculations. They should be accurate, but it is possible there could be an error. If you find one, please let us know in the comments at the bottom of the page
Method
Fire up. Heat your grill for medium-low direct heat. You don't want the grill too hot or the sugar on the donuts will burn.

Make the chocolate sauce. In a large, heavy saucepan, stir together the cocoa powder, brown sugar, and salt. Add the half-and-half and whisk until the mixture is smooth. Place over medium heat, on your grill's side burner if you have one (or inside on your stovetop), and cook, stirring constantly with a wooden spoon or a heat-resistant spatula until the sauce comes to a boil. Reduce the heat to a gentle simmer and cook, stirring, until lightly thickened and very smooth, about 2 minutes. Keep warm.

Melt the marshmallows. In a small saucepan, combine the butter and marshmallows over medium heat and cook, stirring constantly, until smooth. Stir in the vanilla and remove from the heat.

Prep the donuts. Cut the donuts in half through the side like bagels. Sandwich a heaping spoonful of the marshmallow goo between the halves of each doughnut. Coat the doughnuts on both sides with cooking spray.

Grill the donuts. Put the donuts on the grate and cook, turning and rotating a few times, until they are browned but not burned, about 40 seconds per side. The sugar glaze should melt and caramelize.

Serve. Transfer the donuts to plates, and serve with the chocolate sauce for dunking.
---