AcuRite 00278 Review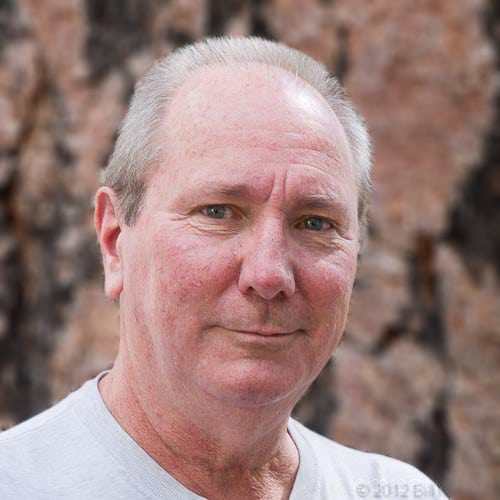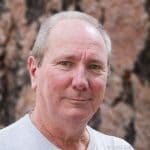 By: Bill McGrath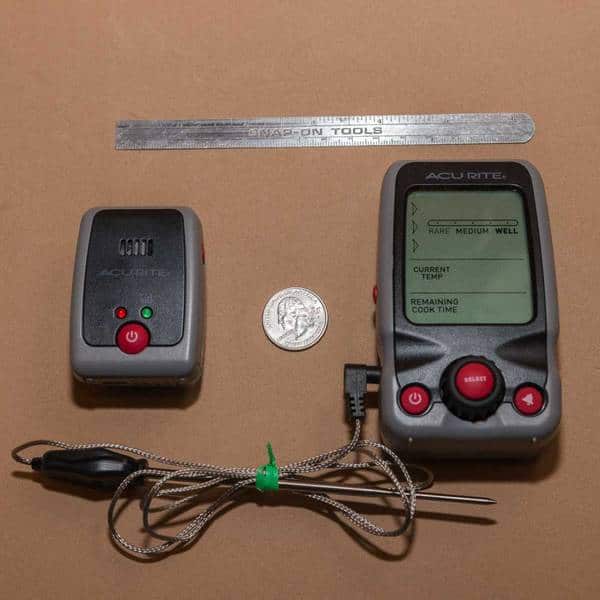 This transmitter and receiver pair will monitor food temperature via a leave-in-oven probe. The user can select the meat type and degree of doneness desired, and the unit will select the recommended temperature. This setting can be overridden by the user. There is also a built-in countdown timer. A remote receiver, good for up to 200′ (60m) from the transmitter, will give a visual and aural alarm when the target temperature is reached or the timer reaches zero. The display has a backlight feature that auto-shuts off.
The unit is accurate with good response time for an in-oven probe. The alarm is somewhat anemic and can be missed in a noisy environment. The remote has a vibrate mode in addition to the audible beeper. Setup and use are straightforward, although the button to turn the unit off doesn't require a prolonged press, making it easy to turn the unit off accidentally.
The manufacturer's contact information, including telephone number, e-mail address and website, are in the user's manual. The unit comes with a one year limited warranty. There is no certificate of calibration.
We give this unit a Silver medal rating for its low price, ease of use, robust construction, and accuracy.
Thermometer Function:

Leave in Food, Wireless Remote

Item Price:

$ 39.95

Where to buy (buying from this supplier supports this website):

Probe:

Length: 4.75" (120mm), diameter: 0.158" (4mm), tip: 0.1" (2.5mm), cable: 3' (.9m)

Battery Type:

3xAA & 3xAAA, not incl.

Battery Life:

not specified

Safe Operating Range:

not specified

Min & Max Temp:

-40 to 450ºF (-40 to 232ºC)

Display Precision:

1º

Actual Temp at 32 Degrees:

33

Actual Temp at 130 Degrees:

131

Actual Temp at 225 Degrees:

225

Actual Temp at 325 Degrees:

325

Speed from 32 to 212 Degrees:

12

Speed from 32 to 212 Degrees:

13

Numbers Display Size:

Temperature: 1/2" (13mm)

Water Resistance Rating:

not specified

Weight:

~1/2 lb.(227g)

C/F Switch:

Built in CF switch

Backlight:

Built in Backlight

Color Options:

Gray

Thermometer Connection:

RF

App:

No

Logging:

No

Included:

Display, Probe, Remote pager, manual

Alarms:

Visible, audible
Published On: 5/7/2014 Last Modified: 1/28/2021
Bill McGrath - Bill McGrath is AmazingRibs.com's Thermometer Maven. He has sophisticated equipment, an electrical engineering degree from Cornell University, and an MBA (almost) from UC Berkeley. Despite being mostly retired, he is still the person responsible for developing and updating all of ExxonMobil's training modules.

---