Cappec Glow KTH06 Review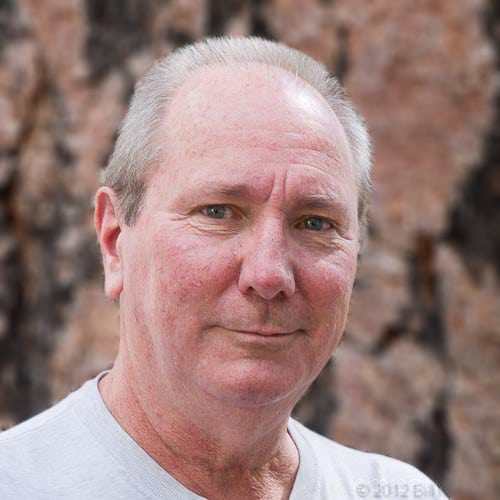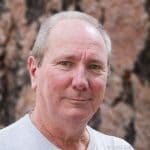 By: Bill McGrath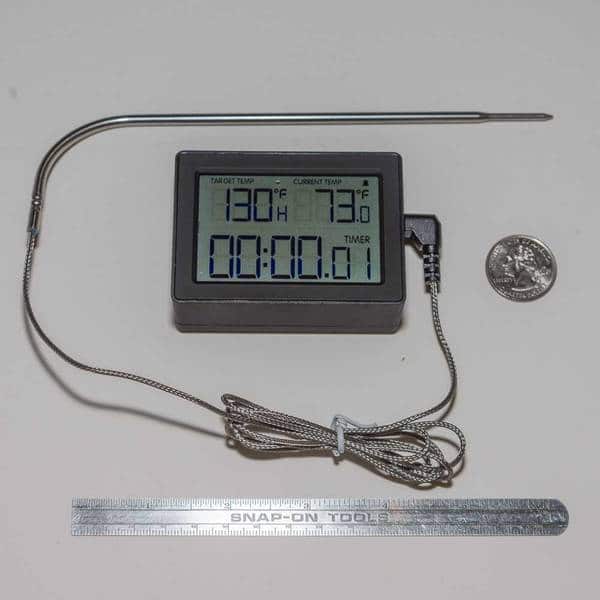 The Cappec "Glow" KTH06 is a single channel leave-in food thermometer with a timer feature. The display is a rectangular box with a magnet on the back to affix it to a metal surface. There is an audible alarm when either the count-down timer reaches zero or a set temperature is reached, although it is not very loud.
The large, clear, backlit display shows the probe temperature and the set temperature, as well as the status of the timer. You can use the set feature to trigger on either a rising or falling temperature, but not both simultaneously. Most users will set it to sound on rising temperature, as when a target food temperature is reached. The audible alarm can be turned on or off. The thermometer comes with a meat temperature guide with both "gourmet" and USDA recommendations.
The timer acts as either a count-up or a count-down mode. When used in the latter, the audible alarm will sound when the timer reaches zero. The timer can be set up to 99 hours and 59 minutes in one minute increments.
The specifications say the unit should read to -4ºF., but in practice, the display showed dashes below about 40ºF. Otherwise, the accuracy was acceptable if not excellent. Because the unit did not read down to 32º, our slew rate measurement is based on how long it took for the display to show dashes. However, this measurement is not really critical for a thermometer of this type.
At less than $15, this is a good value. The manufacturer provides a website and e-mail address if the customer needs help, but no address or telephone number. It carries a one year limited warranty. We'll give it a Bronze medal for adequate performance and a low price.
Thermometer Function:

Leave in Food, Leave in Cooker

Item Price:

$ 12.95

Where to buy (buying from this supplier supports this website):

Probe:

Length: 6" (15cm), diameter: 0.16" (4mm), tip: 0.10" (2.5mm), cable: 40" (1m)

Battery Type:

2xAAA (supplied)

Battery Life:

Not specified

Safe Operating Range:

Not specified

Min & Max Temp:

-4 to 482ºF (-20 to 250ºC) (see narrative)

Display Precision:

0.1º

Actual Temp at 32 Degrees:

n/a

Actual Temp at 130 Degrees:

130.1

Actual Temp at 225 Degrees:

223.8

Actual Temp at 325 Degrees:

329.5

Speed from 32 to 212 Degrees:

15

Speed from 32 to 212 Degrees:

11

Numbers Display Size:

Temp: 0.5" (12.5mm), Timer: 0.62" (15mm)

Water Resistance Rating:

Not specified

Weight:

4.25 oz. (120g)

C/F Switch:

Built in CF switch

Backlight:

Built in Backlight

Color Options:

Black

Included:

Thermometer display, probe, instructions, temp guide, magnet

Alarms:

Audible/Visible
Published On: 1/30/2016 Last Modified: 1/28/2021
Bill McGrath - Bill McGrath is AmazingRibs.com's Thermometer Maven. He has sophisticated equipment, an electrical engineering degree from Cornell University, and an MBA (almost) from UC Berkeley. Despite being mostly retired, he is still the person responsible for developing and updating all of ExxonMobil's training modules.

---