Cooper DTT361 Cooking Thermo-Timer Review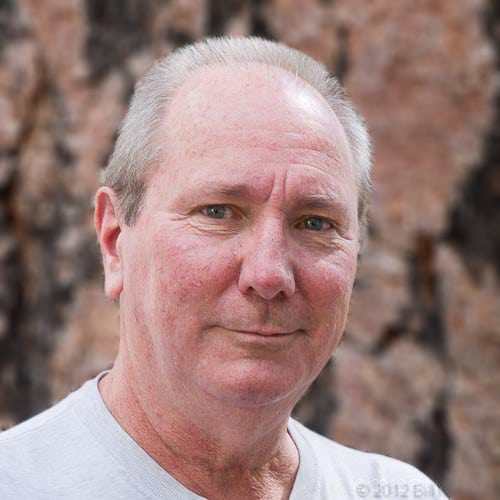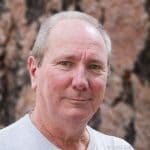 By: Bill McGrath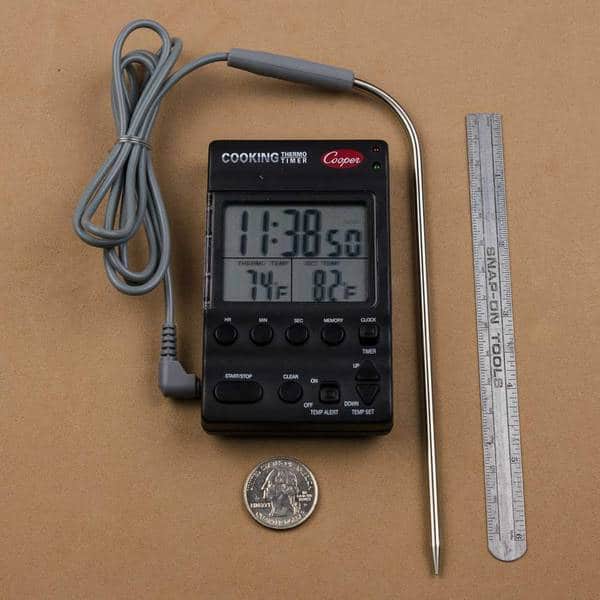 The Cooper DTT361 is a compact leave-in food/cooker thermometer with a clock/timer function. It will annunciate when a timer expires or a set temperature is reached using a flashing LED and a beeper.
The unit uses a single silicone-clad cable sensor that can be inserted into food or used to measure cooker temperature. The alarm temperature is set using up and down buttons, and the alarm can be turned off, if desired. There is also an down counter that will trigger an alarm. Using hour, minute and second buttons, the maximum time is 23:59:59. When a time is set, there is a memory button that will capture the setting if that same timer interval needs to be used again. Pressing the memory button will reload the previously-stored time. When not using the timer, a clock displaying the tiime of day is displayed.
The unit displays excellent accuracy, always within a degree.
The manufacturer's contact info, including address, telephone number, and website, and operating instructions are printed on the packaging material. The unit is covered by a one year limited warranty.
We give this a Silver medal for performance and price in a basic configuration.
Thermometer Function:

Leave in Food, Leave in Cooker

Item Price:

$ 31.73

Where to buy (buying from this supplier supports this website):

Probe:

Length: 6" (150mm), diameter: 0.16" (4mm), cable: 36" (91cm)

Battery Type:

1xAAA (included)

Battery Life:

Not specified

Safe Operating Range:

Not Specified

Min & Max Temp:

32 to 392ºF (0 to 200ºC)

Display Precision:

1º

Actual Temp at 32 Degrees:

Lo (below 32º)

Actual Temp at 130 Degrees:

128

Actual Temp at 225 Degrees:

224

Actual Temp at 325 Degrees:

325

Speed from 32 to 212 Degrees:

41

Speed from 32 to 212 Degrees:

36

Numbers Display Size:

Time: 0.69" (17.5mm), Temp: 0.44" (11mm)

Water Resistance Rating:

Not specified

Weight:

3.6oz (106g)

C/F Switch:

Built in CF switch

Backlight:

No Backlight

Color Options:

Black

App:

No

Logging:

No

Included:

Readout, probe, magnet mount, instructions

Alarms:

Audible/Visible
Published On: 6/26/2014 Last Modified: 1/28/2021
Bill McGrath - Bill McGrath is AmazingRibs.com's Thermometer Maven. He has sophisticated equipment, an electrical engineering degree from Cornell University, and an MBA (almost) from UC Berkeley. Despite being mostly retired, he is still the person responsible for developing and updating all of ExxonMobil's training modules.

---