Maverick ET-7 Dual Probe Remote Review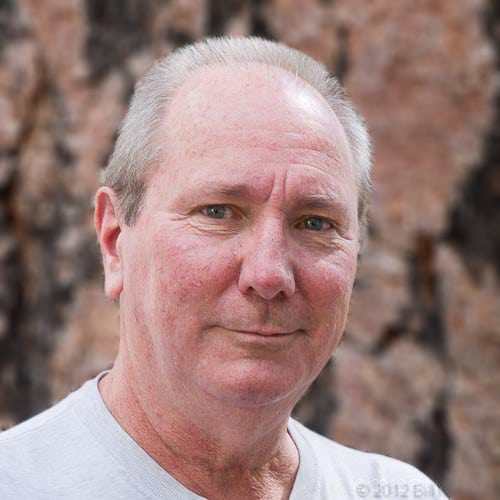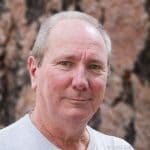 By: Bill McGrath
This two-probe remote unit has some interesting features, fair accuracy, and a few glitches. Two temperatures can be monitored simultaneously and two timers can run simultaneously. The receiver has a jack to accept a single probe if using the remote feature is not desired. This unit will not annunciate a loss of signal from the transmitter for nearly ten minutes, a potentially serious flaw. There is no backlight, so reading the display in poor light could be challenging. There is a hinged foot on the rear of both the transmitter and receiver to allow each to stand up.
Only one probe's temperature is displayed at a time. Each temperature can be displayed statically, or the display can alternate between the two probes every few seconds. The alarm temperatures can be set independently from one of two data tables, A and B. The values in table B are user settable. The change to one doneness setting is applied to each setting for a given meat type. So, if you reduce the 170º well-done setting for beef to 160º, all the other beef temperatures will be reduced by 10º – something of an odd approach. However, any changes to table B's values will revert back to the standard settings if the unit it turned off. Fortunately, there is a standby position on the power switch that will maintain the clock settings and the user's temperature settings. If the unit is turned off, all user settings, including the time, are lost.
There are two independent timers that can count up or down, and an alarm will sound when a count down reaches zero. Both timers can be run simultaneously, and individually controlled. The maximum time up or down is 24 hours.
The manufacturer's contact information, including address, website and telephone number, is found in the owner's manual. The unit is covered by a 90-day limited warranty.
The lack of an alarm in the event of signal loss from the transmitter, the only fair accuracy, and the loss of user settings when powered down prevent this unit from getting a better rating, but we'll still give it a Bronze medal for features and price.
Thermometer Function:

Leave in Food, Leave in Cooker, Wireless Remote

Item Price:

$ 39.41

Where to buy (buying from this supplier supports this website):

Probe:

(2) Length: 5.75" (14.5cm), diameter: 0.16" (4mm), cable: 3.5' (1m)

Battery Type:

2xAA & 2xAAA (included)

Battery Life:

not specified

Safe Operating Range:

Not specified

Min & Max Temp:

14 to 410ºF (-10 to 210ºC)

Display Precision:

1º

Actual Temp at 32 Degrees:

Probe 1: 34, probe 2: 34

Actual Temp at 130 Degrees:

Probe 1: 132, probe 2: 132

Actual Temp at 225 Degrees:

Probe 1: 227, probe 2: 229

Actual Temp at 325 Degrees:

Probe 1: 329, probe 2: 332

Speed from 32 to 212 Degrees:

Probe 1: 40, probe 2: 30

Speed from 32 to 212 Degrees:

Probe 1: 40, probe 2: 50

Numbers Display Size:

Temp: 0.44" (11mm), time: 0.56" (14mm)

Water Resistance Rating:

No

Weight:

10.4oz (295g)

C/F Switch:

Built in CF switch

Backlight:

No Backlight

Color Options:

Silver

Thermometer Connection:

RF

App:

No

Logging:

No

Included:

2 probes, transmitter, receiver, manual

Available Accessories:

None

Alarms:

Visible, audible
Published On: 5/7/2014 Last Modified: 1/28/2021
Bill McGrath - Bill McGrath is AmazingRibs.com's Thermometer Maven. He has sophisticated equipment, an electrical engineering degree from Cornell University, and an MBA (almost) from UC Berkeley. Despite being mostly retired, he is still the person responsible for developing and updating all of ExxonMobil's training modules.

---