Maverick LT-03 Laser-Guided Infrared Thermometer Review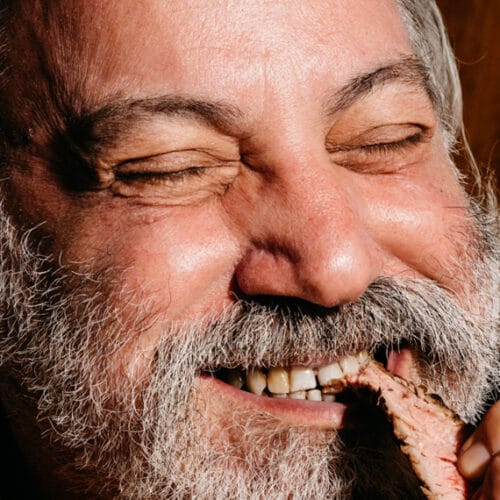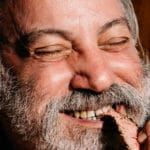 By: Meathead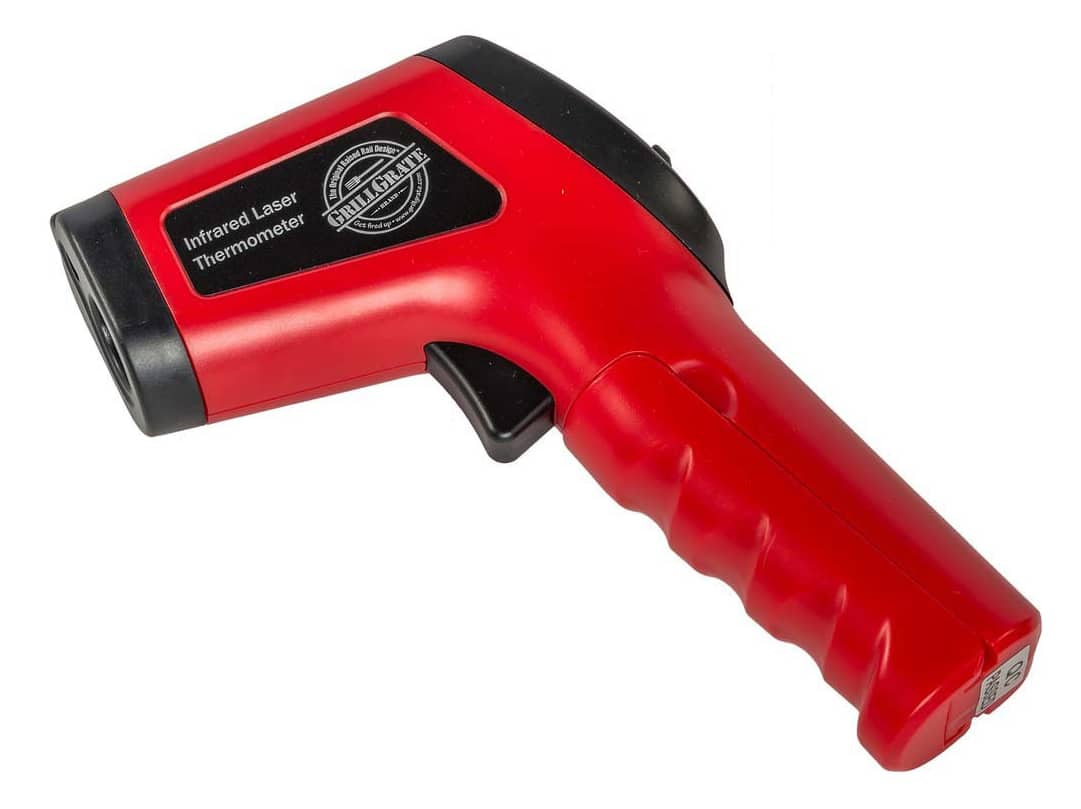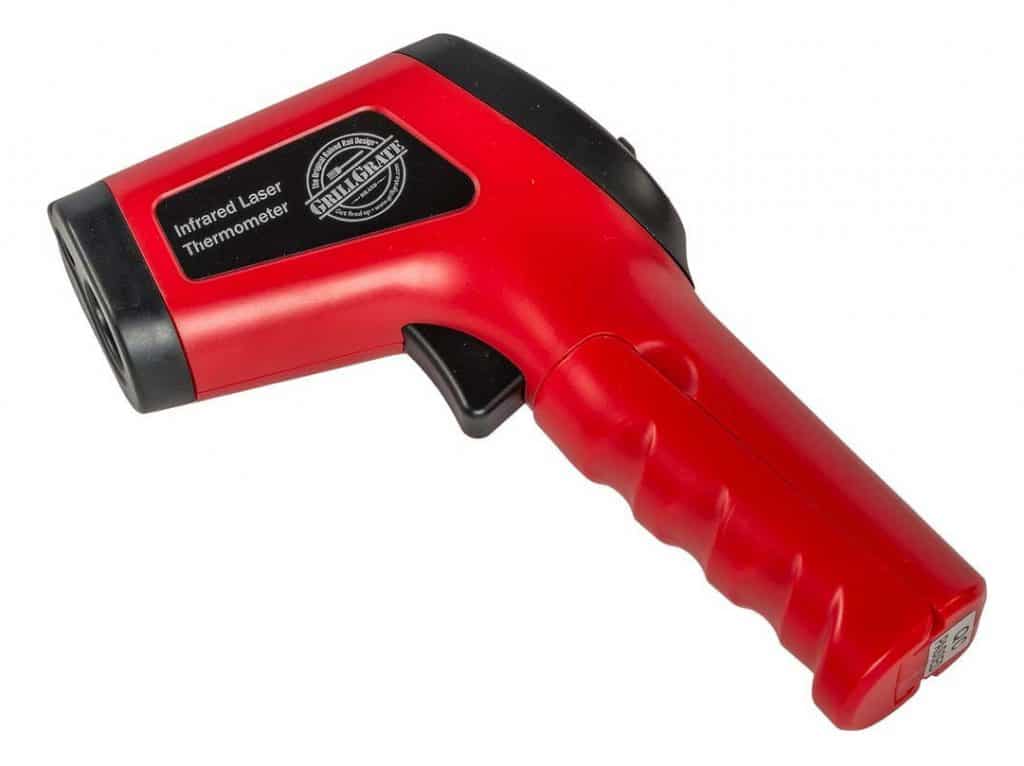 Infrared laser guns are really kewl looking, but they are not a necessity for the outdoor cook. They are designed to read the temperature of a hot surface like a griddle or a frying pan. They cannot accurately read meat temp nor can they measure the temp of a grate or the air inside a grill. You point the gun at a surface like a frying pan, pull the trigger, and it puts a laser beam on the target. Don't let the laser fool you, it is only a targeting aid, the actual surface being read is larger than the laser, so it cannot measure something narrow like the grates on your grill.
This model measures from -58 to 1022°F and it is powered by two AA batteries (included). It works best on dark surfaces and doesn't always read accurately on shiny stainless steel pans or liquids. But because cast iron is slow slow to heat up, I use mine occasionally to determine if my cast iron griddle is the right temp and for frying occasionally.
Where it has really come in handy is for locating cold spots on exterior walls of my house and areas around my windows that leak. If you use a griddle or cast iron pan a lot, or an old house, then this is a useful tool. Otherwise, save your money.
IMPORTANT! This thermometer is bundled with the Award Winning AmazingRibs.com All-Weather Meat Temperature Magnet that I wrote. There are other companies selling this thermometer on Amazon, and some are falsely promising the magnet. You can ONLY get the Meathead designed temp guide with this thermometer by clicking this link below.
Thermometer Function:

Infrared Gun

Item Price:

$ 29.99

Where to buy (buying from this supplier supports this website):

Probe:

None

Battery Type:

9 Volt

Battery Life:

better than 8 hours

Safe Operating Range:

32 to 122ºF (0 to 50ºC)

Min & Max Temp:

-22 to 1200ºF (-50 to 650ºC)

Display Precision:

0.1º

Speed from 32 to 212 Degrees:

Not applicable

Numbers Display Size:

0.625" (16mm)

Water Resistance Rating:

Not specified

Weight:

7 oz (200 g)

C/F Switch:

Built in CF switch

Backlight:

Built in Backlight

Auto shutoff:

1

Color Options:

Red

App:

None

Logging:

No

Included:

Thermometer, instruction, batteries

Available Accessories:

None

Alarms:

None
Published On: 6/6/2014 Last Modified: 1/25/2021
Meathead - Founder and publisher of AmazingRibs.com, Meathead is known as the site's Hedonism Evangelist and BBQ Whisperer. He is also the author of the New York Times Best Seller "Meathead, The Science of Great Barbecue and Grilling", named one of the "100 Best Cookbooks of All Time" by Southern Living.

---