Perfect Draft BBQ Blower 2.0 Review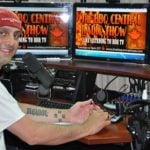 By: Greg Rempe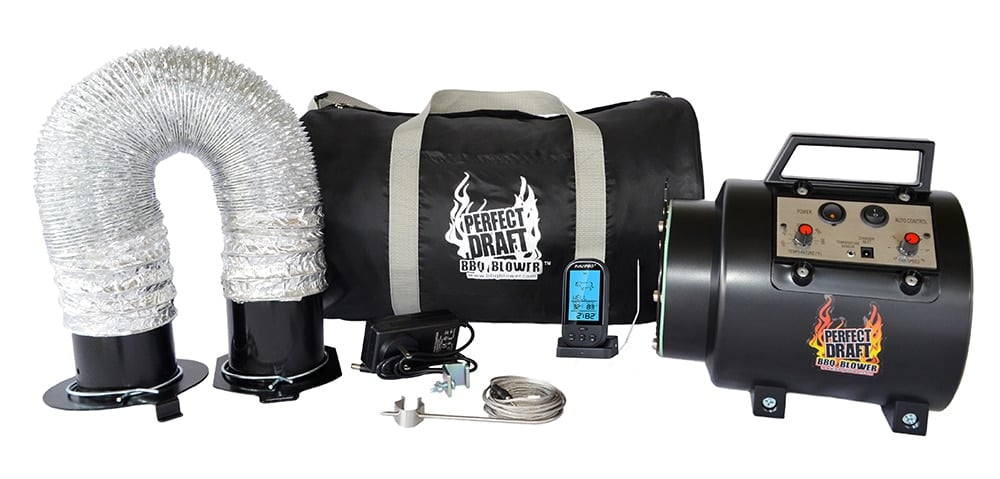 The Perfect Draft BBQ Blower 2.0 is a temperature controller for offset and reverse flow smokers and large charcoal grills. It has a thermostat with a variable speed fan that can automatically control your smoker's temperature. You set the desired temperature and it controls the amount of air reaching the fuel which controls the temperature, even after you add fuel. It can also be set to a steady rate of airflow, which comes in handy when lighting your fire.
Perfect Draft consists of a blower unit, an adapter that attaches to your cooker, a flexible hose attachment, mounting hardware, a temperature probe that goes into the cooking chamber and connects to the blower with a cable, and a carry/storage bag. It has an on board re-chargeable 12 volt battery with a run time of over 17 hours on a single charge. Version 2.0 features a newly designed circuit board and a new probe with grill clip on an 8 foot braided wire cover. The unit comes with a one-year warranty. 
You need to be thoughtful about where you place the temperature probe, especially if you have upper and lower cooking racks. The temperature can be different on each rack, so choose a spot that captures the best overall temperature in your cooking chamber. For an accurate reading, be sure the probe does not touch the food.
I have used Perfect Draft many times on my Lang 36 reverse flow offset smoker, and it has performed as advertised each time. The fan cycles on and off, maintaining a steady temperature in the cooker and making long cooks much easier. I would like to see a more permanent mounting option, so when you find the temperature sweet spot in your cooker, you could stick the temperature probe right there and be done with it. Other than that, I've been very happy with the construction and performance of this unit.
Do you absolutely need the Perfect Draft to run your off-set or big charcoal cooker? Of course not! Is it a nice item to have to help with burn efficiency and allow you a little more freedom to roam in between adding fuel and checking on the cooker? Definitely yes! Personally, I think it is worth the buy.
Thermometer Function:

Thermostats/Temperature Controllers

Item Price:

$ 255.00

Where to buy (buying from this supplier supports this website):

Speed from 32 to 212 Degrees:

n/a

C/F Switch:

No CF swich

Backlight:

No Backlight
Published On: 11/29/2018 Last Modified: 1/25/2021