Polder 307T Preprogrammed Cooking Thermometer Review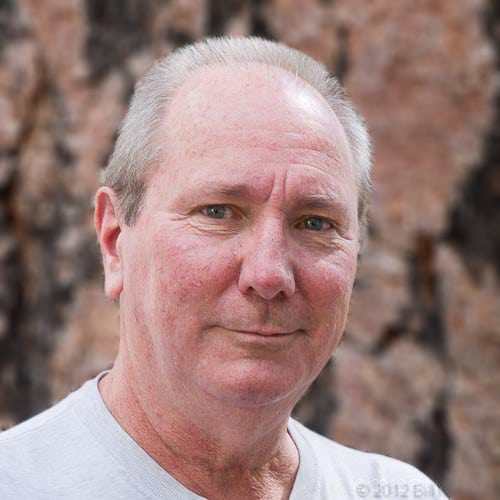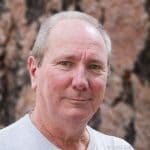 By: Bill McGrath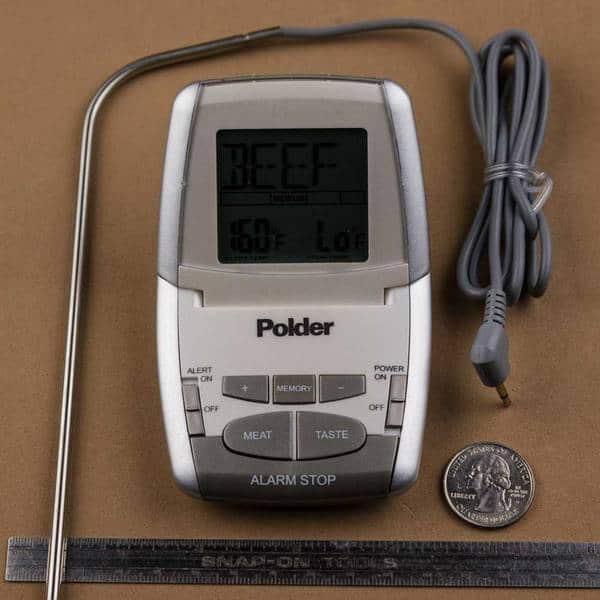 This in-oven/in-food thermometer has a hinged readout, pre-programmed temperatures, and pre-done warning alarms. Accuracy is good, and the probe/readout is faster to respond than most in-food thermometers. There is no timer function or backlight. There are magnets on the rear of the unit to fasten it to a metal surface.
The readout has the usual USDA doneness temperatures programmed into the unit. These can be modified to the user's preferences, but these are reset to the default values when the unit is switched off. The alarm function includes a pre-alert as the temperature approaches the chosen value and an over-cooked indicator when the actual temperature exceeds the chosen value by 10ºF.
The manufacturer's contact info, including address, telephone number, e-mail and website, is found in the instruction sheet. The unit is covered by a one-year warranty.
The thermometer performs as promised. It has good accuracy and faster response times than are really necessary for this type of unit. Construction is solid, and the probe cable has a silicone sheath. Nothing outstanding, but nothing to complain about. We give it a Bronze medal for meeting expectations.
Thermometer Function:

Leave in Food

Item Price:

$ 29.99

Where to buy (buying from this supplier supports this website):

Probe:

Length: 6" (15cm), diameter: 0.16" (4mm), cable: 4' (1.2m)

Battery Type:

1xAAA (included)

Battery Life:

not specified

Safe Operating Range:

Not Specified

Min & Max Temp:

32 to 392ºF (0 to 200ºC)

Display Precision:

1º

Actual Temp at 32 Degrees:

Lo

Actual Temp at 130 Degrees:

129

Actual Temp at 225 Degrees:

224

Actual Temp at 325 Degrees:

325

Speed from 32 to 212 Degrees:

14

Speed from 32 to 212 Degrees:

9

Numbers Display Size:

Temp: 0.38" (10mm)

Water Resistance Rating:

not specified

Weight:

3.2oz (91g)

C/F Switch:

Built in CF switch

Backlight:

No Backlight

Color Options:

White

App:

No

Logging:

No

Included:

Thermometer, probe, battery, instructions

Available Accessories:

None

Alarms:

Audible/Visible
Published On: 5/7/2014 Last Modified: 1/25/2021
Bill McGrath - Bill McGrath is AmazingRibs.com's Thermometer Maven. He has sophisticated equipment, an electrical engineering degree from Cornell University, and an MBA (almost) from UC Berkeley. Despite being mostly retired, he is still the person responsible for developing and updating all of ExxonMobil's training modules.

---