Polder 362-90 Digital In-Oven Thermometer with Timer Review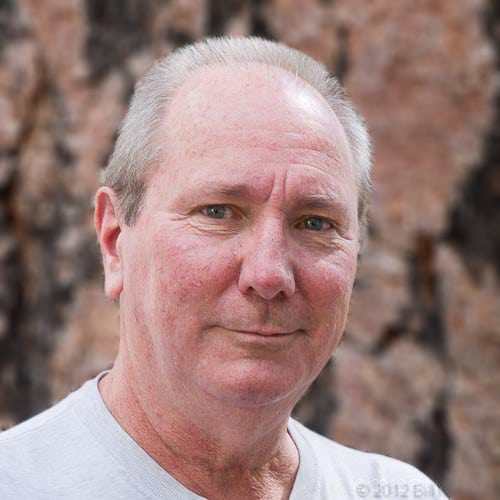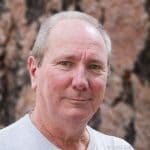 By: Bill McGrath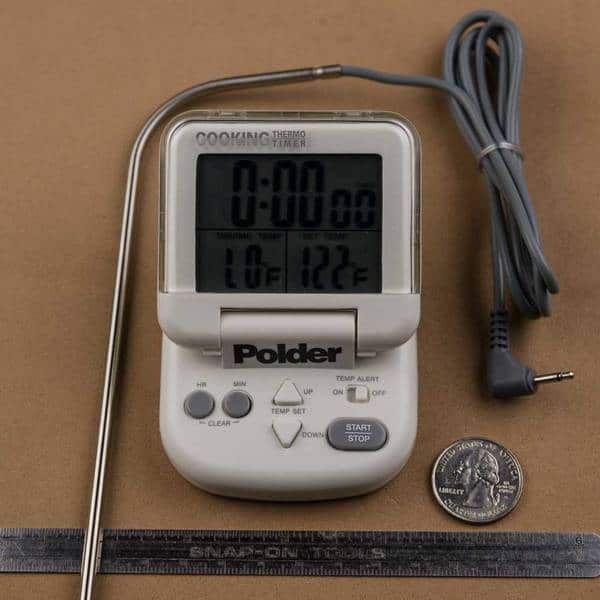 This in-oven/in-food thermometer/timer has basic features and good accuracy. The unit comes with a probe whose cable is sheathed in silicone.
The thermometer does not have any preprogrammed meat/doneness combinations. The user sets the desired temp and an alarm sounds when that temp is reached. There is also a count-down timer that can be set to the desired hours and minutes. When it reaches zero, an alarm sounds, the display flashes, and it switches to a count-up mode so the user can see how far past the set time he/she is. The timer can be stopped and restarted at will. There is an F/C switch on the bottom, and magnets to attach the unit to a metal surface. The instruction sheet has recommended temperatures that conform to USDA standards for a variety of meat types.
The manufacturer's contact info, including address, is found on the instruction sheet. The unit is covered by a one-year limited warranty.
This is a reasonable choice for a cook who wants to make her/his own decisions on cooking temperatures without wading through a menu structure to select meat/doneness combinations that are invariably too conservative. This unit does that it says with good accuracy and an easy-to-master user interface. We give it a Bronze medal as a good buy.
Thermometer Function:

Leave in Food, Leave in Cooker

Item Price:

$ 24.99

Where to buy (buying from this supplier supports this website):

Probe:

Length: 6" (15cm), diameter: 0.16" (4mm), cable: 4' (1.2m)

Battery Type:

1xAAA (included)

Battery Life:

not specified

Safe Operating Range:

Not Specified

Min & Max Temp:

32 to 392ºF (0 to 200ºC)

Display Precision:

1º

Actual Temp at 32 Degrees:

Lo

Actual Temp at 130 Degrees:

128

Actual Temp at 225 Degrees:

225

Actual Temp at 325 Degrees:

325

Speed from 32 to 212 Degrees:

28

Speed from 32 to 212 Degrees:

26

Numbers Display Size:

Temp: 0.44" (11mm), Time: 0.69" (17mm)

Water Resistance Rating:

No

Weight:

3.5oz (100g)

C/F Switch:

Built in CF switch

Backlight:

No Backlight

Color Options:

White

App:

No

Logging:

No

Included:

Probe, readout, instructions

Available Accessories:

None

Alarms:

Audible/Visible
Published On: 5/7/2014 Last Modified: 1/28/2021
Bill McGrath - Bill McGrath is AmazingRibs.com's Thermometer Maven. He has sophisticated equipment, an electrical engineering degree from Cornell University, and an MBA (almost) from UC Berkeley. Despite being mostly retired, he is still the person responsible for developing and updating all of ExxonMobil's training modules.

---