Polder THM-160 Safe-Serve Instant Read Thermometer Review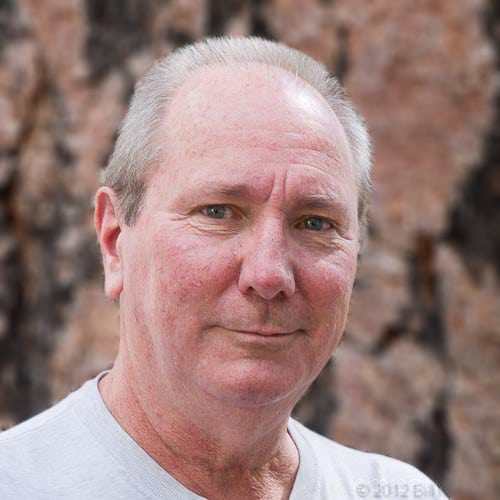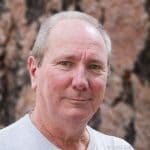 By: Bill McGrath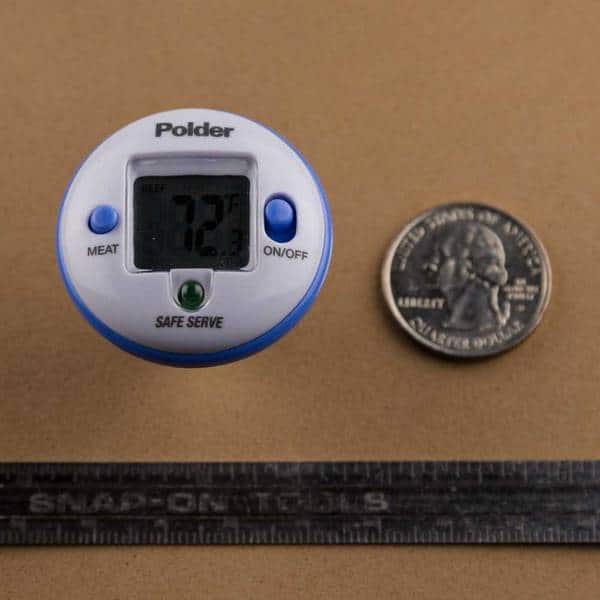 This fragile thermometer has a slow response time and unrealistically high safe serve temperatures. It is also plagued by a design prone to reducing the probe's sensitivity when the battery is changed. It cannot be left in the oven while cooking.
There is a green LED on this unit that will flash when its idea of a safe serving temperature is reached. It uses 160ºF (there is no Celcius capability) as the safe temperature for beef, lamb, and pork, 180ºF for poultry, and 145ºF for fish. Safe apparently means overcooked by most reasonable measures. It has one of those irritating predictive algorithms that captures/holds temperature measurements and thwarts direct reading.
Changing the battery is likely to pull the sensor from the tube of the probe, making continued responsiveness questionable. The unit has no sealing against water ingress, so the longevity of this probe is doubtful.
The manufacturer's contact info, including address, telephone number, e-mail and website, is found on the packaging and the instruction sheet. The unit is covered by a one year warranty.
Given the slow response time, unrealistic safety levels, and the fragile design and construction, it would be hard to recommend this unit to a serious cook.
Thermometer Function:

Hand Held

Item Price:

$ 12.99

Where to buy (buying from this supplier supports this website):

Probe:

Length: 4.38" (112mm), diameter: 0.16" (4mm)

Battery Type:

CR2016 (included)

Battery Life:

not specified

Safe Operating Range:

Not Specified

Min & Max Temp:

32 to 212ºF (0 to 100ºC)

Display Precision:

0.1º

Actual Temp at 32 Degrees:

33.1

Actual Temp at 130 Degrees:

131.2

Actual Temp at 225 Degrees:

n/a

Actual Temp at 325 Degrees:

n/a

Speed from 32 to 212 Degrees:

20

Speed from 32 to 212 Degrees:

11

Numbers Display Size:

0.34" (9mm)

Water Resistance Rating:

no

Weight:

0.75oz (20g)

C/F Switch:

No CF swich

Backlight:

No Backlight

Color Options:

White

App:

No

Logging:

No

Included:

Thermometer, probe sheath

Available Accessories:

None

Alarms:

Green LED
Published On: 5/7/2014 Last Modified: 1/25/2021
Bill McGrath - Bill McGrath is AmazingRibs.com's Thermometer Maven. He has sophisticated equipment, an electrical engineering degree from Cornell University, and an MBA (almost) from UC Berkeley. Despite being mostly retired, he is still the person responsible for developing and updating all of ExxonMobil's training modules.

---