ProAccurate TCT572 Review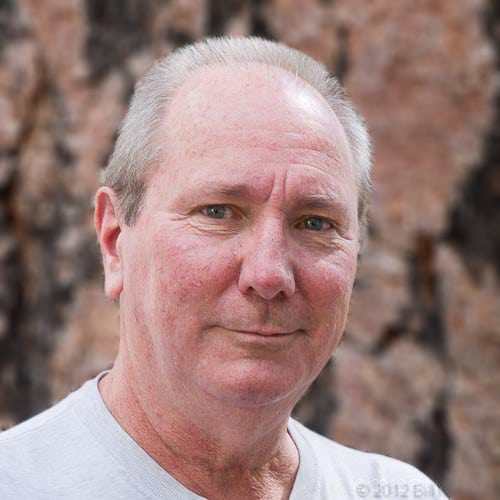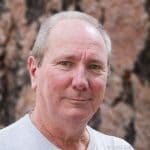 By: Bill McGrath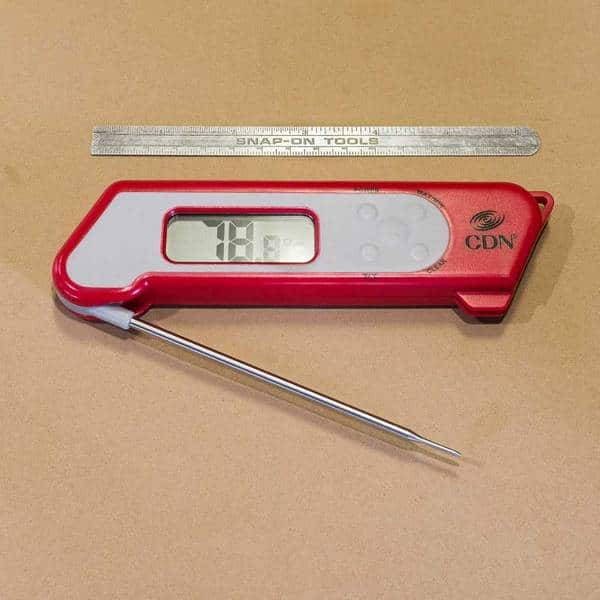 The CDN ProAccurate TCT572 is a full-featured hand-held instant-read thermometer that has good performance and a reasonable price. It has a USDA food temperature guide on the back for reference. The unit cannot be left in the oven while cooking.
Unlike many folding thermometers, this unit turns on and off via a button on the face. Other buttons are the ºF/ºC selector, a backlight and min/max readouts that can be independently reset. The unit can also be calibrated using a control on the rear of the unit.
Accuracy was very good and the response times are also short, an important feature for this type of thermometer. The unit is splash-resistant but it cannot be submerged. The large LCD display is easy to read.
The unit comes with a certificate of calibration at three different temperatures, but the results of the measurements are not given – an odd arrangement. The manufacturer's contact info is given in the instruction sheet, including name, address, website, telephone and e-mail. The unit is covered by a five-year limited warranty.
We give this a Gold medal for excellent accuracy, fast response, a full feature set and a moderate price.
Thermometer Function:

Hand Held

Item Price:

$ 71.99

Where to buy (buying from this supplier supports this website):

Probe:

Length: 4.33" (110mm), diameter: 0.138" (3.5mm), tip: 0.065" (1.65mm)

Battery Type:

2xCR2032 (supplied)

Battery Life:

Not specified

Safe Operating Range:

-4 to 149ºF (-20 to 65ºC)

Min & Max Temp:

-58 to 572°F (-50 to 300°C)

Display Precision:

0.1º

Actual Temp at 32 Degrees:

32.2

Actual Temp at 130 Degrees:

130.1

Actual Temp at 225 Degrees:

225.3

Actual Temp at 325 Degrees:

324.6

Speed from 32 to 212 Degrees:

5

Speed from 32 to 212 Degrees:

7

Numbers Display Size:

0.625" (16mm)

Water Resistance Rating:

Yes, but not submersible

Weight:

3.1 oz. (88g)

C/F Switch:

Built in CF switch

Backlight:

Built in Backlight

Adjustable Options:

1

Auto shutoff:

1

Color Options:

Red, Yellow

Thermometer Sensor:

Thermocouple

App:

None

Logging:

No

Included:

Thermometer, instructions, certificate of calibration

Alarms:

None
Published On: 1/13/2015 Last Modified: 1/25/2021
Bill McGrath - Bill McGrath is AmazingRibs.com's Thermometer Maven. He has sophisticated equipment, an electrical engineering degree from Cornell University, and an MBA (almost) from UC Berkeley. Despite being mostly retired, he is still the person responsible for developing and updating all of ExxonMobil's training modules.

---