Supermechanical Range Temperature Probe Rated And Reviewed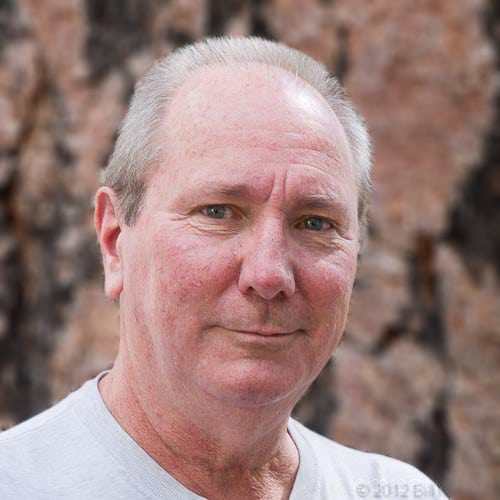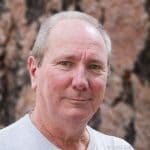 By: Bill McGrath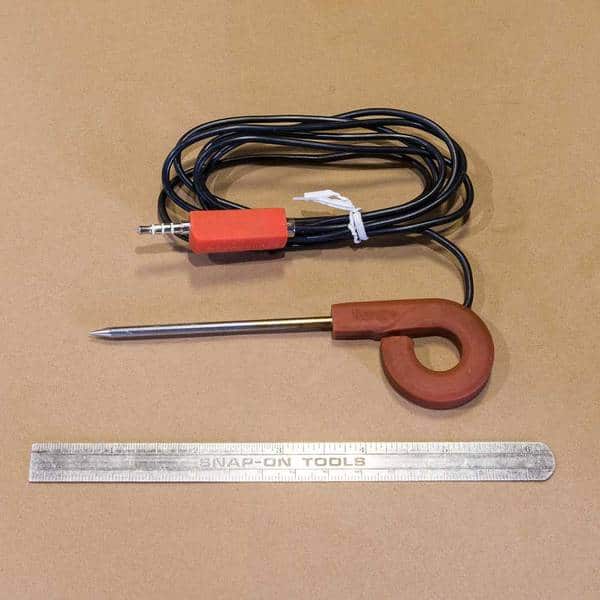 The Supermechanical Range temperature probe is designed to work with later iPhones and performs acceptably. Since it is just the probe, it will not provide any functionality without the smart phone attached.
There are a couple of models of this unit that vary in probe length and the type of sheathing on the cable. We tested only the 3″ probe with the standard cable. This cable is vulnerable to damage from high oven temps, so care is required in choosing temperatures at which to cook.
Accuracy of the unit, particularly at food temperatures, was good. It responds too slowly to be an effective hand-held instant-read thermometer, but it is adequate for in-food/in-cooker use. The free app provides a graph of temperature versus time and allows you to pick meat type and doneness. You can choose ºF or ºC, and whether the doneness values conform to the USDA number or a "gourmet" option. You can also set your prefered temperature if you like. The app also provides the ability to create multiple named alarms, as well as a stopwatch function and a count-down timer.
At nearly $70, this is a very pricey probe that requires a $200 phone to work. If you like playing with your iPhone while cooking, this might be the unit for you. If you really want a cooking thermometer, there are better options at a lower price that don't require tying up your smart phone.
We give it a Bronze rating for meeting basic expectations at a high price.
Thermometer Function:

Leave in Food, Leave in Cooker

Item Price:

$ 69.95

Where to buy (buying from this supplier supports this website):

Probe:

Length: 3" (78mm), diameter: 0.139" (3.5mm), cable: 53" (1.35m)

Battery Type:

n/a

Battery Life:

n/a

Safe Operating Range:

Not Specified

Min & Max Temp:

-40 to 450ºF (-40 to 230ºC)

Display Precision:

1º

Actual Temp at 32 Degrees:

32

Actual Temp at 130 Degrees:

129

Actual Temp at 225 Degrees:

226

Actual Temp at 325 Degrees:

329

Speed from 32 to 212 Degrees:

20

Speed from 32 to 212 Degrees:

20

Numbers Display Size:

n/a

Water Resistance Rating:

Yes

Weight:

1.1 oz. (31g)

C/F Switch:

No CF swich

Backlight:

No Backlight

Color Options:

Red, green, gray

App:

Yes - Apple only

Included:

Probe

Available Accessories:

Other sizes available

Alarms:

Yes - in app
Published On: 1/13/2015 Last Modified: 12/29/2021
Bill McGrath - Bill McGrath is AmazingRibs.com's Thermometer Maven. He has sophisticated equipment, an electrical engineering degree from Cornell University, and an MBA (almost) from UC Berkeley. Despite being mostly retired, he is still the person responsible for developing and updating all of ExxonMobil's training modules.

---