Tel-Tru BQ300 Barbecue Grill Thermometer Review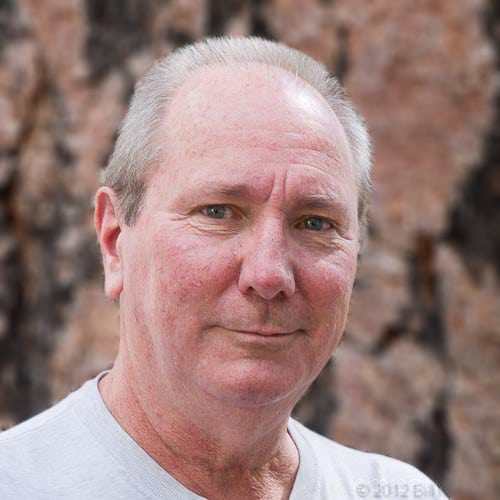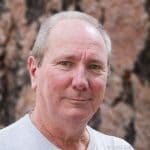 By: Bill McGrath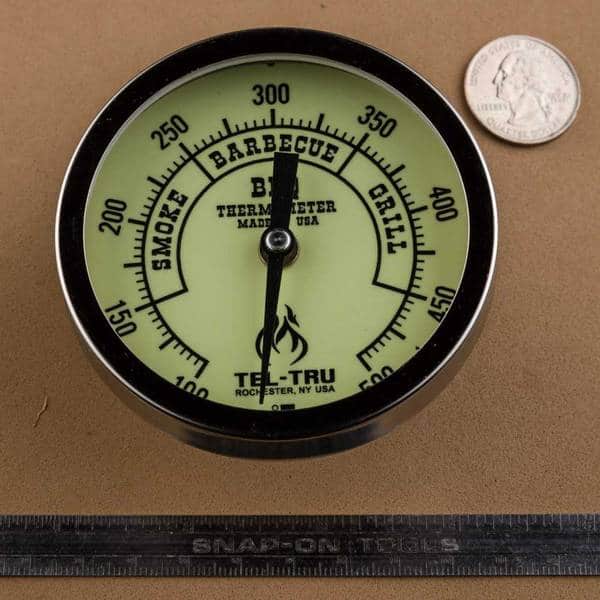 The Tel-Tru BQ300 Barbecue Grill Thermometer is an accurate and easy-to-read instrument intended to replace the small, inaccurate units found on many grills/smokers. With its rounded probe, it is not intended to be inserted into food, although you could probably force it. It has a wide temperature range, but lacks a Celsius scale. The back of the thermometer has a 1/2″ NPT thread that will fit through a 7/8″ hole. An accessory nut can be purchased at additional cost. Different probe lengths are available, as well as some that do not glow in the dark – this one does! The thermometer can be calibrated by turning a large nut on the rear, although it came well adjusted from the factory.
We took some additional readings to cover the range that this unit has. The results are:
100ºF actual reads ~101º
200ºF actual reads 203º
500ºF actual reads 492º
The manufacturer's contact info is found on the packaging, including address, telephone number, e-mail and website. There is no explicitly stated warranty.
This is a heavy duty, large dial thermometer that reads accurately and should fit its intended purpose well. At nearly $57, it is pricey but well made. We'll give it a Gold medal for exceeding expectations.
Thermometer Function:

Leave in Cooker

Item Price:

$ 56.78

Where to buy (buying from this supplier supports this website):

Probe:

Length: 3.34" (85mm), diameter: 0.25" (6mm), pipe thread on back of dial to mount.

Battery Type:

n/a

Battery Life:

n/a

Safe Operating Range:

100 to 500ºF (no Celsius scale)

Min & Max Temp:

100 to 500ºF (no Celsius scale)

Display Precision:

5º

Actual Temp at 32 Degrees:

n/a

Actual Temp at 130 Degrees:

130

Actual Temp at 225 Degrees:

229

Actual Temp at 325 Degrees:

328

Speed from 32 to 212 Degrees:

n/a

Speed from 32 to 212 Degrees:

n/a

Numbers Display Size:

Dial diameter: 3.13" (80mm)

Water Resistance Rating:

Yes

Weight:

6oz (170g)

C/F Switch:

No CF swich

Backlight:

No Backlight

Adjustable Options:

1

Color Options:

Stainess steel, glow-in-the-dark dial

Thermometer Sensor:

Bimetal

App:

No

Logging:

No

Included:

Thermometer, instructions

Available Accessories:

None

Alarms:

None
Published On: 5/31/2014 Last Modified: 1/25/2021
Bill McGrath - Bill McGrath is AmazingRibs.com's Thermometer Maven. He has sophisticated equipment, an electrical engineering degree from Cornell University, and an MBA (almost) from UC Berkeley. Despite being mostly retired, he is still the person responsible for developing and updating all of ExxonMobil's training modules.

---