Tel-Tru LT225R Dial Thermometer Review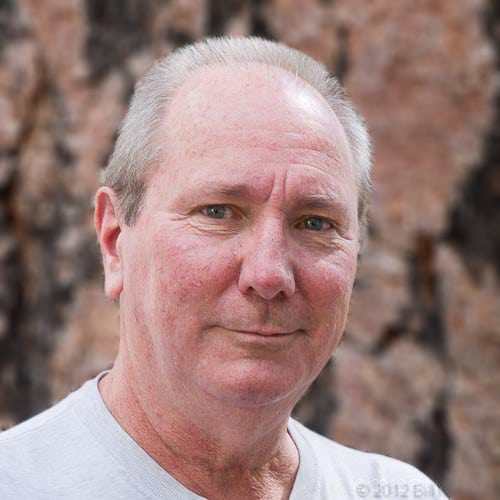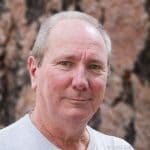 By: Bill McGrath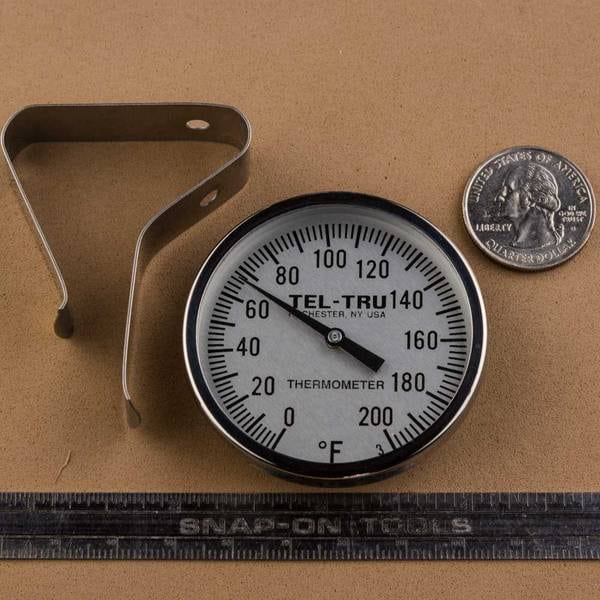 The Tel-Tru LT225R is a dial thermometer intended for food temp measurement. It can be left in the oven while cooking, and is sealed against moisture entry. However, the manufacturer advises against submerging or putting it in the dishwasher.
It was accurate throughout its range and had a large dial with 2º markings. There is only a Fahrenheit scale, no Celsius. The thermometer can be adjusted by turning a nut on the rear of the unit, but it was very accurately calibrated from the factory. We checked a couple of extra temperatures to gauge the accuracy of the unit. As you can see, it was spot on:
100ºF actual reading 100º
200ºF actual reading 200º
The manufacturer's contact info, including address, telephone number, e-mail and website, is found on the instruction sheet. There is no explicitly stated warranty.
While we lean toward digital units, this bi-metallic dial thermometer exceeded accuracy expectations. The dial is easy to read, and it should be a reliable unit. We give it a Silver medal for its accuracy, construction and simplicity.
Thermometer Function:

Leave in Food

Item Price:

$ 22.00

Where to buy (buying from this supplier supports this website):

Probe:

Length: 4.88" (125mm), diameter: 0.15" (3.8mm)

Battery Type:

n/a

Battery Life:

n/a

Safe Operating Range:

0 to 200ºF (no Celsius scale)

Min & Max Temp:

0 to 200ºF (no Celsius scale)

Display Precision:

2º

Actual Temp at 32 Degrees:

33

Actual Temp at 130 Degrees:

130

Actual Temp at 225 Degrees:

n/a

Actual Temp at 325 Degrees:

n/a

Speed from 32 to 212 Degrees:

n/a

Speed from 32 to 212 Degrees:

n/a

Numbers Display Size:

Dial diameter: 2" (50mm)

Water Resistance Rating:

Yes

Weight:

1.25oz (35g)

C/F Switch:

No CF swich

Backlight:

No Backlight

Adjustable Options:

1

Color Options:

Stainless steel

Thermometer Sensor:

Bimetal

App:

No

Logging:

No

Included:

Thermometer, clip

Available Accessories:

None

Alarms:

None
Published On: 5/31/2014 Last Modified: 1/25/2021
Bill McGrath - Bill McGrath is AmazingRibs.com's Thermometer Maven. He has sophisticated equipment, an electrical engineering degree from Cornell University, and an MBA (almost) from UC Berkeley. Despite being mostly retired, he is still the person responsible for developing and updating all of ExxonMobil's training modules.

---