ThermoPro TP-18 Instant Read Thermometer Review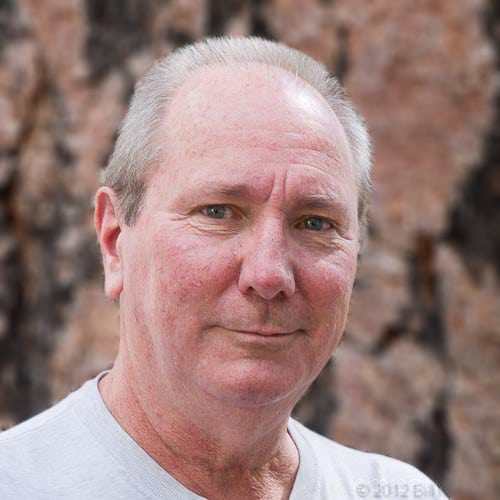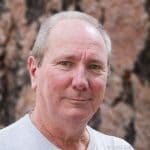 By: Bill McGrath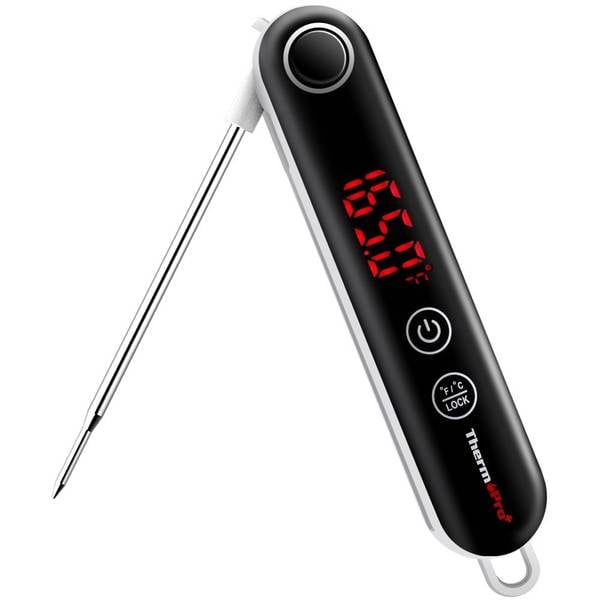 The ThermoPro TP-18 is a folding instant read thermometer with good accuracy and excellent response times. It is not designed to be left in food while it is cooking.
The recessed probe is released by pressing a button near its pivot point. It acts much like a switchblade knife. The unit is activated by a separate on/off button. A second button will change the temperature scale from Fahrenheit to Celsius or hold the thermometer reading. The readout is illuminated for easy visibility in dim light. The display does not rotate when the thermometer is inverted. The probe should be used locked in its full-out position, and can be folded back by pressing the same button that released it.
The thermometer is powered by two supplied AA batteries. They are inserted into a non-sealed compartment. Both the battery cover and the probe pivot are not sealed against dust or moisture. Accuracy is within 1% and the response time from 32 to 212º or from 212 to 32º is a very quick two seconds.
The unit comes with a one-year limited warranty. The manufacturer's contact information can be found on an enclosed card, including its website, e-mail address and telephone number.
This is a handsome, high-performance thermometer at a very reasonable price. Its only drawback is the lack of sealing against moisture. Nevertheless, we'll give it a Silver Medal overall.
Thermometer Function:

Hand Held

Item Price:

$ 20.00

Where to buy (buying from this supplier supports this website):

Probe:

Length: 4' (100mm), diameter: 0.136" (3.5mm), tip: 0.055' (1.4mm)

Battery Type:

2xAA (supplied)

Battery Life:

Not specified

Safe Operating Range:

Not Specified

Min & Max Temp:

14 to 572°F (-10 to 300°C)

Display Precision:

0.1º

Actual Temp at 32 Degrees:

34.2

Actual Temp at 130 Degrees:

129.4

Actual Temp at 225 Degrees:

222.8

Actual Temp at 325 Degrees:

325.6

Speed from 32 to 212 Degrees:

2

Speed from 32 to 212 Degrees:

2

Numbers Display Size:

0.62" (15.7mm)

Water Resistance Rating:

Not waterproof

Weight:

2.3 oz. (65g)

C/F Switch:

Built in CF switch

Backlight:

Built in Backlight

Auto shutoff:

1

Color Options:

Black/white

Thermometer Sensor:

Thermocouple

Included:

Thermometer, batteries, instruction manual
Related reviews
Published On: 5/11/2018 Last Modified: 1/25/2021
Bill McGrath - Bill McGrath is AmazingRibs.com's Thermometer Maven. He has sophisticated equipment, an electrical engineering degree from Cornell University, and an MBA (almost) from UC Berkeley. Despite being mostly retired, he is still the person responsible for developing and updating all of ExxonMobil's training modules.

---